Not the right job for you? 

Private Tutor, Munich
Closing date:
Tutors InternationalMunich
---
Date posted:
Start date: As soon as possible
Contract type: Full Time
Salary: £135,000 p.a. /£11,250 p.m.
Contract term: Fixed Term

The main focus of this role is the 18 year old girl who is an accomplished dressage equestrian.  She excels in her sport and has been short-listed for international competitions on Germany's national team.  She is a dedicated sportswoman, but whilst her career on the dressage circuit has flourished, this has been at the expense of her academic performance.
Throughout the academic year 2017-18 the split in her focus resulted in a deterioration in her grades and during grade 11 she frequently achieved 5s and 6s instead of 7s in the IB.  She would like to gain entry to one of Germany's most prestigious universities, such as Heidelberg, so it is imperative that she continue to achieve top grades across the board.  
To this end, the girl started home-schooling at the end of grade 11.  Since September 2019 she has received full-time tutoring from two Tutors who have been responsible for humanities, maths and sciences.  The girl's schooling has since followed the International A Level curriculum, which allows a flexible timetable which better suits the scheduling of her training.  Last year she sat AS Level Mathematics, Physics and English Literature, as well as the complete A Level in German, achieving a high A in German and A-Cs in her other exams.
The girl is bright, engaging, curious, and hard working.  She has almost flawless English and a determination about her that will likely see her go far.  She is mature for her age, disciplined, and eager to do well in both her equestrian and academic career.
The family have five younger children.  Two of the younger girls (13 and 14) have also been working with the Tutors for help with homework tasks and assessment preparation as needed.  They are encouraged to check in with the Tutors at least once a week.  The younger is a talented dressage rider in her own right and is already attending some competitions.  The elder of the two has other interests including ballet.  There are occasions when the Tutors can help to ensure that both stay on track and that academic foundations are solidly in place before beginning any post 16 studies.  
The Tutors have been in contact with the teachers at the younger girls' school via E-mail and through face to face meetings, in order to ensure that they are informed about the curriculum and the school's expectations of the girls in relation to each subject. The Tutors will continue to be responsible for finding ways to engage the younger girls in their studies and helping them to feel that their after-school lessons are beneficial. 
Role of the Tutor
The Tutor for this role (MUN-0919 E) will be one of two Tutors and will deliver the Humanities/Languages side of the 18 year old's A Level education.  Last year she took A levels in English literature, mathematics, physics, and German.  She completed the full German A level, and has chosen to study AS Spanish this year.
The Tutor will be responsible for continuing her tuition in English Literature.  In June 2019 she sat AS Level papers in Post-2000 Poetry & Prose and Drama.  Her results were lower than expected and the current Tutor has asked Edexcel for a remark and copies of the scripts.  She may resit one or both papers in January 2020 then continue with the A2 curriculum, or she may switch to a different course, such as the UK A Level in English Literature or combined English Language & Literature.  The new Tutor should be ready for any of these options.
The Tutor should, if possible, also offer lessons in German Language & Literature to help any applications to German universities. The curriculum is flexible, as it does not follow an exam-based syllabus, and consists of a range of elements covering German history and politics, current social and economic topics of interest to the girl and some work on literature, including an overview of literary movements in the language.
The Tutor could also offer lessons in her other subjects, particularly Spanish, which is currently taught by her Maths & Sciences Tutor.
This role calls for an able, calm and well-qualified educator who can deliver the A Level subjects to a high level.  She or he should have an excellent academic record, and a deep-seated enthusiasm for sharing knowledge.  The Tutor must be organised and an excellent record keeper, able to provide evidence of the work covered and to what level, should university applications require additional assurance that standards have been maintained.  Tutors with an understanding of the IBDP will be at an advantage. 
The girl's training schedule requires weekly travel to Münster which means a one-hour flight in each direction and an overnight stay. At least one of the Tutors will travel with her each week, fitting lessons into the time she does not spend training.  Likewise, tutoring during competitions must be flexible, with lessons timed around the demands of the competition, and being open to last minute changes. 
The Tutors will be responsible for planning the programme of study, setting a timetable, delivering lessons and assessing mastery.  They should maintain a steady routine, but be flexible enough to embrace any changes in terms of travel plans.  The Tutor should be able to adapt their teaching plans at short notice, and should relish the challenges associated with teaching lessons in different surroundings.  
This role has a large equestrian element to it, and both Tutors must be comfortable coming into contact with animals.  
There is a designated schoolroom in Munich, and where possible during travel other designated spaces are provided.  This role is based in Europe; applicants must have full rights to employment and residency in a European country. 
Hours and Holidays
The Tutor will have about 20 hours contact time over 4-5 days each week, with preparation in addition.  In addition, the Tutor should expect to spend a minimum of 45 minutes with each of the sisters.
The Tutor is entitled to two consecutive days off per week but should not expect these to be at weekends or to be regular in timing.  The standard minimum 9 weeks (45 working days) of paid vacation allowance applies to this contract, with breaks taken at times convenient to the Client.
Any untaken vacation allowance or weekend days will be compensated by payment in lieu.
Accommodation and Travel
The Tutor will be provided with furnished accommodation suitable for a couple, in Munich.  The rent, utilities and Internet on this apartment will be arranged and paid for by the Client.  The classroom forms part of the Tutor's accommodation.
The Tutor will be reimbursed for all local public transport and any travels costs incurred while travelling with the family.  
The Tutor should be fit and healthy, a non-smoker. 
For more information and instructions on how to apply, please visit: 
tijobs.net/470
---
---
More about Tutors International
×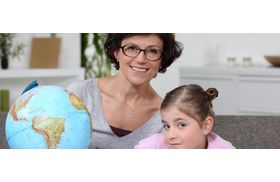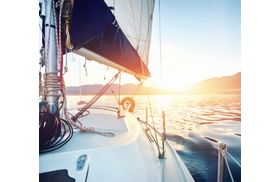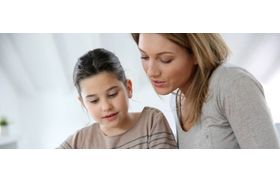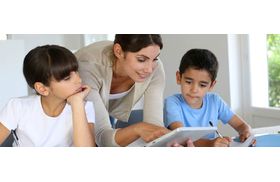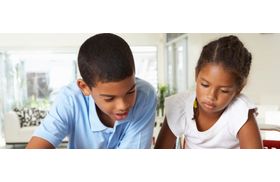 Tutors International recruit private tutors for private clients. We are the only agency specializing in full-time placements. We offer an exclusive, bespoke service and employ outstanding educators for a range of educational circumstances.
Contact Tutors International
Thanks for your interest in this role.
Simply fill in the form below to ask any questions, request a call, or schedule a school visit.
Your name:
This field is required
What is the best way to contact you?
Questions, requests or comments: