Primary German resources: whole-school literacy
Keeping your class engaged with new and interesting classroom resources is vital in helping them reach their potential. With Tes Resources you'll never be short of teaching ideas. We have a range of tried and tested materials created by teachers for teachers, from early years through to A level.

Breathe new life into your lesson plans with our primary and secondary classroom resources. Whether you're looking for fun maths worksheets or brand new guided reading activities, we have thousands of free and premium resources for you to download. From early years to primary, you'll find phonics worksheets and numeracy games and all you need to revise for Sats. From secondary to post-16, we have everything from French lessons to algebra activities, as well as GCSE revision guides and more.
Read more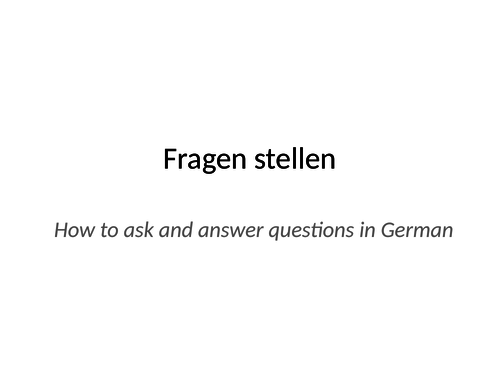 Work booklet on asking questions in German covers Y/N questions' formula (verb inversion) and W-questions (Wann/Wo/Was/Wie/Warum etc) PP presentation used as stimulus, contains plenty of activities to practise as class and runs alongside the booklet so teacher can input then students practise. very effective for year 10 and year 11. great to use as revision or to start new. PP contains games and activities to further practise and booklet great to set homeworks from. includes role plays to practise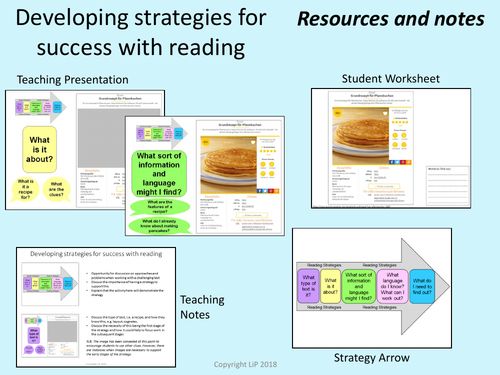 This tried and tested approach to reading provides a visual strategy which can be applied to a wide variety of texts in a second language or in English, improving not only language skills, but also general literacy. Particularly useful when exploiting authentic materials, it can equally be applied to more traditional texts and, once embedded, enables students of all ages to work successfully with more complex source materials than would otherwise have been the case. This resource models the strategy with a simple German text, however it can be applied to texts of a wide range of difficulty. It includes a ten slide teaching presentation to introduce the strategy, comprehensive teaching notes accompanied by thumbnails of all the materials, plus student sheets and the strategy arrow, which can be laminated for repeated use. The resource is also available modelled with a French text and with a Spanish text.