Secondary Japanese resources: social issues
Keeping your class engaged with new and interesting classroom resources is vital in helping them reach their potential. With Tes Resources you'll never be short of teaching ideas. We have a range of tried and tested materials created by teachers for teachers, from early years through to A level.

Breathe new life into your lesson plans with our primary and secondary classroom resources. Whether you're looking for fun maths worksheets or brand new guided reading activities, we have thousands of free and premium resources for you to download. From early years to primary, you'll find phonics worksheets and numeracy games and all you need to revise for Sats. From secondary to post-16, we have everything from French lessons to algebra activities, as well as GCSE revision guides and more.
Read more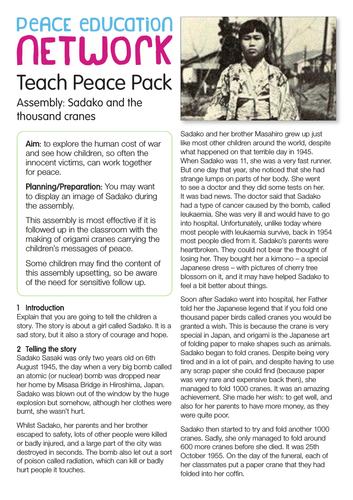 This assembly lays out the true story of Sadako, the girl who inspired hope after the atomic bombing of Hiroshima even after shed died from radiation poisoning. Part of the Teach Peace Pack from The Peace Education Network. Find more great assemblies at http://peace-education.org.uk/teach-peace Aim: to explore the human cost of war and see how children, so often the innocent victims, can work together for peace. This assembly is most effective if it is followed up in the classroom with the making of origami cranes carrying the children's messages of peace. Some children may find the content of this assembly upsetting, so be aware of the need for sensitive follow up.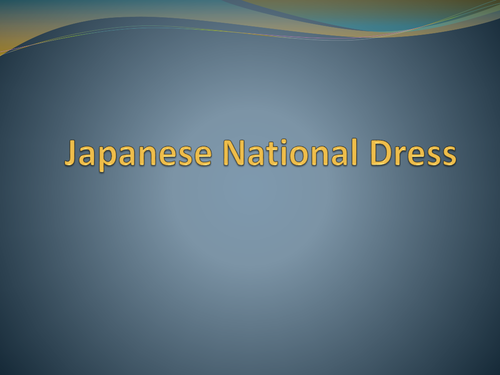 A look at the national dress in Japan for both men and women and an introduction to Japanese wedding customs.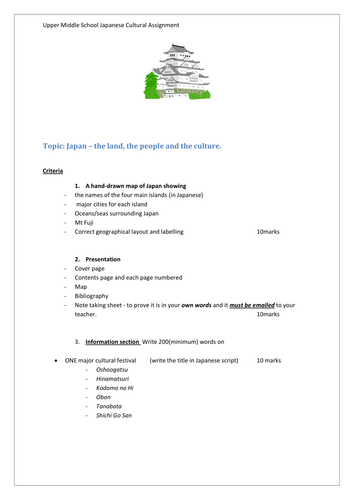 A cross curriculum resource for Japanese and Social Studies/ Humanities. This assignment includes library (research skills) and discussion with your librarian is recommended and a library lesson (or several) booked. There are several elective topics within the Festivals and Cultural activities to choose from and students can also pick their own useful phrases to include. Teacher notes and an Assessment/marking sheet are included.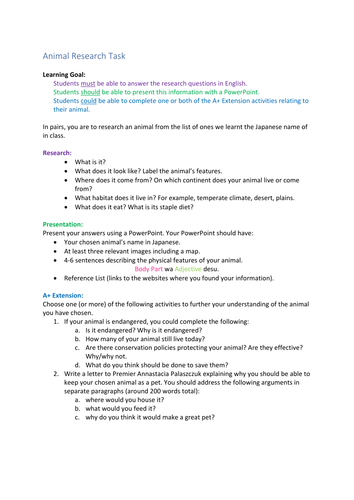 Animal research task scaffolded for low, middle and high achievers with targeted learning objectives and activities. Easy to leave with a class if you are going to be away - they can then present their completed PPTs to the class next lesson (when you are back) to consolidate their learning and so you can check their understanding. Works with an entry level Japanese animal unit. A+ extension question 2 asks students to write a letter to the Premier of QLD Australia. Recommended that you change to another local Politian in your area.