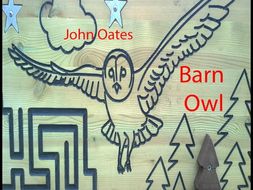 Barn Owl - MP3 & Score - John Oates
This song describes the barn owl searching for its prey, the brown field mouse. It is a simple melody with rich accompaniment.

Listen to a clip by searching for the title and John Oates within iTunes or by visiting www.sanquaypublishing.co.uk and listening to the media player on page 1.
Read more