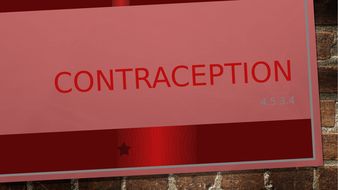 Contraception
covers 4.5.4.4 of AQA Combined science trilogy
Read more
About this resource
Info
Created: Jun 13, 2018
Other resources by this author
These resources have been tailored to suit the AQA Combined Science Trilogy specification for 5.6.2.1 to 5.6.2.3 of rates of reaction, but would be...
tkelleher2015
Covers aspects of 4.6.1.4 Genetic Inheritance and 4.6.1.6 sex determination of AQA TRILOGY COMBINED SCIENCE Genetic terminology punnett squares gen...
tkelleher2015
Popular paid resources
This study explains Aerobic ans anaerobic respiration. It shows the differences between the two concepts . This resource is prepared for biology GC...
geo_pal2000
This colourful mindmap has all the facts needed for AQA GCSE Biology paper 1, broken down into the 4 topics: Cell biology, Organisation, Infection ...
lucyirving3
Love the Family Feud? Here's the Biology Edition!!! Game 2 based on the topics: Taxonomy, Anatomy, Evolution, Speciation, Ecology, Biogeochemical c...
mmingels
New resources
These are my revision notes made for A level biology for the new specification for Edexcel Salters Nuffield. These notes were developed through sev...
armani2867
Classroom poster detailing the comparison between the stimulus response pathway of conscious and unconscious (reflex) actions that include the rela...
rokerroar
Updated resources
AQA AS and Year 1 A Level Biology - ALL past exam questions and answers The COMPLETE guide to A Level Biology: I have compiled ALL of the past AQA ...
seruzachan
Two resources with simple revision tasks on, designed to support students in their revision. Useful for making revision cards from.
robertc35
No other chemical process is as crucial for the existence of life as photosynthesis. Photosynthesis is the process of converting light energy to ch...
Pat_Edema