Preschool French resources: non fiction
Keeping your class engaged with fun and unique teaching resources is vital in helping them reach their potential. On Tes Resources we have a range of tried and tested materials created by teachers for teachers, from pre-K through to high school.

Breathe new life into your lesson plans with our elementary, middle school and high school classroom resources. Whether you're looking for fun math worksheets or brand new guided reading activities, we have thousands of free and premium resources for you to download. From kindergarten to elementary you'll find K-5 resources, including phonics worksheets and numeracy games. From middle school through to high school we have everything from Spanish lessons to algebra activities, as well as Common Core-aligned lessons and revision guides for tests.
Read more
Curious students will find here the different ways of celebrating Easter around the world. Students should carefully read the text, which is simple and interesting, and talk about it in class. Exercises on the verb "to be" in the present, the imperfect and the future are suggested, as well as a page of coloring intended for small children. As usual, the teacher will find at the end of the page all exercises solutions.
This is a powerpoint presentation with 58 slides, taking on a visit around the famous Montreux Christmas Market, one of the biggest one in Europe. Each slide got a clear photo taken at a time when it was not crowded by people so you can really get a taste of this Christmas market. Each slide also has a simple sentence describing the photo. Finally, to make sure your students get a little bit extra fun, there are 58 tiny Santas hidden (one on each slide) for them to spot.
PowerPoint presentations, Flashcards, French Advent Calendar, games ... Everything you need for your students this December.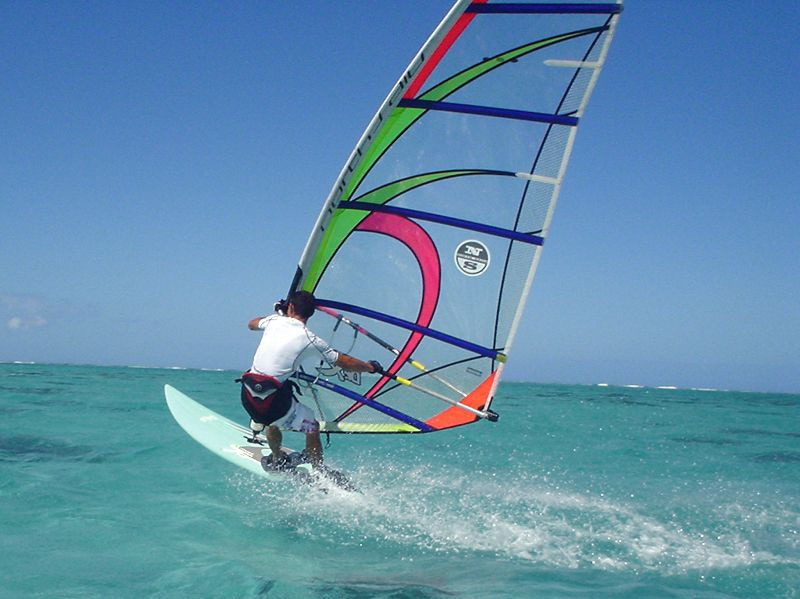 So much stuff, so many slides. You won't regret it! This is a one off only! 20 French lessons which I normally sell for £3 each! Selling 20 for £6! Will only be available for a few days.
This set includes 16 QR codes for books read aloud with the words provided for students to follow. 10 QR codes for books (5 French, 5 English) read aloud using audio, but do not provide the words for following along. Great resources for your listening centre and/or 5 au quotidien. Your students will require an iPad/tablet with a QR scanner. (I have run the URLS through Safeshare, so there won't be any ads or pop-ups.) The books have been found online using various sites, and as such could be removed from the internet at any time. Should you find a resource no longer works please contact me so that I can alter the resource.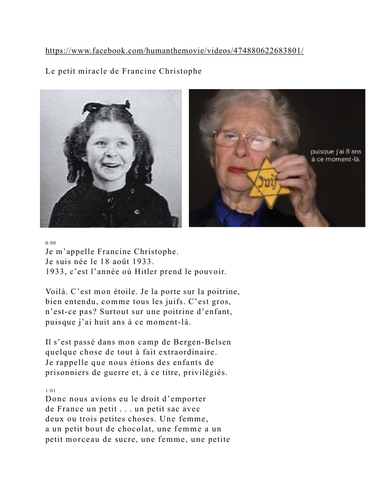 I stumbled across this extraordinarily moving and hopeful clip yesterday and feel that it deserves a wider audience. In clear, careful and beautifully articulated French, author Francine Christophe recounts a little miracle that was born of an act of kindness in Bergen-Belsen. I've done very little other than to put together a transcript of the story, with a link to a second, related clip and a bibliography of Christophe's work. I've also included a link to a version of the clip with English subtitles for any of your anglophone colleagues who may be looking for something for their history classes or Remembrance Day.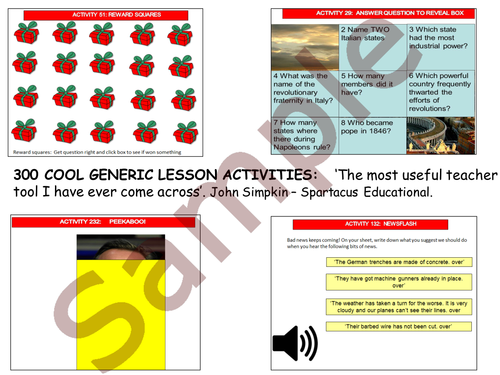 This is a 25% sample of my very popular resource. The full resource can be found by searching for '300 generic lesson activities'. (Following its success in the summer sale, I have kept the sale price of £3). The description for the full file is as follows: Create lessons in seconds with this HUGE PowerPoint of animated lesson activities. There are HUNDREDS of templates that you can over-type in seconds to create engaging lesson material. Highly praised by John Simpkin of Spartacus Educational and Mark Warner of Teaching Ideas. I am very confident you will like this. If you do, please click on my profile to see my other popular resources. Thanks (This file also has a bank of PowerPoint timers) The size of the file should show you how much stuff there is! Without sounding overly confident - it's the best resource out there! Many thanks Copyright T.Taylor