Preschool Mandarin resources: media and leisure
Keeping your class engaged with fun and unique teaching resources is vital in helping them reach their potential. On Tes Resources we have a range of tried and tested materials created by teachers for teachers, from pre-K through to high school.

Breathe new life into your lesson plans with our elementary, middle school and high school classroom resources. Whether you're looking for fun math worksheets or brand new guided reading activities, we have thousands of free and premium resources for you to download. From kindergarten to elementary you'll find K-5 resources, including phonics worksheets and numeracy games. From middle school through to high school we have everything from Spanish lessons to algebra activities, as well as Common Core-aligned lessons and revision guides for tests.
Read more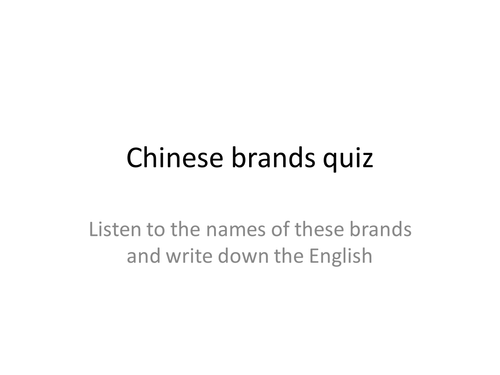 The ppt covers several international brand names that sound similar in Chinese and English. I quizzed my Year 8s on these at the end of the year for some fun.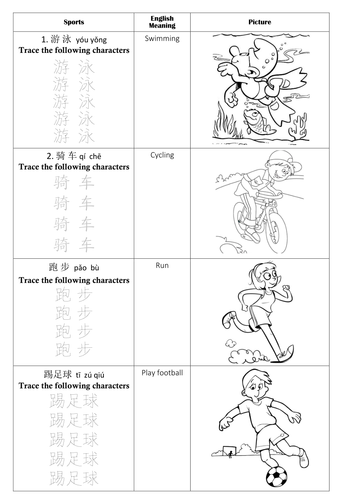 1. Character Writing and Colouring Worksheet 2. Fill in the Blanks and Word Search Worksheet 3. Writing Practice Worksheet 5. Activity Worksheet (Exercise Worksheet / Assessment / Portfolio. Exercise including Mix and Match, Word Search, Join Dots, etc. )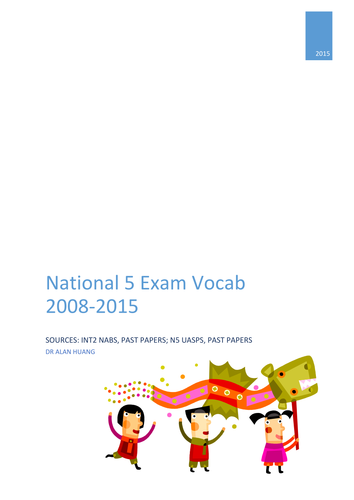 The sources of this booklet are Intermediate 2 NABs, National 5 Unit Assessment Support Packs, Specimen Question Papers and all the past papers from 2008 to 2015. This collated booklet has 1240 words in total. Chinese, English and Pinyin information is provided for easy revision and import into Quizlet and Memrise. In addition, there is an extra page at the end which helps pupils track their own learning progress as they tackle each topic. Teachers may also use the tracking sheet to check their pupils' revision. The vocabulary list can be used for teachers to plan S3/S4 lessons so that pupils are better prepared for the National 5 exam. Pupils can also use it as a revision tool in order to systematically study for both internal and external assessments. In addition, teachers may develop classroom activities based on this vocabulary booklet for S1/S2 pupils.