12Uploads
54Views
2Downloads
This drama addresses the theme of 'othering'. The drama is set in a fictional place, Hasmala, and the 'othered' group is called The Elgons. It is told in the form of legend or fantasy. The Elgons are distinguished by their unusual ears. This means that they are not identifiable as any real-life sub-group. Story is a powerful tool to use when trying to change hearts and minds. Since the 'othered' group here is not identifiable as any known earthly group, any resistance in the pupils will be wiped out, and the teacher will be able to facilitate strong and effective discussions afterwards. Note this dram is much more than role-play. The drama consists of 5 lesson, and there are many pointers for discussion for the teacher. The strategies used include: Teacher narrator, Teacher-in-Role, Group work, Hot seating, Conscience alley, Whole Class improvisation, Living Narrative. The areas for reflection include discussion of which source of information we can believe.
This digital resource - in Google™ Slides and Seesaw™ format involves rounding decimals to one decimal place to the nearest unit. Also involves ordering and matching with fifths. There are a variety of activities over 4 activity slides. Ideal for students beginning to learn about decimals or for revision. It includes a teaching video, so it is useful for distance learning. When you purchase this product, you will download a pdf which contains links to both the Google™ and Seesaw™ activities.
These digital activities - Seesaw™ and Google™ Slides format - require the student to match tenths with decimals through colouring, labelling and placing on number lines. Ideal for students who are beginning to learn decimals or who need quick revision.
This social story deals with the fallout from a child whose suggestion has not been taken on board - who did'nt get their way. It is probably more suitable for a child in a mainstream class than one who is in an ASD unit. The social story is provided in pdf as well as Word format, so the teacher can modify the text to suit their class. There is a minimum of decorations on the page, so as not to distract the attention of the child. The page has also been coloured in a cream background so the child themselves can read it more easily if dyslexic. To modify the background colour in Word, the teacher needs to click on the Design tab, page background and choose White.
This social story is aimed at a child in a mainstream class who does not quite get the concept of putting your hands up to answer a question, and you may or may not get asked to answer it. It is available in Word and pdf format. The Word document is there to assist the teacher in modifying the document to suit the child.
In this decade of commemoration in Irish history, no one participated in more events than doctor and activist, Kathleen Lynn. Yet she is largely forgotten about. This digital product - in Seesaw™ and Google™ - consists of an A4 information page followed by comprehension activities addressing most of the main comprehension strategies.
Digital decimal activities to one decimal place in Seesaw™ and Google™ Slides format. 3 activity slides, using a variety of number lines: including 0 -1 and 15 - 20. It also includes a teaching video, so it is excellent for distance learning.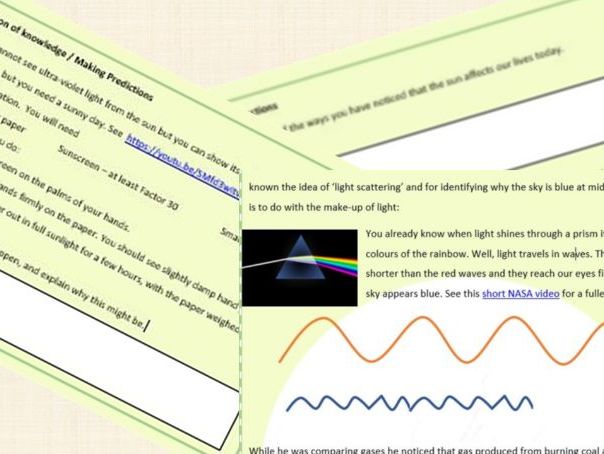 This product tells the story of a figure from Irish history and Irish science whose work is still relevant today. Available in traditional and digital form (Seesaw™ and Google™ Slides), the it consists of two pages of information followed by activities which cover comprehension strategies and some science activities. Your students will be fascinated to see how Victorian discoveries underpin so much of our technology today.
This social story addresses the very important social skill of winning and losing gracefully. It gives the child strategies to address this skill. The story consists of perspective, descriptive, explanatory, directive and affirmative sentences. There is a Word version to make it easier for the teacher to edit the document.
This is a retelling of the Three Little Pigs, suing a process drama approach. The children get to make decisions along the way, and act it out. It's fun, and there are resources to help the teacher bring it to life with the class. There is one lesson in the pack.
This high quality original fiction comprises an excellent basis for discussion and comprehension for your students. The comprehension strategies include inference, prediction, synthesising and visualising. There is opportunity for vocabulary development and work on adverbs. As a free resource, this is a good example of my work.
This product is an activity for children who are beginning to learn how to match digital and analogue time - something which can be quite useful for some. It consists of cards with times written on them and the child has to match them appropriately. A stopwatch can be used to add to the fun. The activity is probably best done in pairs, and is particularly helpful for children with special educational needs.