Miss N's Resources
Currently an NQT Year 6 teacher in Suffolk ✨
36Uploads
6k+Views
9k+Downloads
Currently an NQT Year 6 teacher in Suffolk ✨

Folder dividers with each teacher standard and ideas for evidencing each standard. Can be used by NQT's or trainee teachers.

Homophone display posters for: their, there and they're to, too and two your and you're

Posters include: Order of Operations (BODMAS) Factors Multiples Prime Numbers Square Numbers Cubed Numbers

Lesson pack for year 5/6 including: Knowledge organiser Subject intention plan Three lessons WALT explore where our water comes from WALT explore rivers of the world WALT explore how we use rivers in the local area.

A range of exit slips to use to check understand of key concepts during or at the end of lessons.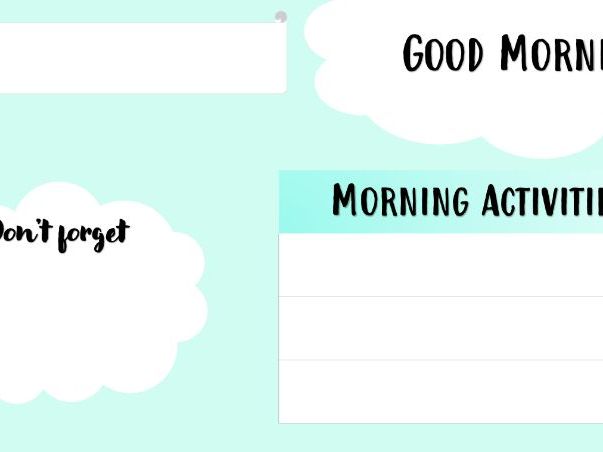 Morning slide templates. Set as background on powerpoint or interactive white board and you can edit over the top.

A collection of cards that can be used for ideas for 5 minute fillers throughout the day. Use at the end of a lesson, before break or lunch or at the end of the day. They can also be used as brain breaks.

A handy resource to remind children (and staff) the different types of figurative language to use in writing.

Boggle challenge cards. Children to make as many words from the letters as they can. Add a time limit for an extra challenge.

These are checklist cards which allow children to check and edit their own work when they think they have finished.

Pack Contains: 3 lessons each with: PowerPoint slides Task worksheets Individual knowledge organiser for each lesson. Subject intention document with skills progression and links to the National Curriculum.

Folder includes: Three Lesson Powerpoints WALT discuss our own moral decisions and the decisions of others, including Hindus. WALT explore Hindu ideas about God, the world and living beings. WALT explore Hindu festivals. Three Knowledge Organisers (one per lesson) Subject overview linked to National Curriculum.