NQT induction
Help your new teachers succeed in their NQT year
A programme, platform and support to help your NQTs become effective teachers.
Help your new teachers succeed in their NQT year
Our NQT induction programme can help your school:
Guide your NQTs through their induction

Ensure your NQTs meet the Teachers' Standards and other statutory requirements

Complement your in-school NQT induction plan
Give your NQTs a great start to their teaching career
Our NQT induction equips your NQTs with the tools to be effective teachers. It's designed to complement the personalised NQT induction plan that you develop for your new teachers, giving you access to an electronic platform called NQT Manager.
Our induction programme can run from one to four terms, depending on whether your NQT has already started the induction process, or needs an additional term of support.
Yes, we can provide NQT induction to any international school that is BSO accredited.

Our online NQT manager system lets you monitor all of your NQTs in one place, giving you instant access to end-of-term feedback reports.

Yes, if your NQT is struggling then we can visit them in-school and provide additional assistance as needed. We can also provide them with additional free subject studies sessions if they need help with their subject knowledge. We'll also provide a confidential helpline for all NQTs registered with us.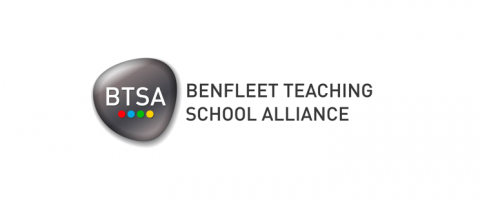 Tes Institute is working in partnership with Benfleet Teaching School Alliance, Appropriate Body for NQT induction.
Support from teaching experts
Your NQTs will be supported by our expert team who have over a decade of experience in NQT induction, with extra support and guidance provided for more vulnerable NQTs.
Our NQT induction is available for £300 (plus VAT*) where applicable, with additional terms available if needed.
*Subject to exceptions, VAT will be charged at the rate of 20 per cent.
Thoughts from our schools
Get in touch
Want to find out more about NQT induction? Fill in our short enquiry form and get tailored advice from the Tes Institute team today.
Call +44(0)203 194 3200 or register an interest using the form below.
Latest news and guidance for retention and development
Discover more about Tes Institute
Tes Institute is an accredited Initial Teacher Training provider and has qualified more than 2,000 teachers in over 800 schools.