Pupil management
We know that the classroom can be as challenging and complex an environment as it is rewarding and creative. Our tools help teachers save time and manage behaviour for better outcomes. 
Solve the puzzle of timetabling
The timetable is a crucial part of school success, underpinning the experience of students, teachers and even parents. While often described as a difficult puzzle, timetabling doesn't have to be that way. Edval timetabling software provides powerful solutions designed to tackle even the most complex timetable.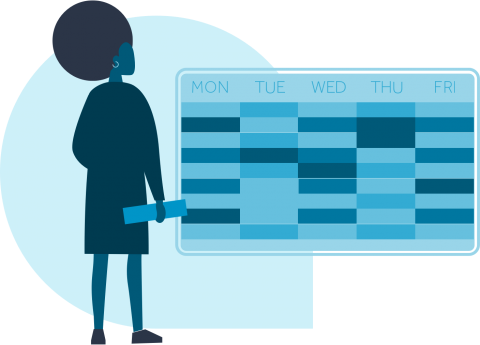 *Feedback from schools using Provision Map to secure additional funding. January 2019 survey.
Whether it be planning staffing requirements, managing student subject choices,  timetabling, or coordinating complex school events, Edval provides excellent solutions to all these and more.

Source: Edval feedback
The visual representation of the data really helps a teacher plan and organise the room to maximise learning opportunities and, if required, make changes quickly and easily. A real winner!

Source: Class Charts feedback
The operational cornerstone of great schools is a well-sequenced, comprehensively structured timetable. Edval has been an essential partner in creating the 'chronological architecture' of our school.

Source: Edval feedback
Get in touch
Want to find out more about how we can help your school? Fill in our short enquiry form and we'll be in touch. Alternatively, you can email us at recruitment@tesglobal.com or call us on +44 203 194 3050.
Latest news and guidance on pupil management