Not the right job for you? 

Private Tutor - Travelling, Europe and America
Closing date:
Tutors InternationalEurope and America
---
Date posted:
Start date: As so
Contract type: Full Time
Salary: $7,500 USD per month/$90,000 pa
Contract term: Temporary

Student
The student is a charming 6-year-old girl with lots of energy and enthusiasm. She loves to sing, dance, swim and ride horses. Adopted from birth, the girl is of mixed heritage. She is balanced and independent, kind, focussed and has excellent manners for one so young.
The girl lives with her mother and nanny, who is Montessori trained. The nanny is the driving force behind her extracurricular work, and often uses project-based learning to plan the week's activities. The family incorporate experiential learning into all aspects of life - there has never been a need for screen time.
While clearly bright, the girl's reading, writing and numeracy skills are below grade level. However, it should be easy to develop her literacy using her passion for stories and vivid imagination. She is intellectually curious and by August 2019, should be reading and writing proficiently above her grade level.
She currently attends a good school in Washington DC but is hoping to attend a more flexible institution. Her mother's business means that she has to travel extensively, but the goal is to reduce this over time and to make Europe their base.
Role of the Tutor
This fall, the Client's plan involves significant travel to Europe and beyond. She plans to take her daughter with her, choosing a local city as a base while she then travels to her meetings. During these periods, the nanny and the Tutor will act in loco parentis, with the nanny on most of the night shifts and the Tutor working with the girl during the day.
The Tutor must develop a rich curriculum with experiential learning at its core. It should take advantage of each location while ensuring that the girl remains on par with her peers in DC. She should be in a strong position for her eventual reintegration into mainstream school. The curriculum will include all core subjects, French or Spanish, arts, and physical education, supported by literacy and numeracy. The Tutor should teach drama, how to read music, and how to play an instrument. The discipline involved in martial arts also appeals, though this could be outsourced.
Much of the tutoring will be of the hands-on, kinaesthetic variety, but this is a serious educational assignment and some formal classroom learning is to be expected. The Tutor must be able to explain concepts simply, and to inspire with their enthusiasm for any given subject. They will be a qualified teacher with experience in curriculum planning, and will be open to using different education methods and techniques where appropriate. They must balance excellent teaching with accurate record-keeping, research and admin skills.
The family see this as a transition role where the Tutor will start taking responsibility for the girl's academic performance in place of the nanny. The right Tutor will potentially stay with the family for several years, and so must build strong working relationships with all existing household staff and with the teachers at the girl's school in DC.
The Tutor will have travelled widely. They will be mature, capable and not fazed by last-minute plan changes. The Tutor should be comfortable with outdoors activities such as camping and hiking - an interest in engineering, motor sports or other traditionally male pursuits would be advantageous. Dual European/US nationality would be ideal.
HOURS AND HOLIDAYS
The Tutor will work for an average of 40 hours contact time per week, with prep time in addition. Full time home schooling will usually be Monday-Friday, with occasional weekends. When in DC, the working week may shift to Wednesday-Friday after school and full days over the weekends.
The Tutor is entitled to two consecutive days off per week, but these might not be at weekends or regular in their timing. The standard minimum 9 weeks (45 working days) of paid vacation allowance applies to this contract (pro-rated) with breaks taken at times convenient to the Client. Untaken vacation allowance or weekend days that have accrued will be compensated by payment in lieu at a pro-rated day rate.
ACCOMMODATION, TRAVEL, AND MISCELLANEOUS
In DC, the Tutor will be provided with furnished accommodation. The rent, utilities and Internet on this accommodation will be arranged and paid for by the Client. The Tutor is responsible for personal phone bills. When travelling, accommodation will vary, with some cities requiring the Tutor to live-in with the family in a rented apartment, and private hotel rooms in other cities. The Client is mindful that the Tutor is a professional and should have appropriate privacy.
In DC, the Tutor may share the staff car for local errands. In all other locations, the Tutor will be reimbursed for public transport.
The successful candidate will be a superb educator and role model: educated and polished, with excellent manners and personal values. The Tutor should be fit and healthy, a non-smoker.
For more information and instructions on how to apply, please visit:
---
---
More about Tutors International
×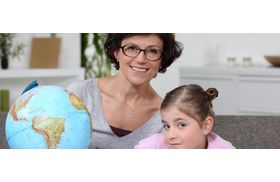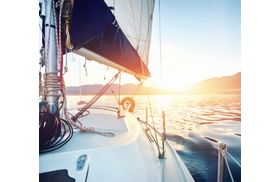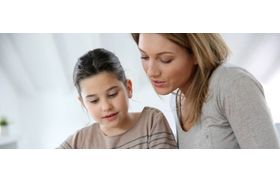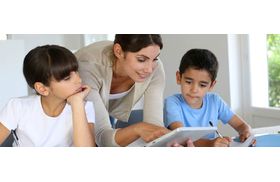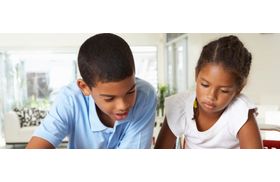 Tutors International recruit private tutors for private clients. We are the only agency specializing in full-time placements. We offer an exclusive, bespoke service and employ outstanding educators for a range of educational circumstances.
Contact Tutors International
Thanks for your interest in this role.
Simply fill in the form below to ask any questions, request a call, or schedule a school visit.
Your name:
This field is required
What is the best way to contact you?
Questions, requests or comments: