Not the right job for you? 

Private Tutor, Washington DC, USA
Closing date:
Expiring soon
Tutors InternationalWashington DC, USA
---
Date posted:
Start date: January 2020
Contract type: Full Time
Salary: $8,250 per month
Contract term: Fixed Term

THE STUDENT
The girl is a delightful 7-year-old with an abundance of energy, charm and enthusiasm. She is a natural performer who loves to sing, dance, swim and ride horses. Her outgoing personality is contagious and she can engage with people of all ages in a wide variety of settings. She is naturally curious about the world and as happy to talking to experts in their field as she is to street performers and shop-keepers. Her mother has ensured that she is culturally aware but not critical, and that she is a curious child and not a consumer. The family make their own meals, prefer the creek over the mall, and incorporate experiential learning into all parental and educational actions. 
Adopted from birth, the girl is of African-American and Latino heritage. She is strong, balanced and independent. While she is mature in terms of vocabulary and conversation skills, emotionally she is below age-related expectations. The Tutor should help her deal with tough situations kindly, while at the same time maintaining high standards regarding her behaviour, manners and decision making. 
The girl's parents are separated, and she lives with her mother. Due to issues with focus and behaviour, she was held back a year. She started working with a full-time tutor last year and has made excellent progress, especially in reading. She is now at the national average for her grade in both English and numeracy. The expectation is that she will be ahead of her peers on entering school in August 2020.
The girl's mother is considering various options for the spring-term, one of which could be spending time in rural Spain. The school in which she hopes to enrol the girl in September 2020 runs a bilingual stream and it is important that she understands, and is enthused by, Spanish.
ROLE OF THE TUTOR
With the girl and her mother, the Tutor will develop a rich curriculum with experiential learning at its core. This curriculum should take advantage of each location that they visit while ensuring that she remain on par with her peers in Washington. The aim of this role is to put the girl in a very strong position for her reintegration into mainstream school. The Tutor must find the right balance – the girl should be among the top of the class, but not so advanced that she ends up repeating work and becomes bored. 
The Tutor is encouraged to broaden the girl's curriculum which should encompass mathematics, science, language, arts, physical education, and be underpinned by secure literacy and numeracy. The girl attends several extra-curricular groups, including Taekwondo, flute, ballet, horseback riding, trapeze, and classes at the local zoo. The Tutor should accompany her to these and instil a sense of enthusiasm around them. 
The girl benefits immensely from having an active lifestyle, and a Tutor who can incorporate this into their routine would see the positive impact activity has on her ability to learn. She has also begun exploring the world of art, with visits to galleries supported by the creation of her own artwork; the Tutor should aim to expand and develop this creative aspect of the education.
While much of the girl's tutoring will be hands-on, kinaesthetic and experiential, this is a serious educational assignment. Some formal classroom learning is expected such as for the introduction of new topics, or for subjects like music. The girl's own interests must be incorporated into the subjects in order to maintain her interest.
The Tutor should be eloquent and able to to inspire with their enthusiasm for any subject. They must be kind, warm and friendly, but also firm and consistent. They should be a natural communicator, have an enquiring mind and a good sense of humour. He or she will be a qualified teacher with experience in planning a curriculum that is centred around experiential, project-based learning in an educationally rich program of study. They must be able to balance excellent teaching with accurate record keeping, research and administrative skills. 
It is critical that the Tutor has the right personality to fit seamlessly with the family, and is able to communicate and work closely with the domestic staff. There will be a short transition period between the current and new Tutors. This time should be used to learn the approaches that have worked best for the family. 
The successful Tutor will be able to travel internationally (dual European/US nationality would be ideal) and will have already travelled extensively. They will have at least one additional language to a high level (preferably Spanish). He or she will be self-sufficient, self-motivated and organised, mature, capable and not fazed by last-minute changes to their plans. They should be ready to laugh with the family, while remembering the formalities of a full-time private service position.
HOURS AND HOLIDAYS
The Tutor will work up to an average of 40 hours contact time per week with preparation in addition. When full time home schooling, tutoring will likely be Monday-Friday, but there may be occasions when the girl's mother is away and the Tutor is required to work weekends. 
When in DC, the working week may be Wednesday-Friday after school and full days during weekends. The timetable must be established with reference to any extracurricular activities and travel arrangements and be flexible enough to allow unexpected changes. 
The Tutor is entitled to two consecutive days off per week but these may not occur at weekends or to be regular in their timing. The standard minimum 9 weeks (45 working days) of paid vacation allowance applies to this contract (pro-rated) with these breaks being taken at times convenient to the Client.
Any untaken vacation allowance or untaken weekend days that have accrued will be compensated by payment in lieu at a pro-rated day rate.
ACCOMMODATION, TRAVEL, AND MISCELLANEOUS
In DC, the Tutor will be provided with furnished accommodation. The rent, utilities and Internet on this accommodation will be arranged and paid for by the Client. The Client is not responsible for the Tutor's personal phone bills. 
When travelling, accommodation will vary from live-in with the family to the Tutor having their own hotel room. The Client is aware that the Tutor is a professional and should have appropriate privacy as far as possible. 
In DC, the Tutor will have access to the shared staff car for local errands. In all other locations, the Tutor will be reimbursed for public transport. 
The successful candidate will offer more than the minimum requirements of this position and must have been raised in a socially appropriate background. He or she will be an excellent educator, and a good role model, with excellent manners and personal values.
The Tutor should be fit, healthy and a non-smoker.
For more information and instructions on how to apply, please visit: 
tijobs.net/472
---
---
More about Tutors International
×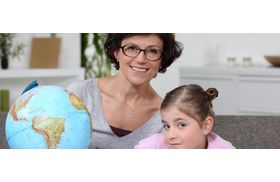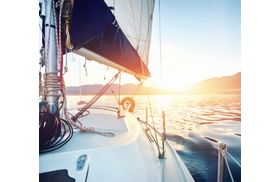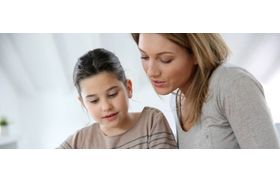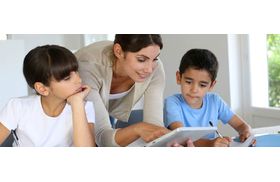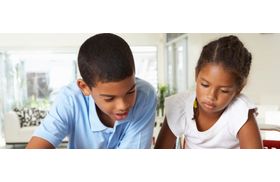 Tutors International recruit private tutors for private clients. We are the only agency specializing in full-time placements. We offer an exclusive, bespoke service and employ outstanding educators for a range of educational circumstances.
Contact Tutors International
Thanks for your interest in this role.
Simply fill in the form below to ask any questions, request a call, or schedule a school visit.
Your name:
This field is required
What is the best way to contact you?
Questions, requests or comments: