Be positive and sprinkle a little (Ziggy) Stardust in pupils' lives
With the revelation that even the late, great David Bowie's talent was initially overlooked, it's time to ask what aren't we seeing in children and how can we bring it out?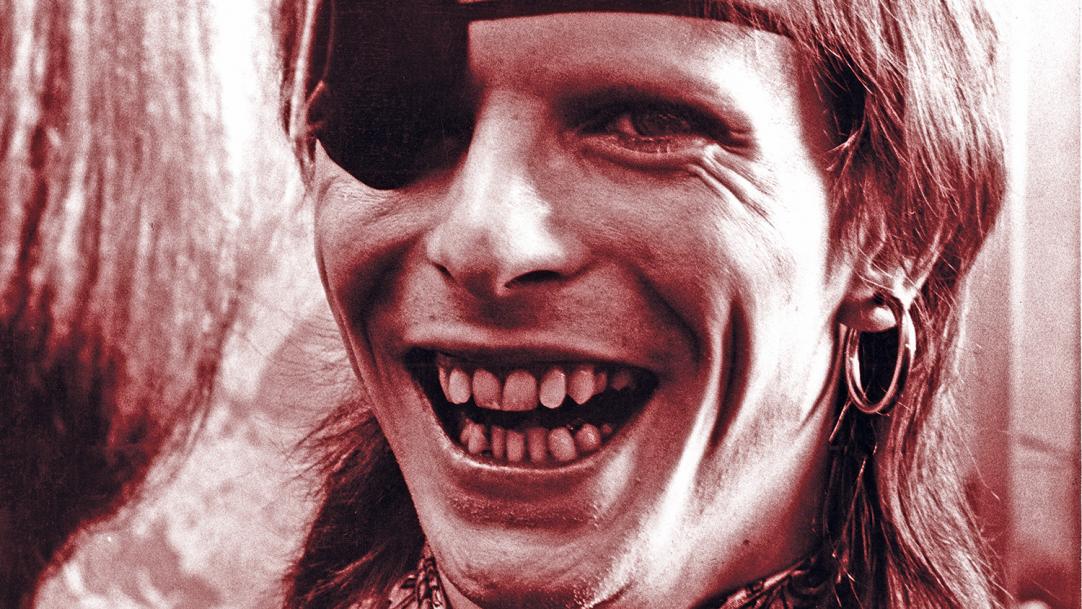 In 1965, the Talent Selection Group at the BBC rejected a young Davy Jones, describing him as "amateur sounding" and producing "wrong notes out of tune", and adding that his sound was "not particularly exciting" and would "not improve with practice".
If he had believed them, taken their criticisms to heart and put his eye make-up away, the world wouldn't have had the musical legend who was David Bowie – an artist who went on to sell an estimated 140 million albums around the world.
It's not only talent spotters who love to sit in judgement. We all too often put children into boxes – the naughty one, the clever one, the talkative one – from which it is difficult to escape. Despite their growing and changing, the label sticks.
Sometimes people behave according to expectations, sometimes we spot only the behaviour that conforms to the label given – and sometimes a label colours our judgement.
I once worked for a boss who was desperate to get rid of someone he thought was useless at his job. When he found out that the individual had applied for another position, he called up the person doing the hiring and told them how brilliant he was. They gave him the role and that's how he was perceived from then on. They believed he was brilliant and he was treated accordingly. Career-wise, he went on to totally eclipse his former boss.
Being positive about people and indeed about oneself can change everything. People who took a survey to identify their top five personal character strengths were asked to use each one in a new way every day for a week. The benefits of this exercise lasted for six months.
This is positive psychology. The founder of the movement, Martin Seligman, professor of psychology at the University of Pennsylvania, describes it as "the study of what makes life worth living and how to build the elements – and measure them – that make up a good life as opposed to a non-miserable life". In this week's Tes magazine, he says that it should be embedded in the curriculum.
We could also take a cue from psychologist Nancy Doyle. She thinks that traditional SEND (special educational needs and disability) assessments need a radical overhaul, so that they become "positive assessments".
Doyle says we should give equal weight to what a child can and cannot do, as well as broaden what we value. At present, she believes we are damaging the confidence of children who aren't mastering numeracy and literacy while simultaneously failing to recognise the skills that might be relevant to them in the future.
Why limit that thinking only to children with SEND? Wouldn't it be great if we could extend it to all pupils?
Tes columnist Nancy Gedge recently wrote movingly about the story of Otto, a little boy with dirty clothes and friendship problems whose SEND, pupil premium and language difficulties all obscured a wonderful musical talent. Everyone was so focused on his deficits that they failed to notice what he was good at.
Teachers are trained to be fixers – to try to put right all the things that are wrong about a child. It's not surprising they are always looking for the things that they can mend.
But how about every time we talk about a child's bad points (and even our own), we force ourselves to list some positive ones? It's often only by thinking hard, past our hasty judgements and prejudices, as well as the labels applied by others, that we can identify the things that are good about someone. It's an approach used in marking so why not broaden it to encompass the whole child?
Let's be more positive in life. Then maybe we can all be heroes, even if it's just for one day.
Ann Mroz is the editor of Tes. She tweets @AnnMroz