The DofE Award demonstrates the value of self-discovery
The pandemic has made activities such as the Duke of Edinburgh's Award more relevant than ever before to children's wellbeing and overall development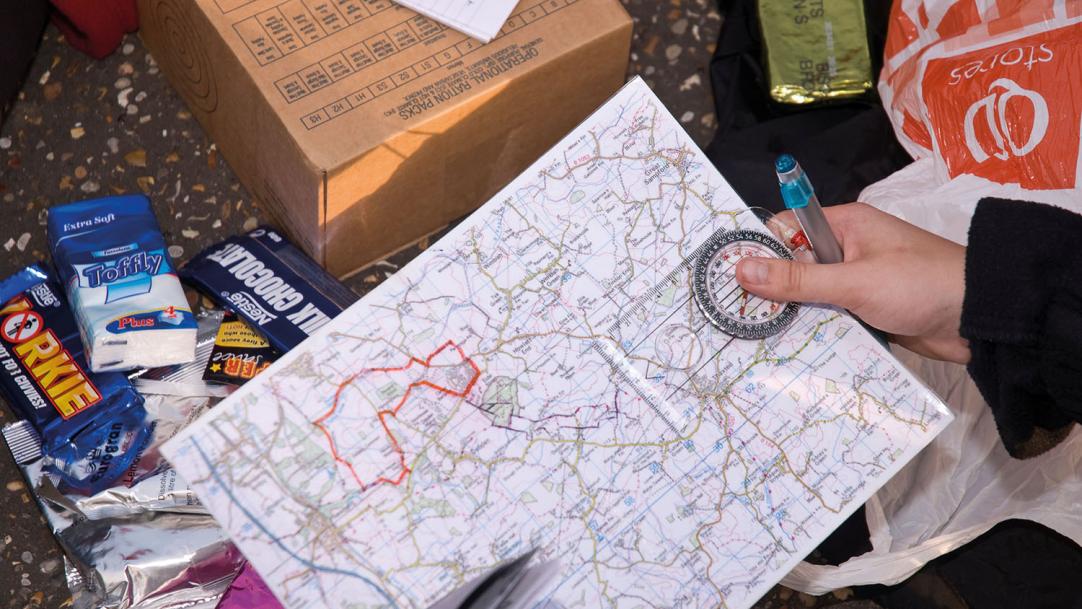 The teachers climbed into the minibus, said a last "good luck!" and drove away across the sand-swept car park. Then reality dawned: we were on our own. A motley crew of 15- and 16-year-olds, about to undertake an ordeal like no other: walking 25 miles along the Cornish coast, including camping overnight, for our bronze Duke of Edinburgh's (DofE) Award.
Of course, we were fine. Our map-reading skills weren't too challenged – as long as the sea was on the right, we were going in the correct direction; tents are actually pretty easy to pitch; and cooking beans on a Trangia is hardly Ray Mears-level foraging.
But map reading and campcraft were only half of the experience: responsibility, teamwork, learning to compromise, perseverance and discovering something about yourself were all going on as well, even if we didn't know it at the time.
Memories like these will have been recalled by many thousands of others who have taken part in the Duke of Edinburgh's Award since its inception in 1956, following the news last week that His Royal Highness the Duke of Edinburgh had died, aged 99.
The true value of the Duke of Edinburgh's Award
Indeed, social media and radio phone-ins were awash with people recalling the scheme's importance in helping them to get through a challenging time at school, the pride they felt in completing the gold award or the lifelong memories it had created. And it's easy to see why it's had such an impact: its requirements of volunteering, a personal skill, a sport and an expedition make it an ideal way for students to develop their personalities, discover a new interest and push themselves – all while pursuing academic success. 
Indeed, writing for Tes in 2004, the Duke of Edinburgh himself said: "The award was never intended to be part of the formal education system; it is complementary to it."
It feels timely to be reminded about the importance of complementing "formal" education with other pursuits as we seek to help children recover from the pandemic's repercussions. Understandably, much of
this focus is on the academic, most notably, perhaps, through the National Tutoring Programme (NTP) – the impact of which is already of keen interest to researchers, as Irena Barker discovers in this issue.
Yet the memories of those who participated in the DofE show that school is a place where the opportunity to take part in activities outside the classroom – that help you grow, learn about yourself, discover talents or process difficult emotions – is just as integral.
Someone who has experienced working through difficult emotions at school is Clare Balding, the subject of this week's My Best Teacher podcast, who discusses the "shame" she felt after being caught shoplifting during the early years of secondary school. She talks candidly about how this affected her until she threw herself into sport, discovered new talents and, in doing so, created a new identify that helped her move on from that past indiscretion.
This meant that when a "razor sharp, clever and demanding" English teacher came to the school, Balding was in a far better place to respond positively and succeed academically as a result. Would the latter have happened without the former? We'll never know for sure, but, as she puts it, "sport was profoundly life-changing for me". 
A focus on exercise is important for primary pupils, too – not least because NHS data has shown the highest-ever recorded obesity rates among Reception and Year 6 pupils. The stark figures underline just how long-lasting the pandemic's effects will be, especially given that the next set of data, due in October, will include the impact of an entire winter spent in lockdown.
All this is why it's so important that we complement academic "catch-up" work with opportunities for children to learn something about themselves. Whether it's taking up sport, volunteering in the local community or trekking along coast paths, such activities are key steps on the educational journey.
@DanWorth
This article originally appeared in the 16 April 2021 issue under the headline "Pupils needs self-discovery time as much as academic success"