'I've given up marking – and so should you'
Teachers are drowning under piles of exercise books when they needn't be, argues one English teacher. He claims that ditching the habit of trucking books home to mark is possible – and better for students and teachers alike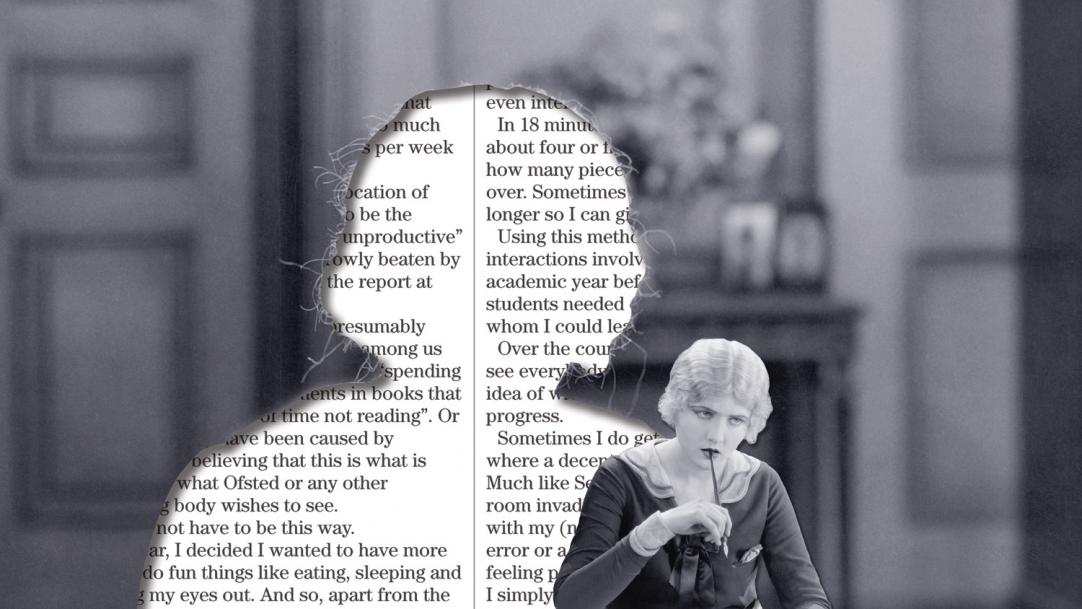 Teachers are marking too much. Or, at the very least, we're doing far too much of the wrong sort of marking; the sort of marking that keeps pencil cases open, and mouths and hearts shut. We're spending too much time ticking, flicking and dicking about in the children's books and it simply isn't fair. On us or on them.
According to the Department for Education's Workload Challenge report of 2015, the majority of teachers believe that marking is something that takes "too much time". Some spend 20 hours per week marking books.
Yet, worryingly – given this rather large allocation of time – ...