Jingle bells, zombie elves, grammar gone astray
Young imaginations served up a Christmas gore-fest – and spelling took a battering, too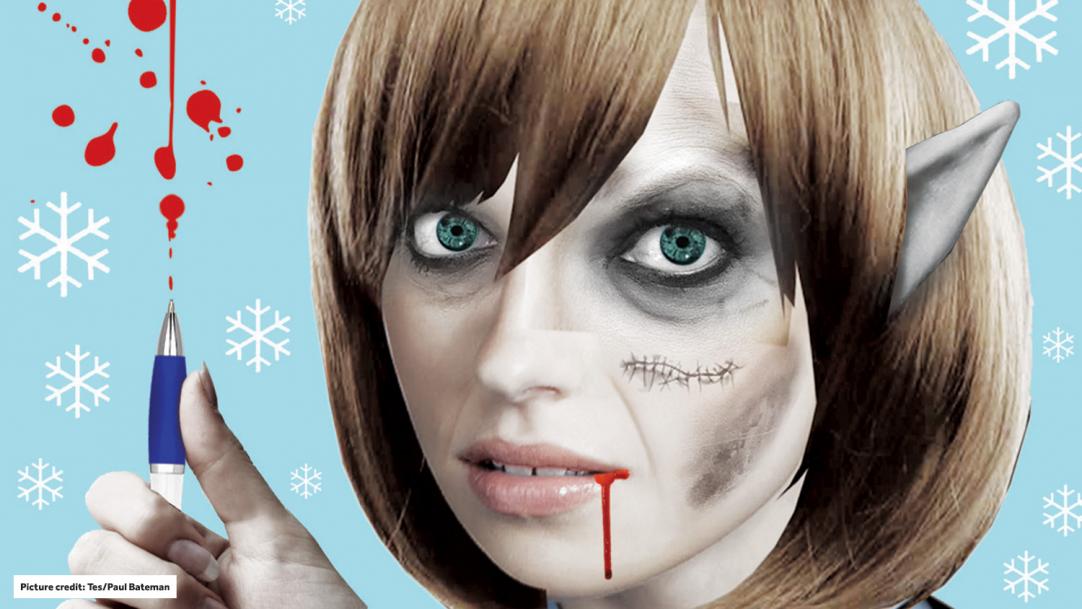 'Twas a few weeks before Christmas and all through the school, Christmas spirit reigned supreme. Lights twinkled on the tree in the hall, tinsel festooned every door handle and Christmas songs wafted along the corridors.
"Right, tomorrow, you're going to write a story," I said.
"What about?" they asked.
"Whatever you like," I said. "So long as it's something to do with Christmas."
There was a murmur of incredulity and a forest of hands.
"You mean, we can choose our own story?"
"Yes" I said. "Any story you like, so long as it has a Christmassy theme."
The excitement in the room was ...