Mitchell's left red-faced by his body of artwork
The first lesson to learn in the history of art is 'school paints are not the same as face paints'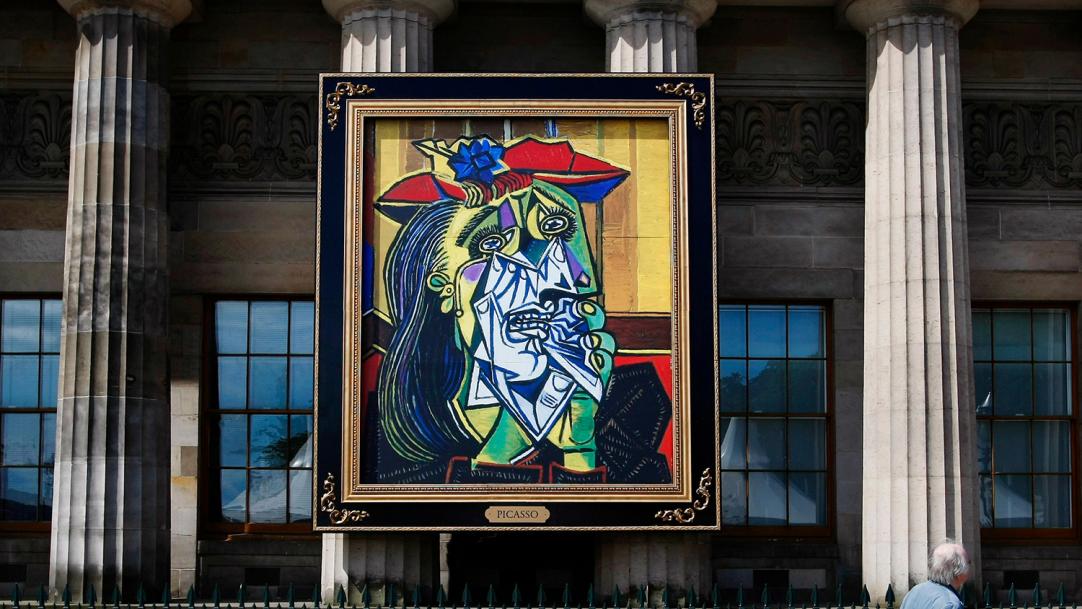 It started with The Weeping Woman, and ended with an entire class of eight- and nine-year-olds laughing hysterically. Who would have thought Picasso's portrait of his mistress Dora Maar would inspire such radical creativity and artistic ingenuity in a boy like Mitchell? It's almost a pity to ask him to destroy the fruits of his genius, but unfortunately the world is not ready for it. 
I suspect Mitchell's mum won't be either. 
"What do you think she will say if she comes to pick you up from school and sees that?" I ask. His reply is a grin. At least I think it's a grin. It's hard to read ...