'Our whole school went on an elephant safari'
We sent our whole school on an elephant safari to teach pupils the importance of protecting the habitats of endangered animals – and we didn't even need to pack our trunks, says Ewen McLeish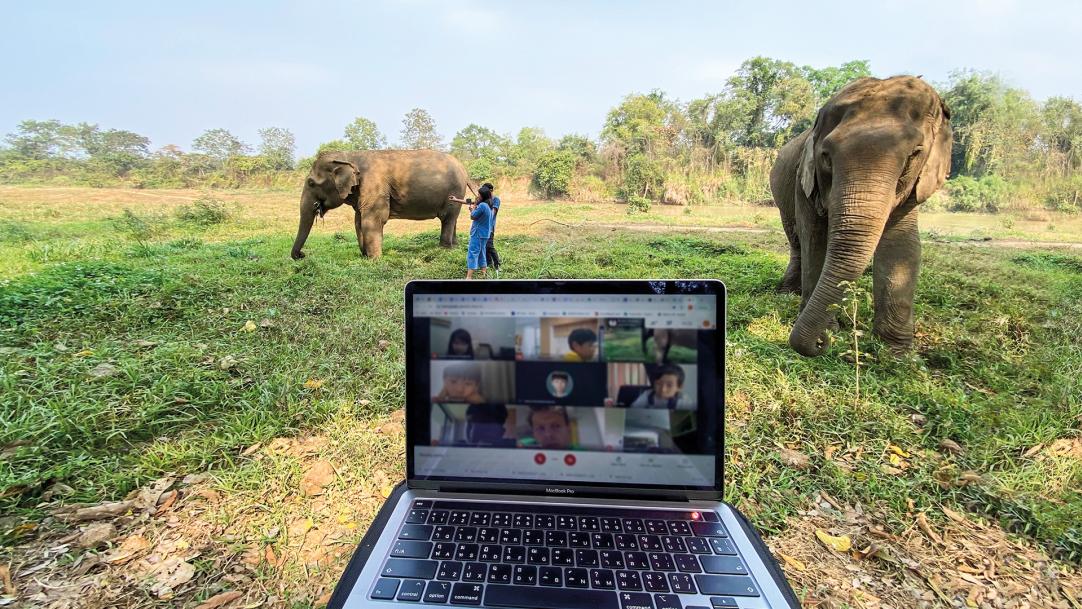 It was one of the more eye-catching emails I received while teaching online: "Would your pupils like to meet our elephants?"
I was keen to read on. It was from the Golden Triangle Asian Elephant Foundation (GTAEF), a conservation group that runs an elephant sanctuary at a remote point where the borders between Thailand, Myanmar and Laos meet.
They explained that their usual business of offering "elephant experiences" to tourists had seen few visitors after the pandemic so they were hosting a remote version and wondered if we were interested.
Our school is lucky enough to have two ...