Scottish councils can't work smarter with no money
Local authority funding has been pushed to breaking point, despite what the government is insisting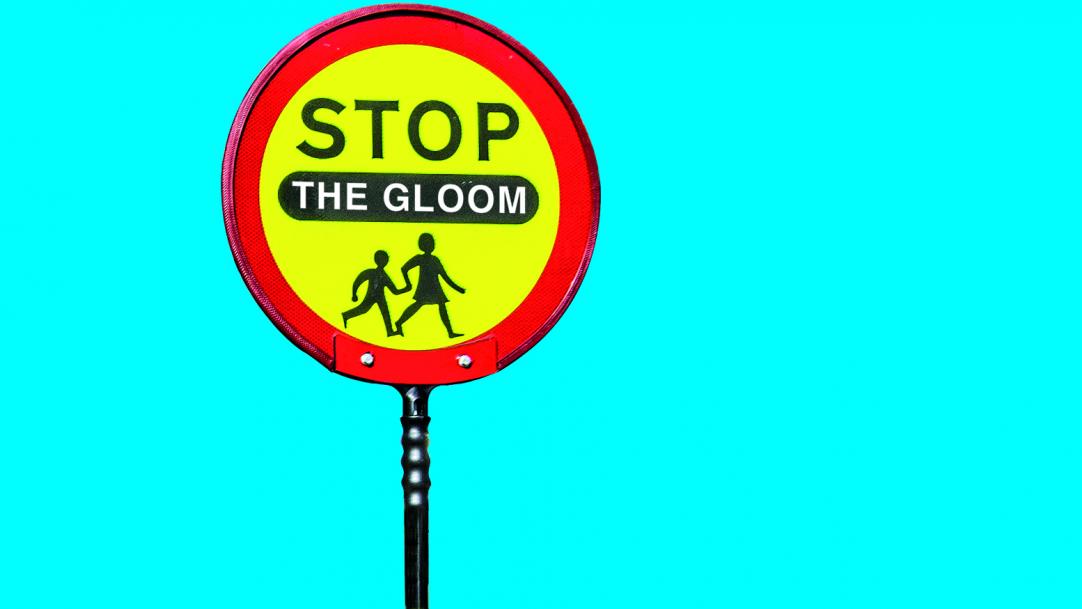 The winter months can be a tough time of the year. We have a name for the gloomy feeling that afflicts roughly one in 15 of us: seasonal affective disorder. Some people go to all sorts of lengths to stave off its effects, from investing in sun lamps to buying alarm clocks that mimic the sunrise. But, by February, the shortest day is far behind us and the end feels as if it's in sight. That is, until councils start setting their budgets – and then the pall of gloom descends once again.
Every year, we write about school management restructures and cuts to devolved school budgets, school transport, provision for pupils with additional support needs, janitorial staff, teachers in early years, classroom assistants, clerical staff, instrumental music tuition…the list goes on.
It used to be that lollipop men and women were commonplace, but my son, who has been in school now for three years, has yet to encounter one. From the name, he would likely expect a Willy Wonka-type character, not a person who helps you cross the road.
But while it's sad that roles like this look as if they are gradually being confined to the history books, it's the obfuscation and dishonesty that surrounds the whole budget-setting process that I can't stand. From the language of council "saving" proposals that talk about "redesign" or "transformation", as opposed to "destruction" or "decimation", to the Scottish government's refusal much of the time to acknowledge that this is even happening.
There are councils so broke that it is unclear yet whether or not they will even be able to set a budget. Despite this, at last week's meeting of the finance and constitution committee, finance secretary Derek Mackay challenged committee members to "pick a council" so he could reveal exactly how much extra cash they were about to receive.
The committee meeting was featured in a clip on Twitter calling for Scottish Labour's James Kelly to give up his committee membership for his failure to hold Mackay to account. But there's a bigger problem than Kelly's lack of guile, and that's Mackay's apparent ignorance about the appalling position in which Scottish councils find themselves.
If that is down to mismanagement, not funding, then the Scottish government needs to send in the auditors. But, of course, it won't, because the auditors have already been in and made clear what the problem is: council budgets have been slashed. In November, the Accounts Commission said Scotland's 32 councils had managed their budgets well over the past year, but that the pressure on them "shows no signs of easing".
A report by the Scottish Parliament Information Centre (Spice), which provides independent advice for MSPs, found that the non-ringfenced revenue funding available for councils to deliver services in the budget fell this year by 2.5 per cent in real terms, a cut of £230.7 million. The Scottish government has made a number of concessions, including plans to allow councils to introduce a tourist tax and, more controversially, a workplace parking tax. But, according to Spice, "the only additional funding to local government is the £90m to the general resource grant".
There was a time, back in the early days of budget cuts, when it was possible to see that the reductions were forcing people to work smarter. That time has passed; now policies such as the inclusion of children with ASN in mainstream schools – policies generally considered to be a good thing – are being questioned because schools cannot afford the staff needed to make them work.
Until core funding for schools is back on a firm footing, the money being pumped into closing the gap between deprived children and their peers via the Scottish Attainment Challenge can be nothing more than a wobbly crutch for a system that is being pushed to tipping point. And there's no blaming the weather for that.
@Emma_Seith
This article originally appeared in the 15 February 2019 issue under the headline "Spring is in the air. If only the gloom could lift from the councils"