'Teachers are celebrities – you do amazing work'
Justine Greening pays tribute to the profession as the extraordinary achievements of schools, heads and staff are honoured at the glittering Tes Schools Awards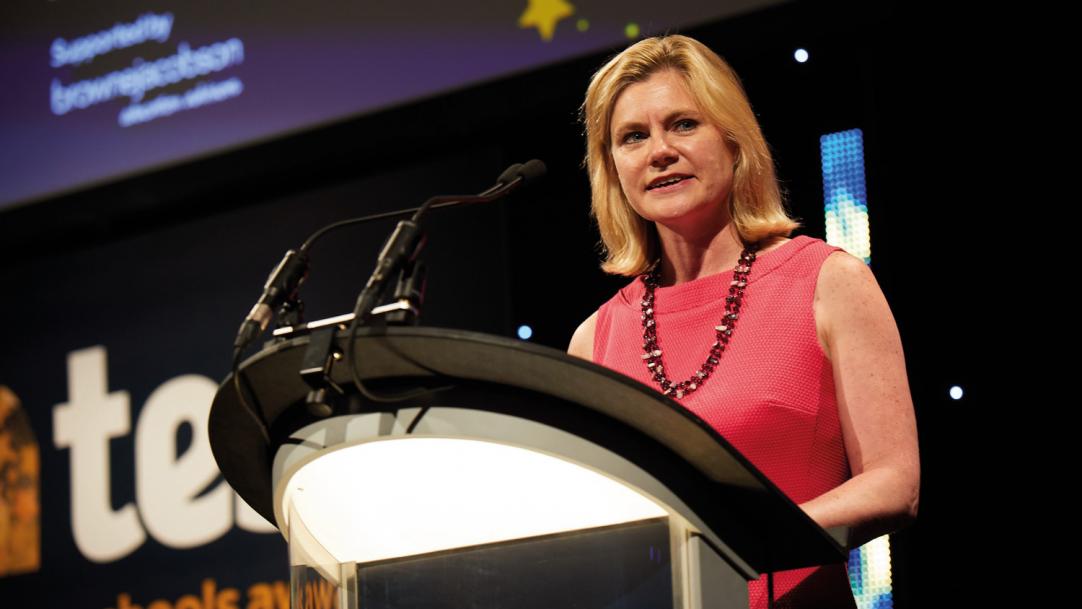 Finding spare time as a headteacher can often require near-alchemical skill.
Yet Alan Gray, head of Sandringham School, in St Albans, manages every day to attend every extracurricular and social activity that his school runs.
The Hertfordshire head has just been named headteacher of the year at the Tes Schools Awards 2017.
"Whatever you do, you have to make the people you're with at that time feel like they're the only people of importance," Gray says. "You're not clock-watching, you're not talking about other things. I think that's one of the secrets of success."
The annual Tes Schools ...