Teachers give us hope for the post-Covid future
We're not over Covid yet – and we are living with great uncertainty about what it will mean for education in the years to come, writes Henry Hepburn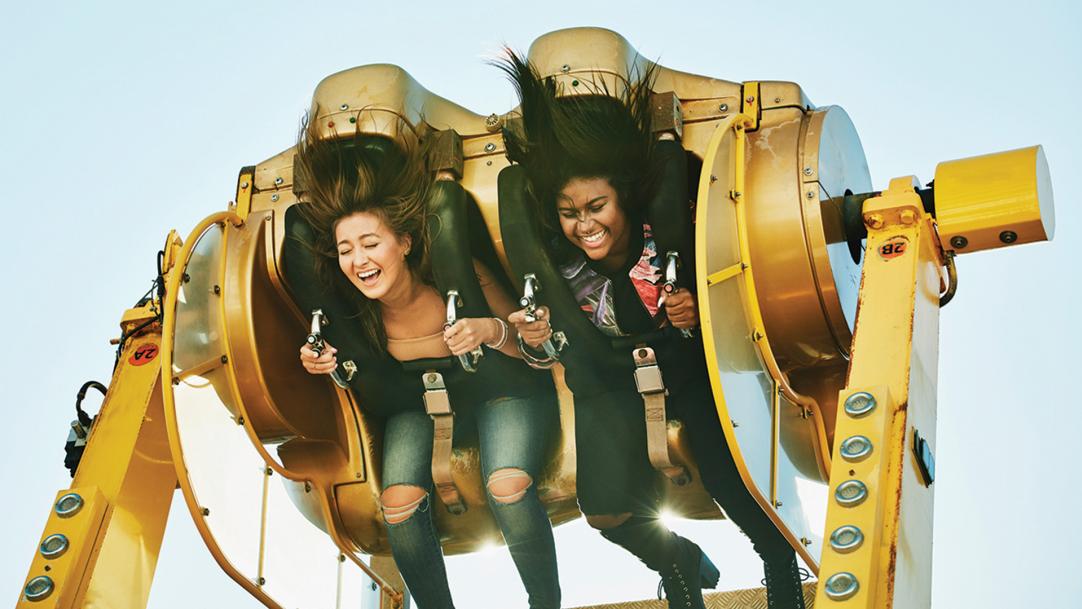 The experience of Covid this past year and a half has been like one of those extreme theme park rides: you're strapped in, there's no immediate way out, but through all the lurching, head-spinning changes of direction, a sensible voice tries to reassure your panicked self that, if you just hang in there, you'll soon be back on terra firma.
But what if the ride keeps going, for extra lap after extra lap, so that you're starting to forget what normality felt like – and wondering if you'll ever return to it?
Covid has been around long enough now for memoirs about the pandemic to proliferate in bookshops, and for those few homemade NHS-supporting rainbows that remain in living-room windows to have taken on a deep yellow hue.
Just how long we've been in a collective Covid state of mind was brought home for many last week when a teacher posted a table showing when each year group in the Scottish schools system last had an entirely "normal", pre-Covid year; the Facebook post, based on a similar one for the English system, quickly reached tens of thousands of people.
A P3, for example, would have to go all the way back to nursery. An S2 is waving back to their P6 self, who missed the usual transition arrangements for the critical move from primary to secondary. And an S6 – whose post-school adult life is racing over the horizon – last had a year unblighted by Covid way back in the "broad general education" of S3, when all those exams they never ended up sitting still felt miles away.
Will schools ever return to the 'normal' before Covid?
And you can already write off 2021-22 as being in any way like a pre-Covid year – given the spike in Covid-related school absences, continued requirement for face coverings in secondary classrooms, vaccine rollout for teenagers and ongoing uncertainty over what will happen with exams. In other words, if we assume that 2022-23 is when schools will finally come off a Covid footing, a P7 will last have experienced a year unblighted by the pandemic in P3, and an S6 in S2.
The teacher who posted the table, however, questions whether things will ever return to normal. Writing for Tes Scotland this week, Jenny Harvey says that people have been living in a "heightened state" throughout Covid, a sort of emergency coping mode that will not be switched off easily. Covid has been around for 18 months, and she predicts it will be at least another 18 months before we return to "whatever sense of normality awaits our future in education".
However, she believes things will never truly return to what they once were, that the extreme experience of Covid will have changed education and the people who work in it in ways still too early to grasp fully.
The key, says Harvey, is to embrace the new, unavoidable reality, but ensure it is underpinned by kindness and an emphasis on wellbeing. There must also be an acceptance that it will take some people longer to adjust to a post-Covid world.
Scotland, fortunately, is blessed with empathetic teachers wherever you look – see our interview this week with Shetland primary head Hannah Johnson for a case in point.
In what amounts to a mission statement for education, she spells out what she thinks schools will be like in 30 years' time. She hopes that "all schools will be nurturing places, where distressed behaviours are completely understood" – if that understanding is not there, she believes, schools cannot support pupils in the "supportive and caring way that you need to".
There is a dawning realisation that Covid will continue to have a huge impact on us long after the virus is contained. We can, however, draw hope from the knowledge that people who work in schools will be unstinting in their determination to get everyone around them back on an even keel.
This article originally appeared in the 8 October 2021 issue under the headline "Whatever the post-Covid future holds, school staff give us hope"