Writing a book about lessons in leadership from football managers, headteacher Phil Denton spoke to some of the top coaches in the Premier League – and he found that managing a team to win matches isn't so different from leading a school to success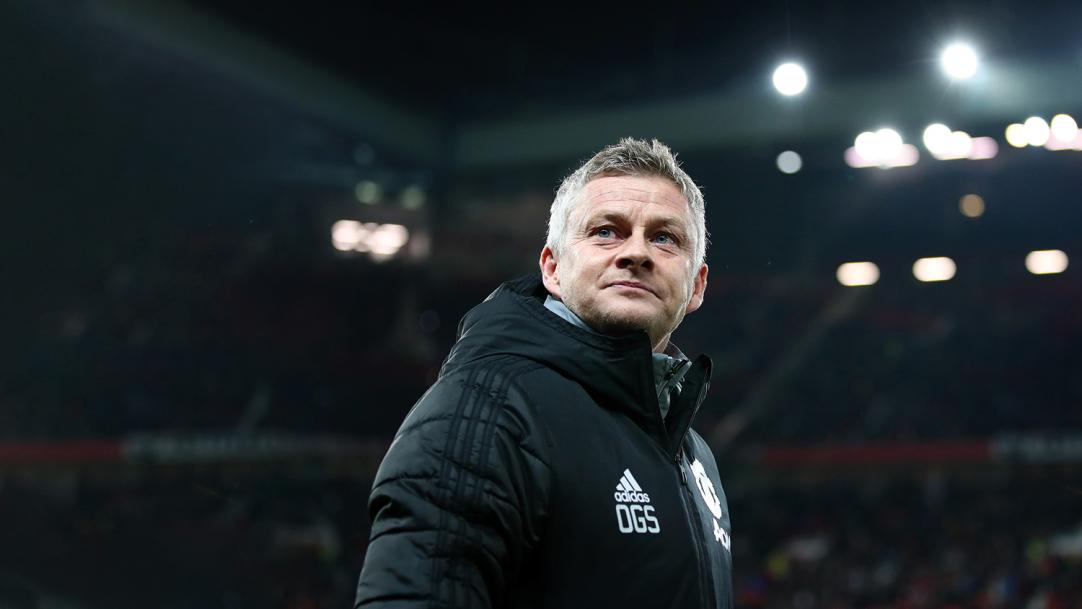 Just prior to the lockdown of March 2020, I found myself sitting in the office of one of the most famous leaders in the world of sport: Ole Gunnar Solskjær, manager of Manchester United. We sat and talked for more than three hours about people, family, education, football and leadership.
Over the past two years, I have been incredibly fortunate to travel the country and meet with some of football's top names to talk about the first 100 days of their managerial reign in their current and previous positions. What I have learned has undoubtedly made me a more confident, empathetic and innovative headteacher. I have captured this journey in a book, The First 100 Days: Lessons in Leadership From the Football Bosses, written with Micky Mellon, manager of Dundee United in the Scottish Premiership.
Leadership in football and education may not seem immediately similar but I quickly found fundamental overlaps. Firstly, both football and education are "people businesses". We are industries of service that look to enhance the performance of others. Just as it takes a whole team to win a football match, it takes an entire school community to deliver a holistic education for students within a high-performing environment.
Success is achieved in both sectors by having a clear vision, values and an agreed set of behaviours that are targeted towards winning matches and minds. Whether as a school leader or Premier League manager, vision, values and behaviours are vital for sustaining success.
But what does that mean in practice? Let me give you an example: Mellon introduced me to the idea of principles of play. He has agreements with his players that he holds them to during a match: for example, don't leave the defence unless you can influence the attacking play. For those with any level of sporting knowledge, that instruction is clear, reasonable and objective. We adapted this approach at my school, St Bede's, by agreeing clear principles for our behaviour policy. For example, staff stand on the corridors during lesson changeovers.
Such principles, in football or school leadership, need to be agreed among staff, so they become shared expectations that everyone buys into – and that means you need to communicate them effectively.
When communicating with his players, supporters and the board, Burnley manager Sean Dyche uses what he calls "sticky words". He gave us, as an example, the words he used when he arrived at the club – "legs, hearts and minds": he promised the fans and the board that the players would run, they'd be committed and they would think about how they improved themselves; he told the players that he would help to improve their fitness and their understanding of the game, and that he'd only bring players into the group that had the heart for the battle.
As a result, he turned around a support base that was extremely vocal about its lack of enthusiasm when he was appointed. He allowed those sticky words to be put up around every area of the training ground.
This is another tactic that I have borrowed. I employ sticky words at St Bede's: we now talk about our values of love, faith and hope. We can hang everything we do around these Catholic, but also human, values. I can explain to an 11-year-old entering the school for the first time that they will be loved, they will develop their faith and we will help them to hope for a bright future.
It isn't just turning fans around that football managers need to worry about, though: they also have to find ways to support struggling teams. I spent a lot of time looking at how they do this, and what we can learn from that. Manager of West Bromwich Albion Sam Allardyce – affectionately known as "Big Sam" – has rescued more Premier League clubs from relegation than any other manager. I found that his method is incredibly similar to that of Tuesday Humby, who was headteacher of Ormiston Chadwick Academy in Widnes before climbing the ladder of Ormiston Academies Trust.
Big Sam goes into a struggling side and provides a clear road map out of their troubles. He gives his teams a set way of training and playing that is objective, clear and systematic, giving them the best chance of survival. Similarly, Tuesday directs her team to use a series of practices that will improve behaviour on the corridors and attitudes to learning in the classroom, and help to embed routines during the students' free time.
Ultimately, of course, a school is not a football team. But both football managers and headteachers are leaders of people. And what the experience of writing this book has shown me is that there are some pieces of wisdom that apply in both contexts:
Be yourself
As Pep Guardiola, manager of Manchester City, said: "Don't copy and paste me." You've got to be the best version of yourself and not an impersonation of someone else.
Remember why you are there
Always think what you need the outcome to be for the individual within your team. As a servant leader, we sacrifice ourselves and try to be consistent in our support for others.
Seek to understand before being understood
This is a habit that US educator Stephen Covey cited as one of the core actions of highly effective people.
Calm, consistent and relentless
Be clear on your vision and values. Make sure that these are focused on the enrichment of everyone around you.
Smile
When you are enjoying the challenge, supporting others and striving for a better future, your enthusiasm becomes culturally infectious.
Phil Denton is headteacher of St Bede's Catholic High School in Ormskirk, Lancashire
Proceeds from the sale of The First 100 Days: Lessons in Leadership From the Football Bosses, by Phil Denton and Micky Mellon, are going to The MND Association
This article originally appeared in the 7 May 2021 issue under the headline "What Ole Gunnar Solskjaer taught me about schools"