In the coronavirus crisis, teacher resolve gives solace
In an upside-down world, our young people and the schools that care for them can help us to put things into perspective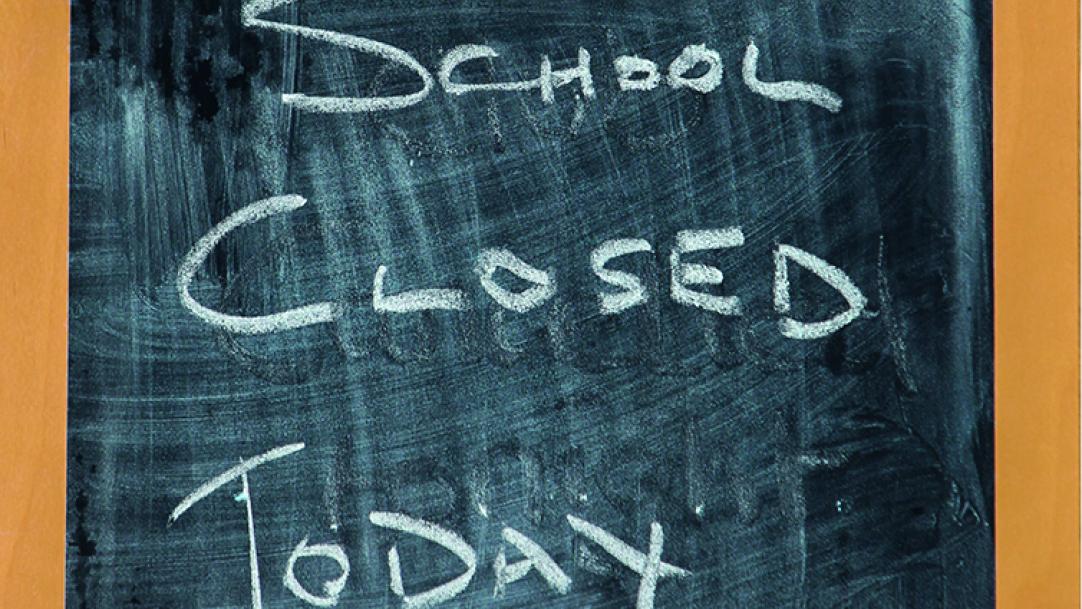 These are truly extraordinary times. Who would have believed as little as three months ago that we would be living in a time when thousands of people were self-isolating, when the entire country was being advised not to go to pubs and restaurants, when the Premier League and Grand National were cancelled and when Europe would close its borders. And who would believe that, amid all this, schools in England, Scotland and Wales would remain open?
Before December last year, no one had heard of coronavirus, or Covid-19, and social distancing was something we did only to those acquaintances we didn't like. Today, everyone is obsessively washing their hands and avoiding contact with other people.
At events – before they were all cancelled or postponed – people nervously attempted a clumsy elbow bump or foot tap. Anything to avoid a handshake or, even worse, a kiss on the cheek.
For children, this is likely to be an anxious time. For the younger ones, while washing their hands and singing songs can be fun, they will still pick up on the anxiety around them, especially if they can't see Grandma and Granddad as usual or go on playdates.
For the older children, there will be the stress about what will happen with exams and their futures. Tara Porter, Tes' mental health expert, says that "the best message for mental health probably overlaps with the best message for physical health: life is going to be different and difficult for a while". Her advice to adults is to try to stay positive about the future and "encourage a sense of togetherness and hope" (see tes.com for all our coronavirus coverage).
For those elsewhere in the world who have already experienced the closure of their schools, teaching is being carried out remotely and is turning people's worlds upside down. "We suddenly realised that the very gadgets we were used to confiscating – such as mobile phones – were actually essential," writes Marina Cadei, a teacher in Northern Italy.
Teaching is, of course, a very sociable enterprise, so doing it online from your bedroom is not the most satisfactory experience. Most human beings crave company and the social isolation is what will hit people the hardest. We can deal with chapped hands from the constant handwashing. What we can't easily deal with is not interacting with others.
Teaching online or chatting over FaceTime or Skype are decent substitutes for real interaction, but that is all they are: substitutes. They can never make up for not being in the same room as another human being. We can speak and see faces but we miss out on all the nonverbal cues from people's behaviour and body language.
And because we are the most tactile of creatures, what we miss out on most of all is touch. That comforting hand on the shoulder, the arm around the distressed child or adult or just the gentlest touch of the hand. All can express more than words can ever say. Take them away and we are all the poorer, for these are the very things that make us human.
When this is over and we have achieved some kind of normality again, I hope that it gives teachers a renewed love for the classroom, for standing in front of a group of children, communicating what they know with kindness and love.
And for the rest of us – parents, the government, everyone – I hope it makes us appreciate our teachers and school staff for the work that they do.
For one parent, a professor at Durham University, this has happened sooner than might be expected. He told Twitter this week: "I am 30 minutes into home schooling my six-year-old. I suggest that all school teachers are paid £1 million per year from now on."
Are you listening, Gavin Williamson?
This article originally appeared in the 20 March 2020 issue under the headline "As extraordinary events unfold, teachers' resolve brings solace"