You might say part of Cressida Cowell's success is down to her history teacher, Miss McDonald, who told her aged 12 to go away and write a story about Vikings.
"I wrote reams and reams," says Cowell. "Normally I couldn't get homework in on time, but I did this time."
The rest is history. Decades later she would publish best-selling story books for children about Vikings – namely the Hairy Hooligan tribe on the island of Berk who are terrorised by dragons, but later learn to fly on them thanks to a boy called Hiccup who befriends a dragon. 
---
Read: New laureate 'deeply sad' teachers are leaving the job
Read: How the Tes English Team of the Year brings books to life
In-depth: Disadvantaged pupils miss out on author visits
---
The How to Train Your Dragon books have also been turned into hugely-successful computer-animated films by American film giant DreamWorks, and have grossed hundreds of millions of dollars at the box office. It's safe to say they are adored by children across the world.
Going back to the late Seventies, at St Paul's Girls' School in west London, she recalls how "Miss McDonald just told us one day to go and write about what it might be like to be a Viking."
"And there was another teacher called Miss Mellows [at primary school] who allowed us to do free writing every Friday. That's where I discovered my joy of writing."
Not enough creative writing in schools
It's perhaps no surprise that the new children's laureate is concerned that today children are not doing enough creative writing in schools.
They're too worried about making mistakes or that their handwriting isn't neat enough, she says, while teachers are too inhibited by all the boxes they have to tick, and are leaving the profession as a result.
One of her main aims as laureate over the next two years is to get teachers to allow pupils to have a Free Writing Friday, just as Miss Mellows once did, which would consist of 15 minutes' free-writing time every week, on a Friday, without it being marked.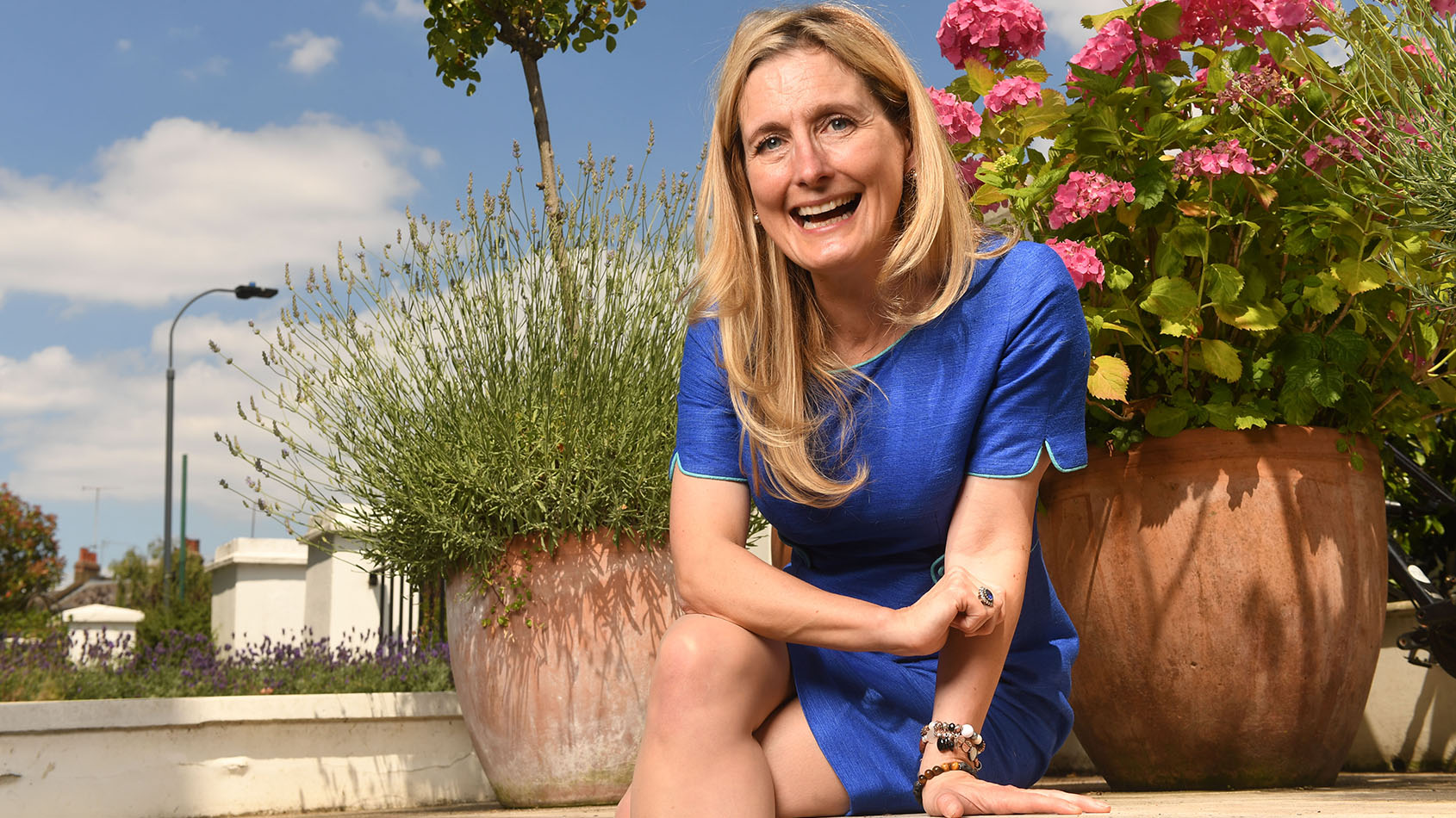 "You can write about whatever you like, design your own games, you can write your own story, you can write your own jokes, you can draw your pictures and draw a map – and the teacher can't mark it. No rules, no marking. 
"It's going to be tricky for teachers to hold back from marking, but this exercise is all about learning to write for the joy of it.
"I've already had loads of teachers getting excited about it. Teachers are contacting me on Twitter saying kids are already going off and wanting to do it in break! And there's a sensible end to this even though you can't mark it!"
The benefits of creativity
That sensible end is, in part, economic.
"We have a whole load of research which shows that children who write for the joy of it are more likely to do well academically in the end.
"The creative industries make over a hundred billion [pounds] a year for the economy, but it's not just that – we need creative doctors, we need creative scientists, we need creative politicians, and we need entrepreneurs.
"If you look at China – historically it's had a problem with entrepreneurship. And that's been down to its education system, which is very rigid. We're always looking to them for maths, but they have a problem with people thinking outside of the box."
The other end is children's happiness, says mother-of-three Cowell, 53, who still has her own free-writing book, a flimsy red thing (pictured above) from when she was eight, back in 1974.
She protests when Tes points out she was a neat writer. "I was not! I keep on using capitals and my spelling was terrible. I even spelled my name wrong – Crissida – but it didn't matter, because in this particular book it was all about the ideas. I was focusing on the story.
"Of course, spelling is important, but there needs to be some creative space."
'I struggled with the soldiering side of school'
At school, Cowell was "in trouble the whole time" and "being told off all the time" whether it was for being messy or forgetting things or not handing things in on time.
"I was very smart and engaged and interested, but I struggled because sometimes school requires you to be very organised and to be able to do things, all the soldier aspects like getting things in on time.
"My brain developed in a different way and some schools struggle to accommodate that. Some children mean well but they can't follow the rules at the same rate as the other children and that can make life hard, and if you're being told off all day long you can very quickly become rebellious."
It was teachers like Miss Mellows who "cut me some slack", she says, and allowed her to be creative without worrying about spelling and handwriting.
Being in trouble didn't matter in the end because she ended up at Oxford University reading English, and as an adult she's never missed a deadline.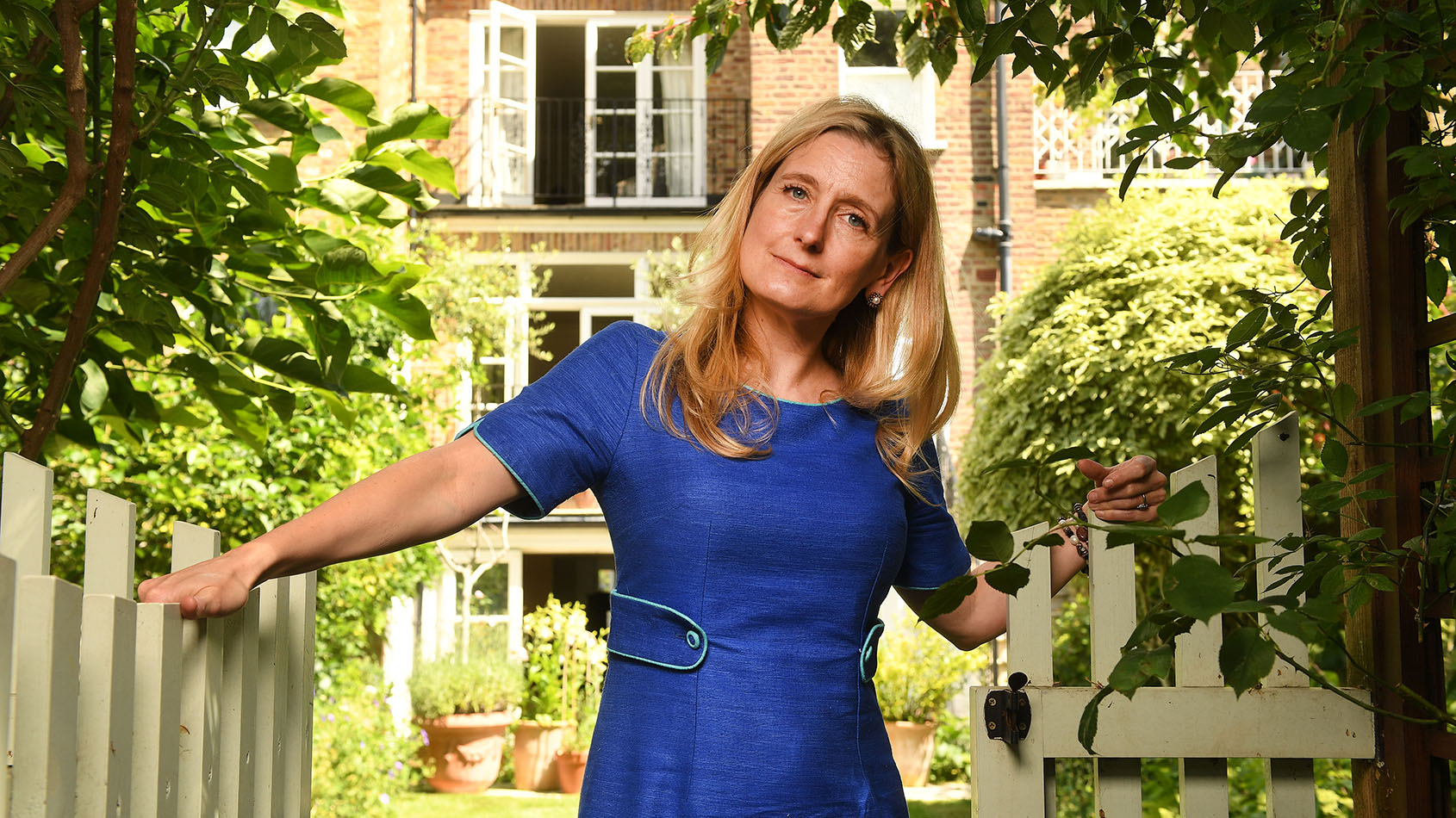 That seems important when you're working alongside a team of actors, directors and producers at the multi-million pound animation studio that is DreamWorks in California.
She describes the moment when she went to Los Angeles for the first time and saw the first-ever completed scene of the first How to Train Your Dragon film.
"I was all alone in the cinema. They let me watch it alone, because I didn't want everybody looking at my reaction. I thought, 'If I look disappointed it could look bad because they'd put so much work into it.'
"It was about a year before the film came out, and it was the scene where Hiccup finds Toothless [the dragon he befriends] in that canyon for the first time, and it is just stunningly lit. It's lit by Roger Deakins who lights the James Bond movies, and it was quite eerie lighting, but it was so beautiful and I just knew after that that the film was going to be fabulous." 
Word power
She invites Tes into her little writing shed at the bottom of her garden at her house in Ravenscourt Park, west London. There are fantasy sketches on a desk (she also illustrates her books) and a bed for her to lay on and drift off into a dream world of Vikings and dragons and wizards whenever she needs inspiration. And there's a huge pile of her books, precariously balanced like a game of Jenga.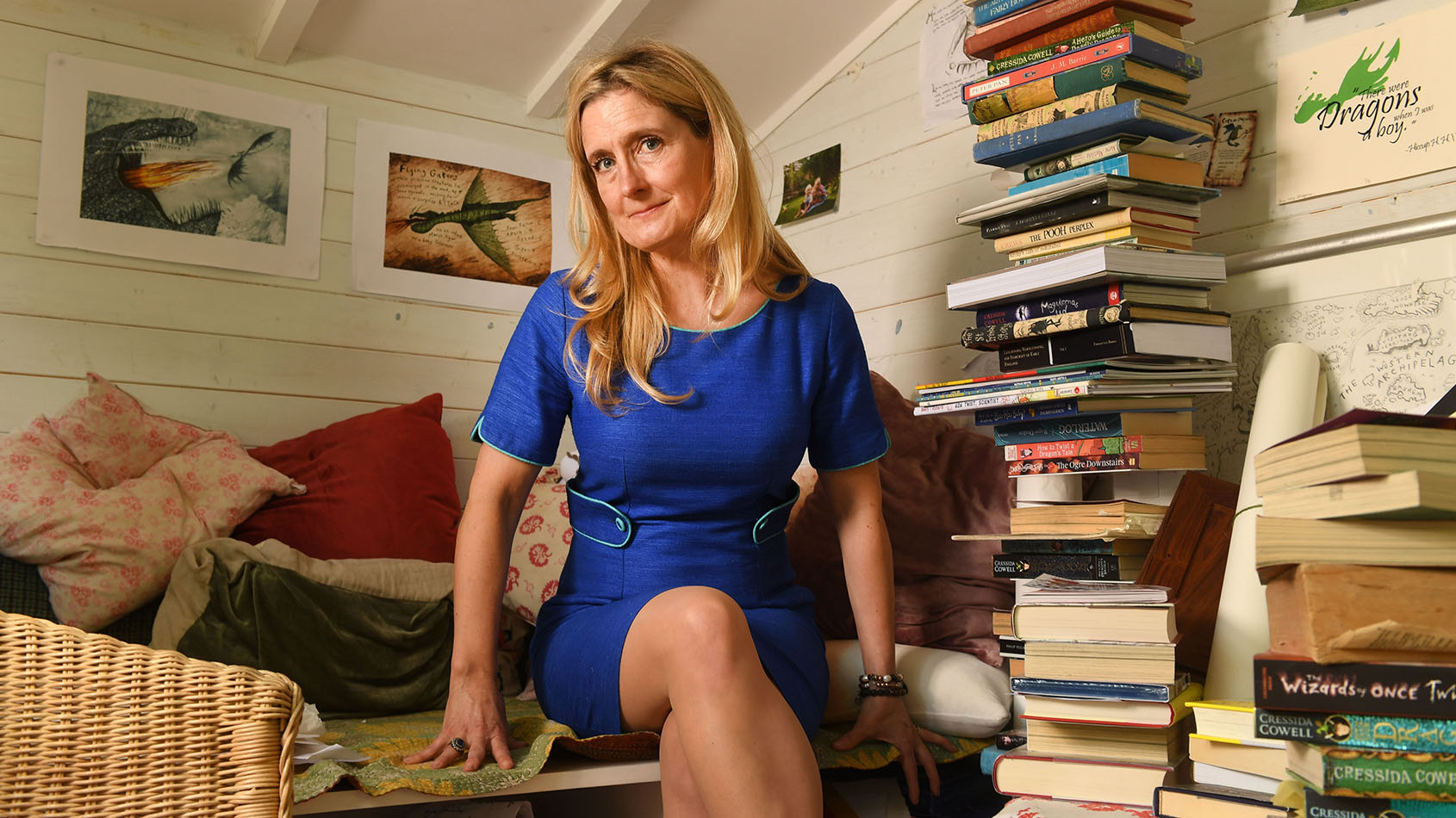 The colourful covers are "like sweet wrappers" which make children want to open them, she says. Inside the text is broken up with drawings and Top Trumps-style pages of facts and figures about different types of dragons.
But it's the stories that pull children in and hold them captive, desperate to know what happens next, and that leaves Cowell unafraid to use long words.
"I never dumb down, ever!" she says. "That's my theory because children are smart, they are so smart. You just have to not bore them. As long as they care, you can chuck in long words because children are natural linguists. I get loads of dyslexic readers because they're interested!"
Tes asks whether the use of long words might alienate disadvantaged children. Aren't long words too middle class?
"No! No! What do you mean?" she cries, passionately. "Long words are only for middle-class people? Sorry, no. I absolutely dispute that. Long words are for everybody, words are for everybody!"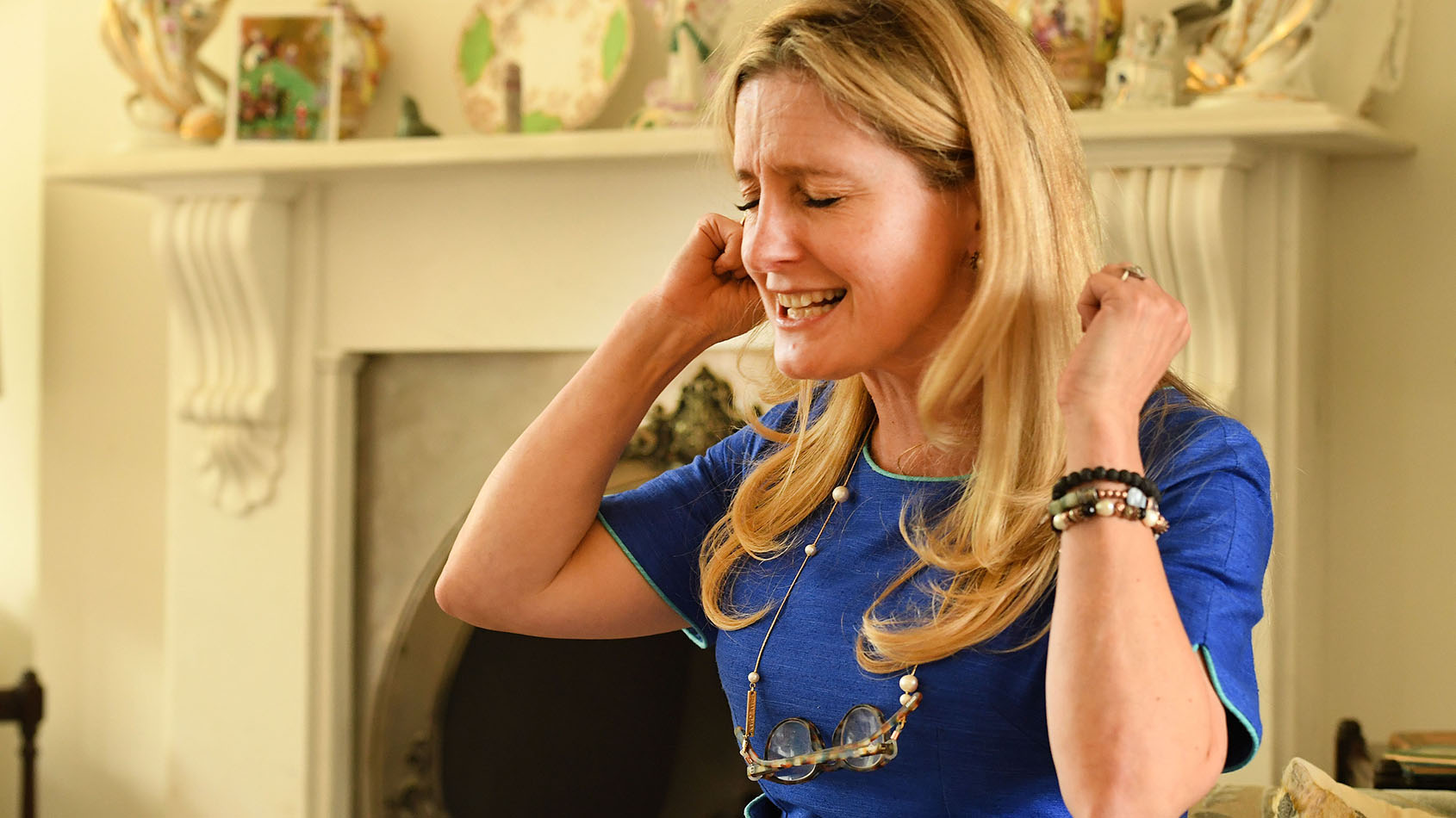 "This is exactly why children from all backgrounds should be reading these kind of books! Because you don't want the middle-class children to be having a massive advantage. I mean words are power, words are power. They are the pathways of thought."
It's good to see such passion from someone whose job it is to promote and encourage children's interest in books, reading and writing.
Can she give us an example of a long word, which perhaps her editor was worried about? She opens a copy of a The Wizards of Once and finds the word "indelible".
Campaign for libraries
She invites Tes up into her house for some tea. We head back down the garden past a wiry little terrier. Her advice is not to stroke it.
In the lounge on the first floor she politely kicks out her daughter and husband Simon (not the music mogul) so we can carry on the interview.
Her other main aim is to campaign for all schools to have a library.
"When you go into schools across the country it can be incredibly inspiring. But it can also be lowering when schools don't have a library, because I know what that's likely to mean because I've seen the stats."
But how will schools afford it? Is it realistic in the present funding climate? She can't answer and laughs, almost refusing to listen, as she tells off Tes for being negative.
But is she living in the real world? How will busy teachers accommodate Free Writing Fridays into the already choc-a-bloc curriculum? Again she doesn't know.
But she has the belief, and energy and passion to make things happen.
CV  - Cressida Cowell
Education:
Bute House Preparatory School For Girls, Hammersmith
St Paul's Girls School, Hammersmith
Marlborough College, Wiltshire
Keble College, Oxford
St Martin's School of Art, London
Brighton University
Career:
2003: Publishes first How to Train Your Dragon book (with a new title each year for the next twelve years)        
2006: Wins the Nestle Children's Book Prize (Gold Award) for That Rabbit Belongs to Emily Brown
2008: Becomes an ambassador for the National Literacy Trust
2010: First DreamWorks Animation film of How to Train Your Dragon is released, and joins the judging committee for the Wicked Young Writer Award
2014: The second DreamWorks Animation film of How to Train Your Dragon 2 is released
2015: Named by Philosophy Now as the first children's author to win its Award for Contributions in the Fight Against Stupidity.
2017: Wins the Ruth Rendell Award for services to literacy, becomes first children's author to be awarded the Hay Festival Medal for Fiction, and becomes Foyles Literacy Ambassador as well as publishing The Wizards of Once
2018: Wins the Blue Peter Book Award for Best Story with The Wizards of Once, joins the board of World Book Day
2019: Third DreamWorks Animation film, How to Train Your Dragon: The Hidden World is released, becomes Waterstones' Children's Laureate