It's 8.50am and the sun is just coming up. From my classroom window, I can see the mountain that rises up from behind the school. It's 1200 metres tall – higher than Ben Nevis. Unlike Scotland however, when there was snow on the top of it last year, everyone stood outside and took photographs because this is Marbella and the sun always shines. Snow, even at 1200 metres, is something of an event.
The Spanish teachers told me they had never seen anything like it – they said the same when flash-flooding saw cars washing past our apartment block and meant we had to shut the school. In Spain, the threat of climate change is very real. My subject is geography and every day I look out and see it happening.
In lessons, I enter into passionate debate with students on the topic of the environment. I run the eco committee after school and we have recently been awarded Eco Schools Status. Marbella is a tourist mecca and the consequences for the environment are all too clear to see. We have been participating in beach cleans along the coast and the students have been amazed by the things we have found which include a fridge, a TV and a suitcase full of new clothes. The students are all international so come with a host of political, social and personal opinions – as a result, discussions are fascinating. We teach the international baccalaureate curriculum and 'international mindedness' is something we are reminded of every day.
The Marbella community is home to people from literally all over the world. Blending these communities at the school can be something of a challenge, especially when dealing with the more thorny geography questions of migration, climate change and resources. Many students suffer with issues common to migrant children everywhere: fitting in, identity, language and gaps or differences in knowledge. And the answer to these issues is also the same as it is everywhere: we do our best to provide them a safe haven and care about each and every one of them.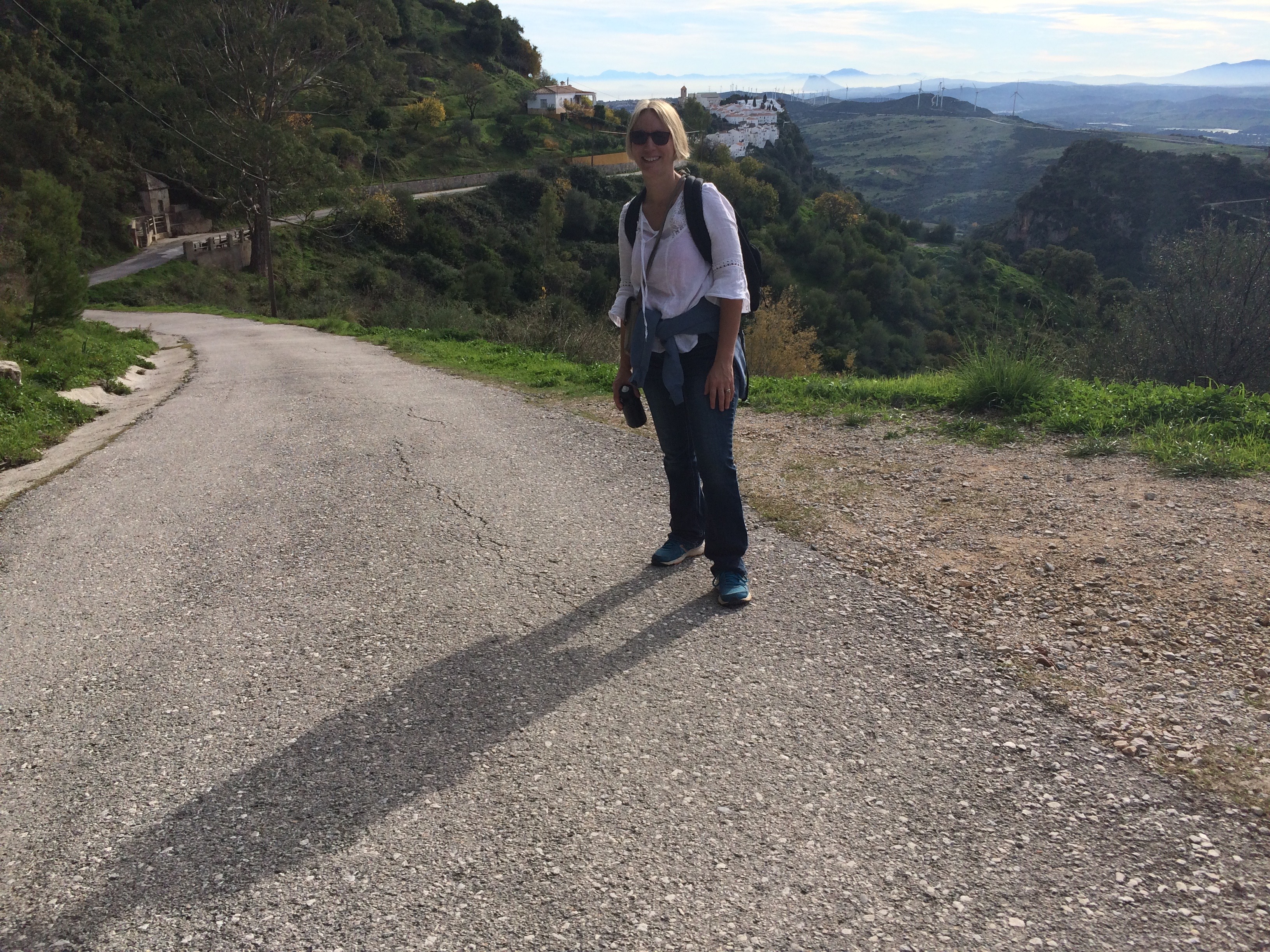 Life in Spain has been something of a challenge. It is true that the lifestyle is very relaxed and people do sit out eating dinner until midnight. They also like to talk a lot and have no sense of personal space which makes life very tactile and friendly. Alongside this, however, is a very bureaucratic set of systems for just about anything and getting by as a foreigner can be very difficult.
This leaks into the education system, too. Teachers are poorly paid, undervalued and lack real, quality training. Many boxes have to be ticked and forms filled out to achieve fairly basic results. The primary system is caring and happy but secondary schools face the same challenges faced by all of us teaching in the modern teenage world: mobile phones, favouring Google over knowledge, drug abuse, mental health issues and relationship problems. A school student recently took his own life, highlighting with crystal-clarity the biggest issue we face in education today.
The school day is divided into six lessons with break and lunch dividing them up. The school canteen provides lunch and the quality (or lack of it) is the 1pm topic every single day. Trying to cater for so many different nationalities doesn't always work out. It's also a good chance for staff to get together and talk about daily issues or individual students. Afternoon lessons often have a mild sense of the chaotic about them as the students sense the end of the day.
Tomorrow, I will be creating drama with a mock earthquake in the classroom, helping Year 11 students finish their coursework (no doubt dealing with a few minor or major disagreements between students), completing training for critical thinking skills and preparing to interview prospective teachers.  
I love the sheer diversity of my job – but often, paperwork and administration often takes away from valued human interaction and replaces it with functional data.
In the end, though, I get to wake up to watch the sun rise over the mountains in this truly beautiful place. This – and the faces from all over the world that greet me at school every day – means I wouldn't change teaching here for anything.
Penelope Farmer is a geography teacher at Aloha College, Marbella, Spain.