When Ofsted chief inspector Amanda Spielman celebrated the 40th anniversary of the Muslim Teachers' Association, she paid tribute to "real trailblazers".
High on her list of people to laud was Bushra Nasir.
It has been a long journey for Nasir, who started her education learning on the floor of a school in Pakistan, has been made a CBE for services to education, and was named Tes headteacher of the year.
---
Jane Millward: The CEO scrapping performance related pay
Luke Tryl: Ex-Tory adviser wants Labour to love free schools
Andrew Moffat: 'I remember being an outsider'
---
Now, seven years after retiring from headship, she finds herself in a bigger role than ever: leading an academy trust that serves disadvantaged children in east London.
'I want Muslims to have a positive image'
It is now more than a quarter of a century since Nasir became the head of Plashet School for Girls in Newham, east London, in 1993.
Two months later she was contacted by a newspaper, which told her she was the first female Muslim head of a secondary school in the UK. Although this has been widely cited as fact since, Freda Hussain preceded her by two years, having been appointed principal of Moat Community College in Leicester in 1991.
"I felt I was not just doing the job for myself," Nasir says, "but for a lot of other people as well. I always had this belief that I want Muslims to have a positive image and a positive input into British society.
"I thought: 'You are in this role now and the judgements on you are going to be harsher than for a normal headteacher. So you can't do it just good enough. You have got to do it that much better.'"
It is an attitude she says has stayed with her ever since, and she strives to show "you can be an Asian professional female, and you can be very successful".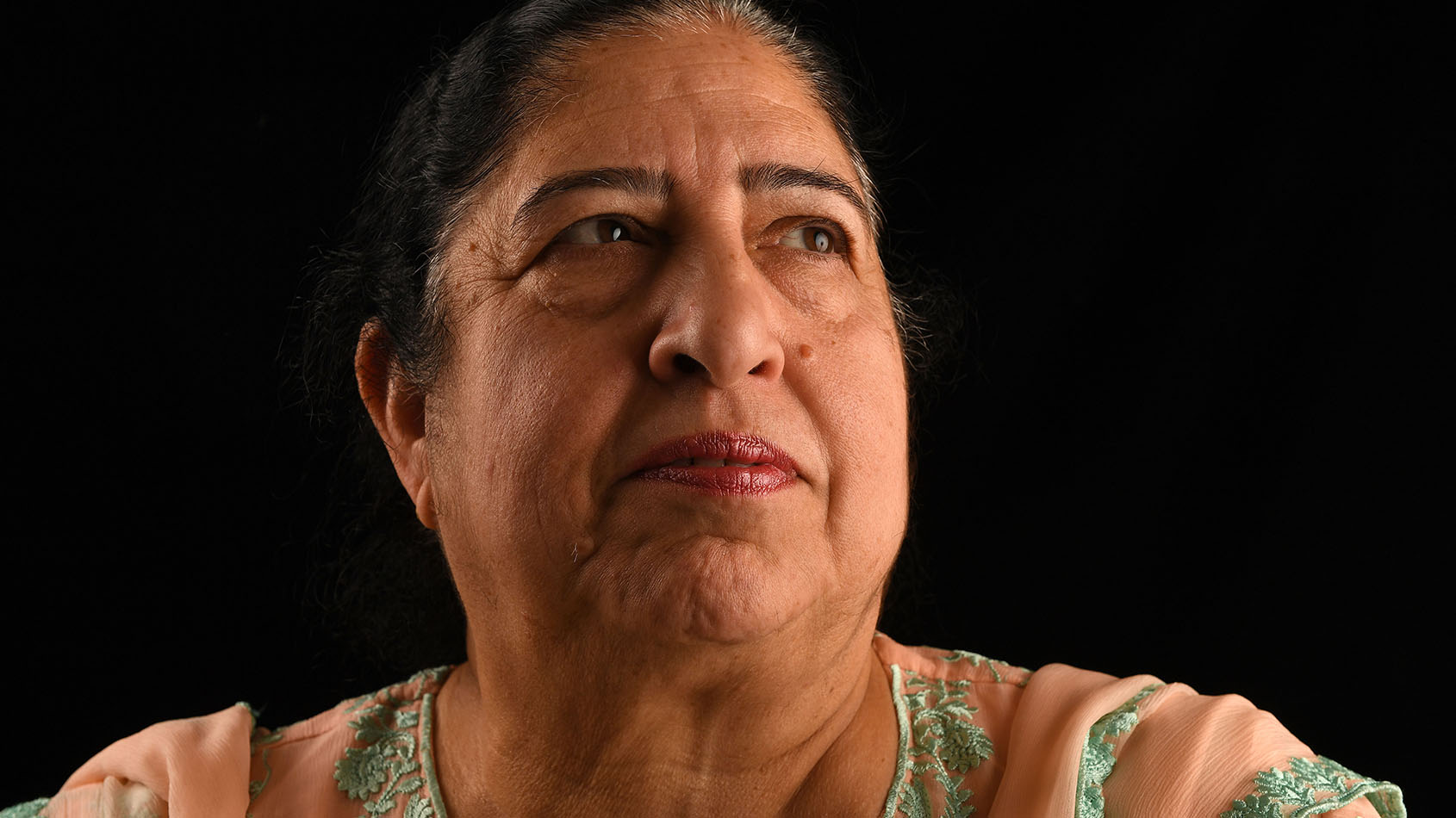 One very deliberate decision has been to dress in the shalwar kameez – a combination of trousers, dress and scarf that is traditional in Pakistan.
"I have always dressed like that as a teacher, particularly more so as a headteacher, because I think I'm sending out to young people [a message that] your identity is very, very important, and to be very proud of that identity."
'We said we need schools to try to be inclusive'
Over the years, Nasir has been familiar with finding ways to reconciling sometimes difficult tensions between faith and schooling.
At Plashet, she modified the PE kit to accommodate the concerns of Muslim girls. Around that time, a dispute between a Muslim teenager and a school in Luton over Islamic dress reached the High Court in 2004 and Nasir sat on a NUT teaching union working group writing advice for schools about school uniforms.
"We said that schools need to try to be inclusive rather than trying to make uniform an issue of contention, perhaps having a dress code rather than a uniform would allow a bit of flexibility," she recalls.
"I gave the example of our school, where we had a colour. That was a unifying thing, and we had a cardigan, which was a unifying thing, but within that, there was a lot of flexibility.
"That advice was very well received at a time when it was very controversial."
Today, a different row is raging over Islam in state schools, with Muslim parents protesting outside the gates of some Birmingham primary schools about LGBT content in some lessons.
"It's interesting that a person from a Catholic background or Jewish background will actually have similar views to some of those Muslim parents," Nasir notes.
"It's got to be age appropriate, and appropriate to the setting of the children. If there is a class of children where a child is coming from a background where they have two mums or two dads, I think it is probably very appropriate for the class teacher to talk about that.
"But if there isn't, and if the kids have never come across this, for the school to be the first venue where that information is discussed is a bit insensitive, really."
'An opportunity we can give children alters their life chances'
The first eight years of Nasir's life were spent in Pakistan.
"I had gone to school since I was 5, but it was a school where you sat on the floor and you wrote with a wooden pen. I could read Urdu but I had no idea about English at all," she says.
After coming to England, she and her brother were the only Asian children in their East London primary school, where she recalls being treated as if they were "very exotic", with a lot of fuss being made of them
She failed the 11-plus but a chance conversation with her secondary school's headteacher changed everything.
Nasir told her she wanted to become a doctor but was limited by the fact that the secondary modern did not offer chemistry or physics. The next day the head called her into her office and made a suggestion: sit the 13-plus exam at the local grammar school in a fortnight.
She passed, moved to Leyton County High Grammar School for Girls, and thrived.
"The learning for me is that we as teachers have a lot of influence over a kid's future, and a decision we make and an opportunity we can give children alters their life chances," she says.
After studying biology at Queen Mary, University of London, she took a job at the London Chest Hospital diagnosing tuberculosis in patients.
"I thought it would be really interesting and fascinating: change the world, as you would want to do, and it was deadly boring. It was so boring. You were just testing sputum samples."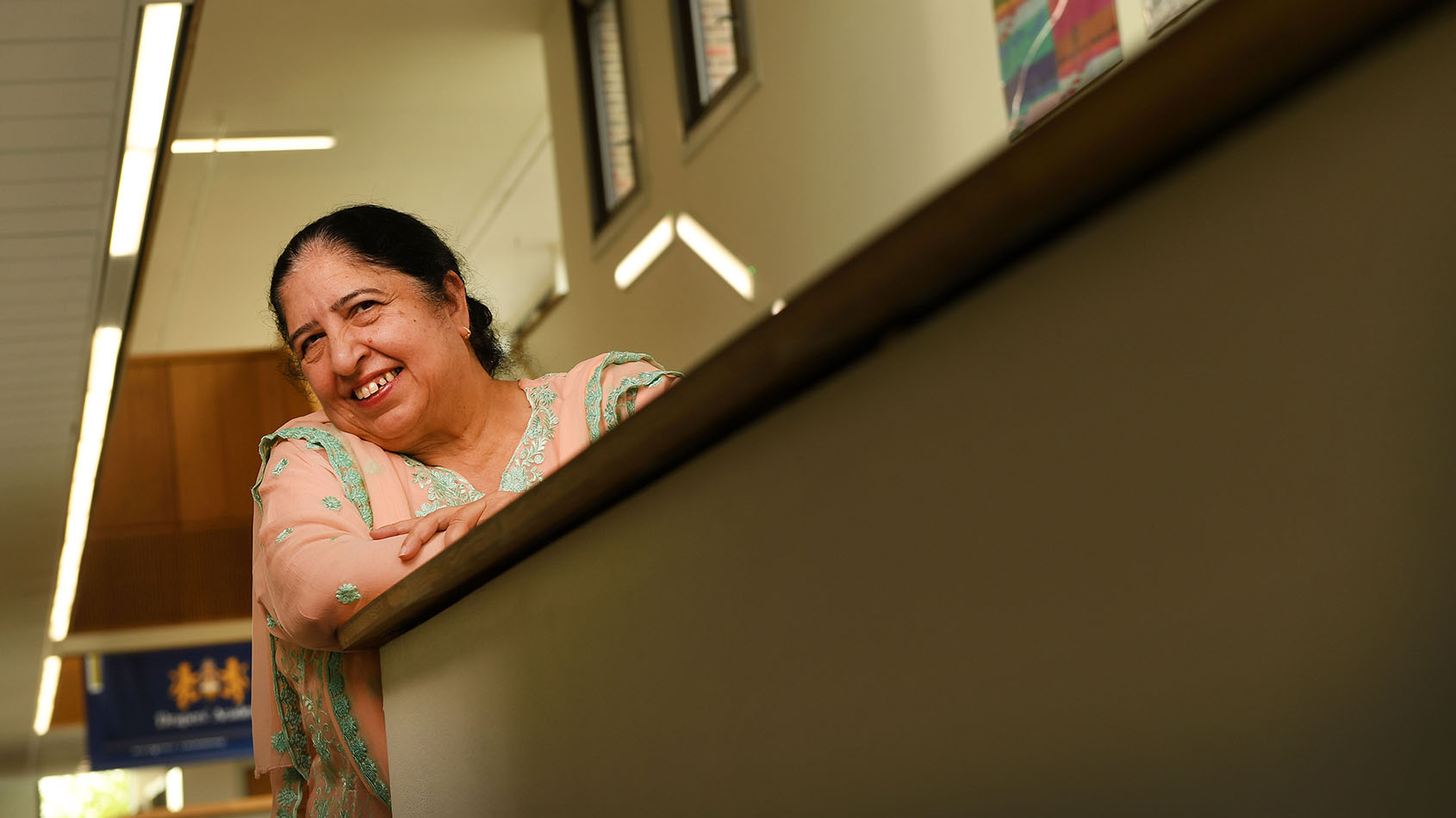 In her back pocket, she had an offer to study at Chelsea College of Teaching.
After a few weeks at the hospital, she discovered the line manager who had appointed her had himself contracted TB.
"That, again, put me off a bit. On that Friday at 3pm, I took all my stuff out of my locker and just said 'I'm going to go into teaching'."
Teaching may have been her a second choice, but "I'm so glad now I did it".
'At all levels, it was to do with expectations of teachers'
Nasir's first teaching job was at Connaught School for Girls in Leytonstone, where she had herself been a pupil just nine years earlier.
"I really thought I had found my niche," she recalls. She stayed for 15 years, rising through a series of promotions.
Then, in 1990, she moved to the school where she would make her name, becoming deputy head of Plashet. When the headship fell vacant two-and-a-half years later, she went for it.
"It was ethnically diverse, but it looked like an Asian school, and I thought 'a lot of the kids here can relate to me, and a lot of the parents and the community can relate to me, and I think I could have a good impact here as a headteacher'," she says.
Nasir told the interview panel that Plashet was not at that time a school that she would send her children to because she thought standards could be better.
"At all levels, it was to do with expectations of teachers and saying to them: 'If this is not OK for your own children, then it's not OK for the children here,'" she says.
When teachers questioned whether pupils were able to cope with the amount of homework, she started opening up the library until 5.30pm and facilities on Saturday to allow pupils to come in and work.
When parents said they would keep their daughters at home rather than see them do two weeks' work experience, she opened up opportunities for them to do work experience within the school.
And when she found out the school had a bad reputation locally, she gave her number to local shopkeepers to report any problems.
"Certainly by the time I left, I would be over the moon to have any of my children or grandchildren go to that school," she concludes.
Life after retirement
A turning point came when, at the age of 58, Nasir underwent heart surgery.
"That perhaps for me was an indicator that perhaps I should just rethink my priorities. Whenever you have a major health problem it does make you reflect. I recovered very quickly, but inside I had made a decision that at 60, I was going to stop."
She retired from headship on a high – record results for the school; Tes headteacher of the year – but after settling into retired life, she gradually realised that she "still had a lot of energy".
And it was the first of the voluntary roles she gradually accumulated – serving on the council of QMUL – that would lead her back into hands-on involvement in schools.
The university co-sponsors Drapers' Academy in Romford, East London, and its head told her of its need for a school improvement partner.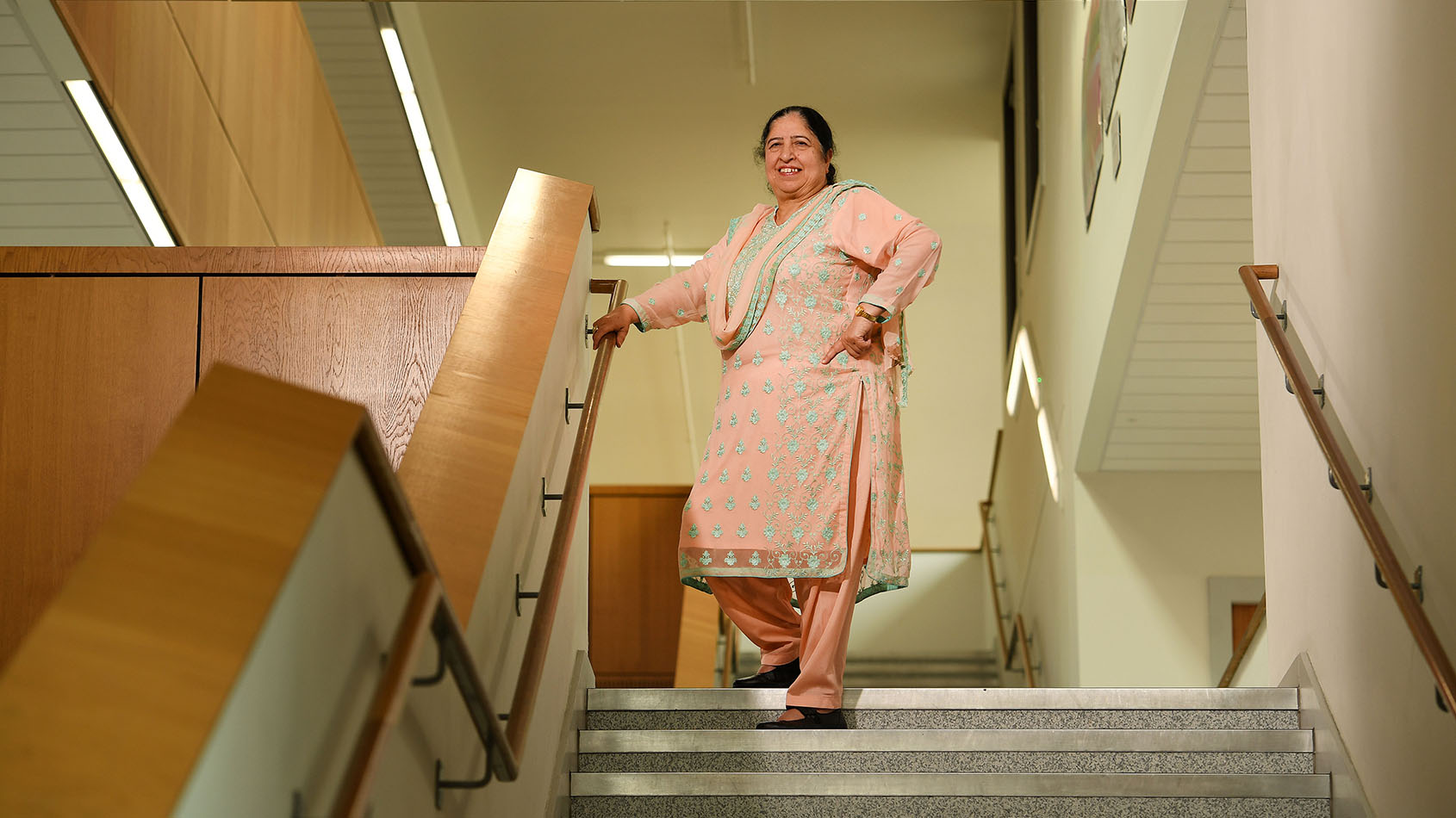 After an interview, she was appointed in a consultancy role for one day a month, and as the school developed Drapers' Multi-Academy Trust, she started to act as a mentor for each academy's principal for half a day a month.
Come December 2017, the regional schools commissioner "strongly recommended that they have a CEO", and Nasir was asked to do the role in an interim capacity for two days a week.
Last month, she was appointed to the role on a permanent basis.
'We have got something very special here'
The organisation she leads is tightly focused on Romford, and is made up of Drapers' Academy, two primaries and a junior and infant school. 
It is sponsored by QMUL and the Drapers' Company, one of the City of London's great livery companies, which traces its history back to the 13th century.
The academy trust is the enviable position of receiving an extra £300,000 a year from the Drapers' Company, which is used for what Nasir calls "key developments".
In a part of London where she says attendance is "really poor", £75,000 of this is used to appoint attendance officers. It was also used to introduce the Read Write Inc literacy programme, and provide speech therapy and psychology for pupils.
At a time when smaller MATs are being encouraged to combine forces to create bigger organisations, Drapers' has in recent months investigated whether to merge with another trust.
"We have come to the conclusion that we have got something very special here, and we want to retain what we have got here," Nasir says. "I was going to step down, but I said I will commit to taking you into the next stage."
So the aim now is first to get all its schools to 'good' – which Nasir is optimistic about – and then seeing if any local schools, particularly primaries, want to join, with the CEO citing back-office support, the extra money from its sponsors and the expertise of its principals as key benefits.
"We are going for a model where all the schools are growing in their own way, with their own ethos. There will be certain things that will be common, like certain policies, but we are not going for a replication model."
Seven years after retiring, Bushra Nasir is contributing more to education than she could ever have imagined.
CV: Bushra Nasir
Education:
1960-1962: Church Mead School, Leyton
1962-1965: Connaught School for Girls, Leytonstone
1965-1970: Leyton County High Grammar School for Girls, Leytonstone
1970-1973: Queen Mary University of London, 2:1 BSc Honours in Biology
Career:
1974-1990: Connaught School for Girls, Leytonstone (science teacher, deputy head of science, head of science, senior teacher)
1990-1993: Plashet School for Girls, Newham, deputy headteacher
1993-2012: Plashet School for Girls, Newham, headteacher
2018-2019: Interim part-time CEO, Drapers' MAT
2019-onwards: Permanent part-time CEO, Drapers' MAT
Voluntary roles:
2013-onwards: Council member, Queen Mary University
2014-onwards: Chair of education panel of the Migration Museum project
2014-onwards: Education panel member and advisory member of Mosaic (now part of the Prince's Trust)
2019-onwards: Trustee of the Naz Legacy Foundation
Honorary roles:
2015-onwards: Deputy lord lieutenant of Greater London