The gear change from primary to secondary school remains of the biggest and most glaring of my life.
I went to primary school in Stockport in the Seventies, and it was the kind of school that people move their families closer to get in to. It was Tithe Barn School and all my memories of it are very sun-drenched. I was encouraged and inspired by teachers, and it was a curious school because academic success came with a real kudos. The bright kids, the ones who did really well academically were really celebrated, so I thrived actually.
And then at I went to an all-boys comprehensive, Stockport School, which had been a grammar school. In its architecture and feeling, the grammar school feeling really lingered. The teachers went around in black gowns, and it was definitely a school where boys wear blazers and lined up outside of classrooms. I would say it combined worth of both: it didn't have girls – and girls are great – and it didn't have high budgets and extreme expense. It was quite a violent place. I was really unhappy there [until] I got to Year 10 and 11, when I kind of discovered music more seriously, and the capacity that knowing stuff about music is a really cool thing to have about you.
I went to sixth form there, it was quite small and I was taught by Mr Sidley for general studies. James Sidley was a man unlike any teacher I'd ever had before.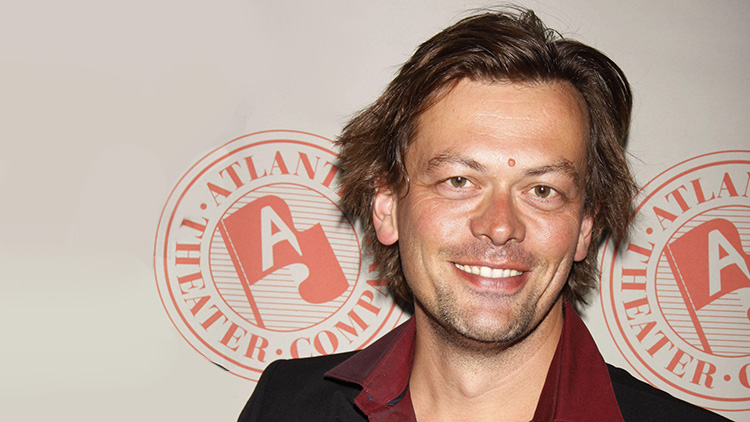 If I were to choose one teacher throughout school – and don't forget I was a school teacher myself – who I've been inspired by, who I would give credit to me being a writer, it would be James Sidley.
General studies was on a Thursday morning at 8.50. Most students didn't bother going. So every morning for a year it would be me and James Sidley in his office. He was the first man [I knew] who had a cafetiere – I'd never seen coffee, proper coffee, I'd only ever seen Nescafe. And I thought, "Jesus Christ, this is incredibly exotic".
He treated me like an intellectual equal and he would dismiss my ideas if they weren't rigorous. He'd push me, really push me and the two of us would sit talking for an hour and half every Thursday about politics, about geography, about economics, about science, about religion, about atheism.
He blew my fucking mind. I kind of didn't tell too many people about it because it became such a special thing for me and I didn't want anyone else to join in.
He was the first person who, when I told them I wanted to be a writer, rather than going that's nice, or don't be ridiculous, don't kid yourself, lads from Stockport don't turn into writers, he said, right if you want to be a writer this is what you've got to do. And he gave me a reading list every week, he got me to do writing exercises every week. He read my work seriously and told me when it wasn't good enough and when it was.
In 2001, when my play Port was produced at the Royal Exchange in Manchester, I got back in touch with him and said, "Look, you made me a writer". It was 15 years later and I had a professional production in the biggest theatre in Manchester.
I managed to get his address from the school. He had actually retired and went into politics and ran under Neil Kinnock's Labour Party leadership in the general election in 1992.
Jesus, I'd love to talk to him now. I could talk to him for hours about Brexit and Trump.
He came to see Port and he took me for lunch and every time I went back to Manchester he would take me for lunch in the same fish restaurant in Albert Square, and it would be the same thing. He would talk at me and I'd listen to him. He became very worried about the war; he was very worried about the future of the world. He was a geography teacher fundamentally and he was very, very worried about ecological catastrophe and the population crisis. We stayed in touch and I still have the lengthy series of emails he sent me. I still read them occasionally.
I got a text message from him when I was on holiday in France which said that the doctors had told him that the cancer had become secondary. I didn't even know he had cancer. He said the doctors had told him he had two months and he was glad that he wouldn't be around to see what's happening in the world in the coming years, and that he'd have great fun planning his funeral. I was heartbroken I wasn't able to go to his funeral.
As I talk about him now I find myself welling up a bit. I wouldn't have done it without him. And I worry that he's right about everything. But if there's anything that will save the world from the catastrophes that he predicted, it's teachers like him.
The Curious Incident of the Dog in the Night-Time runs at the Piccadilly Theatre until 27 April
---
CV
Born: Manchester, 1971
Education: Tithe Barn School, Stockport School, Stockport 
Career: Simon Stephens is an English playwright. His most popular works include Punk Rock, Heisenberg and The Curious Incident of the Dog in the Night-Time.