When it comes to planning your retirement, how early is too early?
The organised out there will have had plans in place before the ink was dry on the teaching certificate. The less organised won't have yet given it a second thought. Whichever camp you find yourself in, I'm sure over the past year the idea of being able to relax away from the school campus has felt especially appealing. 
According to a survey of more than 5,000 teachers across England in April by special financial services provider Wesleyan Assurance Society, more than a third (35 per cent) have said they were less satisfied with their jobs now, compared with before the UK first entered lockdown in March 2020. It's a despondency that has led many to consider how soon they could either reduce their workload or bring forward their retirement. Having a solid understanding of pensions plans and outgoings is a critical part of that. 
Unfortunately, though, it looks like there's a major knowledge gap when it comes to planning for retirement. According to the same survey, 30 per cent of teachers in England admit that they aren't confident at all that they're financially prepared for retirement. 
Teacher pensions: Planning for retirement
It's perfectly understandable, says Simon Rake, head of division and segment lead for teachers at Wesleyan. "A lot of teachers find themselves spending lots of time on their role, and their classes, and invariably spend very little time on themselves. But just a couple of hours in a year to consider, 'What are my plans? Who do I need to consider? And where do I want to be going forward?' is a great use of your time."  
Because though pensions might look like a collection of impenetrable rules and regulations with little room for manoeuvre or to tailor around your own needs, a number of changes in recent years mean that there's increasing flexibility for teachers to make decisions that suit them, and maximise their retirement.  
From 2015, for example, new pensions freedoms came into force in the UK, which gave all retirees greater choice as to what to do with their final pension pot.  
You're no longer required to opt for an annuity – an investment that guarantees regular payments over a defined period of time – with far greater flexibility over how to best carve up that final tally.  
But to leverage this choice – and others – the critical thing is to think about retirement as early as possible, advises Rake. "The earlier you look at it, the more you can influence both how much you get when you retire, and also when you can retire."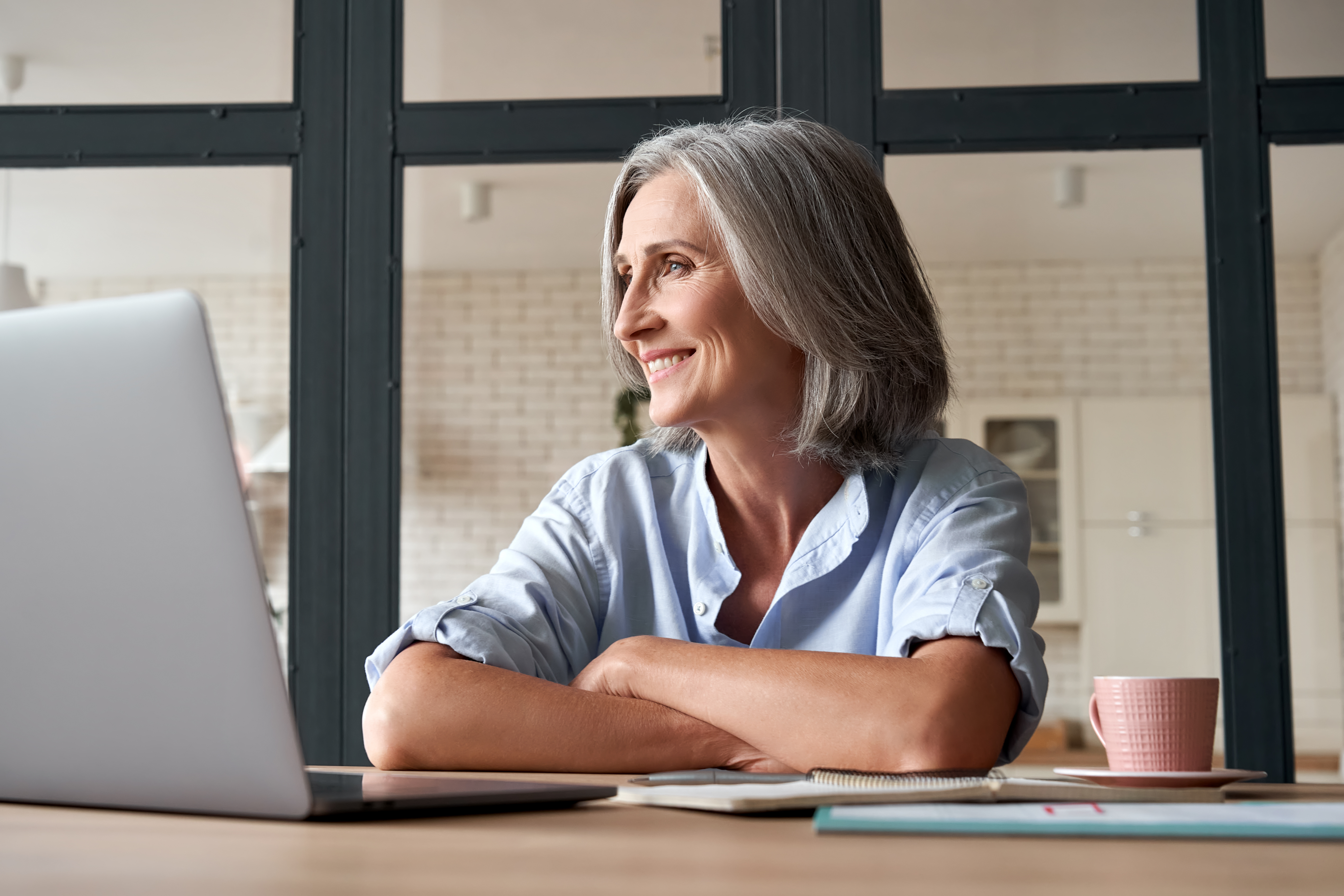 When you do, there are a few options you could consider: 
Accessing pension benefits earlier: though the age at which you're eligible for a state pension is fixed, you can currently access other pension benefits – such as your Teacher's Pension – from 55.  

Boosting your pension pot: you can choose to pay extra into your pension scheme to bolster what's there, or mitigate any financial penalties of accessing it early. 

Planning a phased retirement: in recent years, the idea of a cliff-edge retirement has really lost its appeal, points out Rake, with many regarding it as more of a transition instead. For teachers that could mean accessing part of their pension pot while continuing to work reduced hours in the classroom.  

Combining pensions: many teachers may have had previous or secondary careers with their own separate pension scheme. These can be accessed early to supplement income while you continue to work as a teacher.  

For Mandy Bearne, who was in her first year as acting headteacher at Brookvale Groby Learning Campus in Leicestershire when the pandemic struck, seeking specialist advice on her options for retirement was invaluable.  
Not only did a financial adviser point out the implications of the higher salary in her new role, "he also helped me to see the value in investing my lump sum in diverse ways", she says. And this left her to focus on managing a school grappling with sudden closures, overnight shifts to online learning and all the stressful fallout of a global pandemic.  
Planning ahead, regardless of where a teacher currently is in their career, is advice echoed by Mary Bousted, joint general secretary at the NEU teaching union, too.  
"Teachers should always have an eye on their financial future, even with the benefit of membership of the Teachers' Pension Scheme (TPS)," she says.  
"Their pension contributions are helping to secure their retirement, so we urge teachers not to opt out of the TPS.  Every teacher should sign up with the TPS' My Pension Online service and monitor their pension as closely as their bank account." 
By signing up to the TPS service, teachers can access a wide range of resources, such as pension calculators and guides to help them ensure they've got enough in the pot to cover all their likely outgoings – and find ways to supplement that if not.  
Financial services specialists like Wesleyan work alongside educational bodies like teachers' union the NASUWT to host free seminars and webinars covering all the latest issues affecting pensions, from retirement planning to how to invest.  
Whichever is your preferred way of planning for retirement, "the key thing is to be in an informed position," says Rake. It doesn't have to take long – just a few hours per year – to really understand and make the most of the options out there. Then "when going to work next week feels like a mountain to climb, you can know at least that, when it comes to retirement, you have your all your ducks in a row".
Megan Tatum is a freelance journalist
Everyone has their own aspirations and priorities for retirement. With so much that goes into planning, it can be daunting to know how to organise and make the most of your income, investments and tax allowances so that they work hard for you in meeting your retirement goals. For more information on how to get professional advice on retirement planning, visit 

Lets Talk About Your Retirement Plans (wesleyan.co.uk)

.