Robots in school.
It's a sentence that might conjure up images of RoboCops patrolling corridors or TeachBot 3000s delivering lessons.
The reality, though, is far more nuanced and interesting: robots of different types, sizes and capabilities being used to help children grapple with all kinds of different educational issues – from coding and digital skills, to art, the future of work and ethics.
That's the idea at Institut auf dem Rosenberg in St Gallen, Switzerland, at least, as headmaster Bernhard Gademann explains.
"In order to make school relevant for today we have to make sure we have the world of today inside the classroom – and one way we can do that is with technology and robotics.
"So we have been investing in robots for some time – starting with more basic kits and moving up to more advanced and even industrial-grade robots, such as one from ABB [pictured above]."
Engaging all ages
Even more recently, the school took delivery of a new Spot robot from Boston Dynamics that will be there for students to start to experiment with on their return for the new term (pictured below).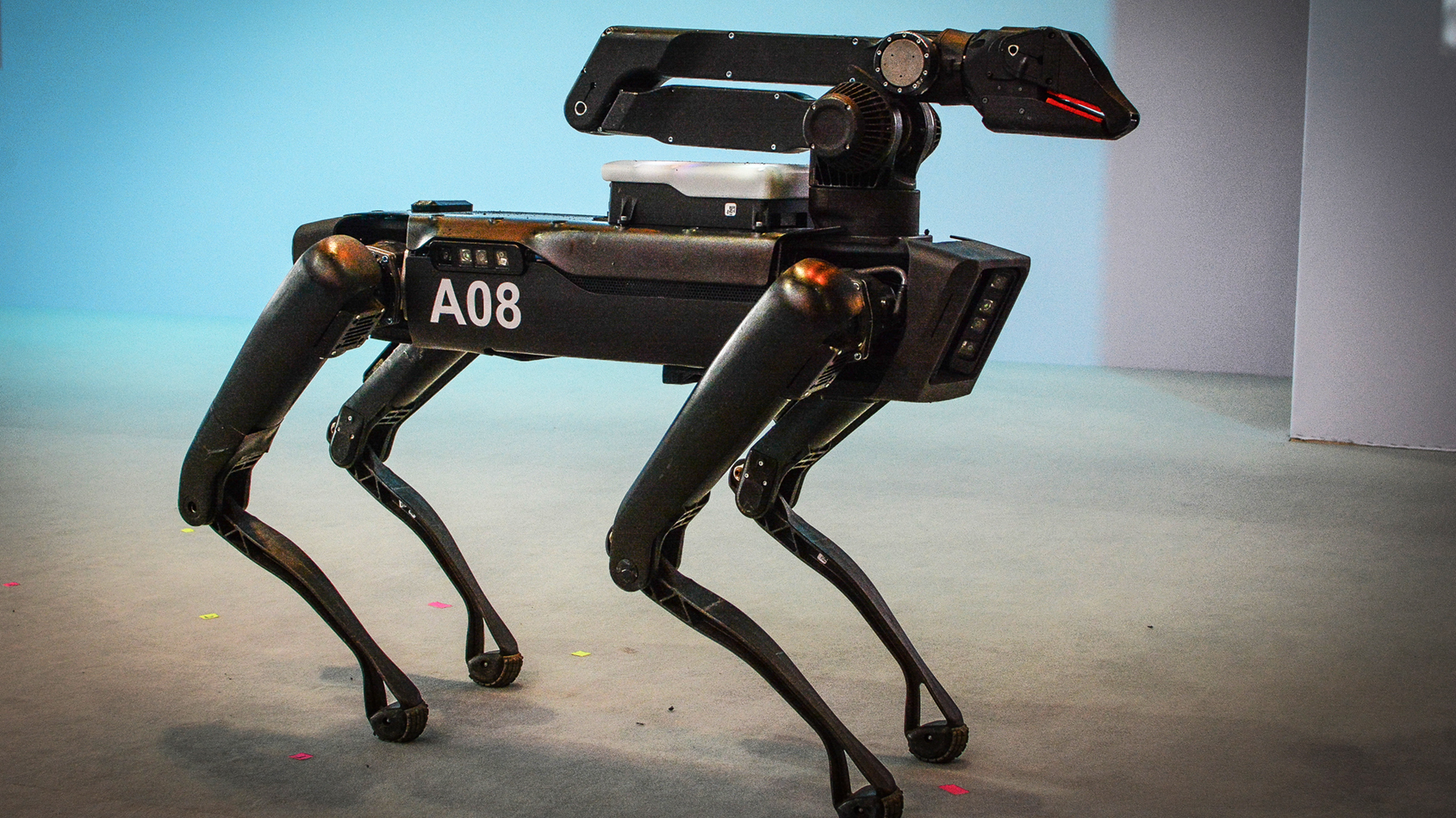 In fact, it's so new it's not even been assembled yet – a task for staff and teachers to engage in soon though, no doubt.
And the hands-on element is very much at the core of why the school is investing in robots: "We want to make learning relevant to the modern world, not some abstract idea, so we say to the children: 'Why don't you get your hands dirty?' and use what we are talking about."
This ethos starts from early years classes, with young learners offered the opportunity to engage with the robots – "primary students often associate emotions with the robots, talking to them as if they are people, which is really interesting to observe," says Gademann – through to secondary-aged students.
"As they move through the school, we start to get the children working on coding and writing software. For example, we had one student write some code for the YuMi collaborative robot by ABB – affectionately named Rosie in the school –  to perform a card trick. This was then shown to an audience of primary children," adds Gademann.
The same robot was also used to welcome back alumni to a recent reunion event to showcase the new developments at the school in this area.
A growing collection
As mentioned, the next major development in this area is the Spot robot – with the school almost acting as a test bed for what the robot can do.
"We are actually the first educational institution in Switzerland to get the Spot robot and we will help the company understand the sort of uses cases it can help with," Gademann says.
For example, one plan is for the students to work to use the robot to act as a "monitor" for the new Rosenberg Future Park – itself a hotbed of robotics such as in its Rosenberg Climate Garden that uses automated watering systems, temperature regulation and energy use (see below).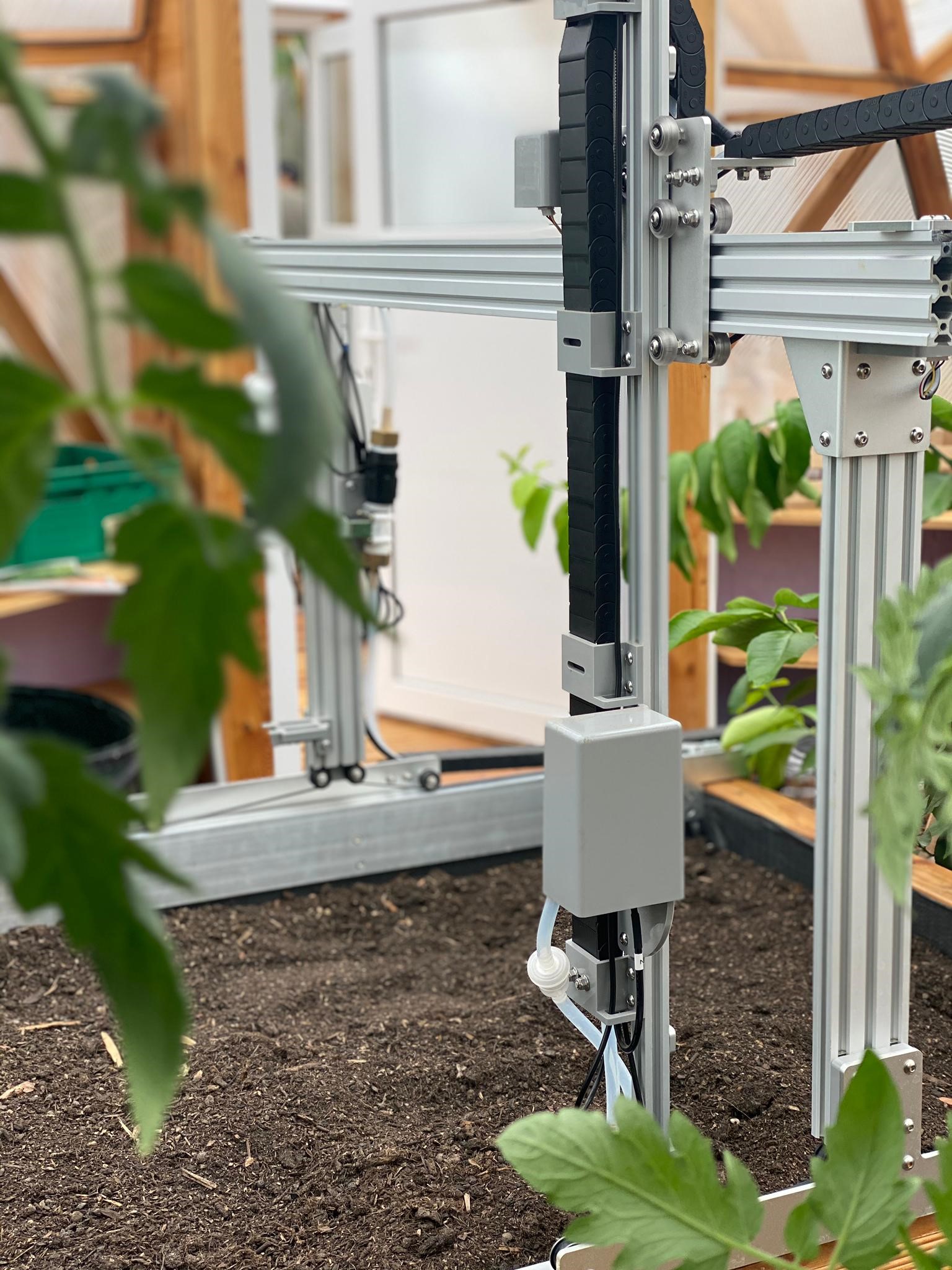 "We want to get the [Spot] robot to be able to be linked to these systems so it can be notified if there are any issues and then it will actively walk to the garden and report on the situation to students' phones, perhaps sending picture as well."
No doubt the children arriving back at school this term will be eager to start to engage with the new robot on campus.
Learning on the job
However, for the staff, it may seem as yet another new and somewhat unknowable thing has arrived that they have to grapple with – all while getting on with their core teaching.
Gademann admits it can be a learning curve for staff to continually adapt to these new sorts of devices, but he says this is a vital part of the culture of the school.
"Our teachers are highly motivated and interested in discovering new things and that can be a lot of work, but it's about considering how they can use new things, like robots, to enhance their subjects.
"This also includes heads of departments in all subjects – such as art, ethics and business – who work to consider how they can use this [in their subject teaching] and how it will impact students."
What's more, he says, it is often the case that in learning how to use the robots, the pupils themselves become the ones explaining it to the teacher – which is no bad thing.
"This generation of students is often very good with technology so often they are collaborating with the teacher to say 'you can do this' – and that requires the teachers to be able to step back and be willing to say 'how did you do that?' and have the confidence to show they don't know something."
An appreciation of the future
Of course, though, not every student will take so readily to the world of robotics or become adept at coding, which could make the undoubted financial outlay such high-end devices require seem a low return on investment.
But that's not the core purpose of the robots. Of course, on one level the hope is they may kindle in children an excitement in the skills around robotics and technology that might inspire them into a diverse and exciting career.
However, more fundamentally, Gademann says the idea is to ensure that the next generation is wise to the potential of how new technologies will affect the world, whatever they do.
"For me, the most important thing about using modern technology in the classroom is not the idea that everyone has to end up working in that industry…but everyone needs to understand the potential for this technology and how it could impact on what they go on to do."
Of course, it helps if you can access the latest and greatest kit to do this – something other schools may see as beyond them.
But Gademann is adamant that schools of all types can do this by thinking creatively and offering the chance for students to engage in new types of learning, noting that there are plenty of lower-cost robotic devices schools can use, such as the Raspberry Pi or Lego Mindstorms, which it also has in its line-up.
"It's about providing the opportunity," he adds.
Dan Worth is senior editor at Tes