On Sarah Hewitt-Clarkson's desk – sitting among gifts and hundreds of letters of praise for her leadership and her school, is a pair of gloves.
They are there to deal with post addressed to her that "looks like it might be problematic", she explains. "We have to open those with gloves because they might become evidence."
The desktop in her office at Anderton Park Primary in Birmingham is emblematic of the year the school has had.
Threats and aggressive protests against teaching about LGBT+ diversity have cast an unpleasant shadow. But Hewitt-Clarkson is keen to stress that the nasty answerphone messages and abuse in the post have been easily outweighed by the praise the primary has received. 
And her ability to keep focusing on the positives while leading her school through the most adverse of experiences shines through.
---
Watch: The teachers standing firm against LGBT+ protests
Banned: Judge bans protests outside Anderton Park Primary
Headteacher: DfE is 'making protests worse'
---
"Everybody who walks through these doors says the same thing – that there is something magical about Anderton Park," Hewitt-Clarkson says.
"There is a feeling of happiness. We talk about our ethos and values. You can feel them. They are tangible. Our values are our relationships, determination and the ability to sparkle."
Hewitt-Clarkson speaks with pride and emotion about her school, its staff and its pupils.
"I can't think of a better place to be. I think that it is why it has been so extra sad what has been imposed upon us for the past nine months."
Tes person of the year
The Birmingham headteacher has been chosen as Tes person of the year for the way she has led her school during an extraordinary 2019, in the process becoming a leading voice in promoting the importance of equality in schools.
Tes visits Anderton Park Primary on a pretty dismal winter's day. But the school is a hive of warmth and activity. It looks and sounds like any primary school might – going about its business as the end of term approaches. But for much of the past year, things here have been very different.
In March, Anderton Park became the focal point of heated and long-running protests against teaching primary pupils about LGBT+ identities. Sat at her desk, Hewitt-Clarkson is just metres from the spot where protestors would denounce the school for up to an hour each day for the best part of nine weeks.
"Was it audible? It was horrific," she says. "It was just outside here on the pavement. It was just so loud the whole school could hear it.
"It was anything from 30 minutes to an hour long and it was every single day. I think there were two days where they did not do it in nine weeks."
The school was one of two high-profile cases in the city of protests against teaching about LGBT+ issues, with Parkfield Community School also targeted by those who objected to its No Outsiders programme.
'We talked to parents'
The protests at Anderton Park happened despite the school attempting to reassure the local community about its teaching.
"We don't do the No Outsiders programme," says Hewitt-Clarkson. "We weave in the language of equality into what we do. We don't have a scheme for any aspect of equality but it's a massive part of our ethos and we talked to parents about this when [their children] start school.
"We have weekly certificates for kids who challenge stereotypes and promote equality. We have done for years."
For Hewitt-Clarkson, nothing about what the school did had changed and yet it found itself at the forefront of a national debate about what children should be taught in schools.
The protests were largely from members of the Muslim community who objected to the way they said the primary was teaching children about LGBT+ issues. Christian campaigners also protested against the school.
Hewitt-Clarkson acknowledges that some parents had voiced concerns about the government's plans for compulsory relationship education before the protests began.
"We were a very open school and we spoke to parents about their concerns," she says. "They would say, 'We have heard you are going to be teaching children how to have sex.' And we could assure them that we absolutely weren't. There were some genuine questions and some genuine concerns [about the government's national plans].
"But we had one very aggressive meeting with someone who said they would protest if we didn't obey them and do what we were being told. After that, everything changed."
Angry demonstrations
Weeks of angry demonstrations escalated until, at one stage, more than 200 hundred people were gathered outside the gates. The school decided to close early at the end of term and to take legal action to move the protests away from its premises. 
"We were at the limit of what staff could take," Hewitt-Clarkson says.
It is obvious in the way she speaks that these events have taken a heavy toll on her and the school. But it is a testament to her strength and character that only when she is asked about the impact on her staff and pupils does her voice break slightly.
"We're a school," she says. "We have to educate children. Children have to be safe. Staff have to be safe. I have a duty to my staff. So, mostly, myself and my deputy head Claire Evans tried to absorb the hideous stuff.
"But, of course, we can't absorb the sound, the noise and the screaming, so we had on-site counselling. Lots of people accessed it – the situation was pretty awful.
"We decided we wouldn't talk to the children about it every day but if they talked about it we would talk about it. And I remember a little lad asking me as he was eating his sandwiches, 'Why do they want you to go Mrs Hewitt-Clarkson? They keep saying you have to go.'
"And, you know, it's tough. But I said, 'Well, sometimes grown-ups have little disagreements and sometimes [they] get cross but we'll find a way through. Don't worry.'"
When asked if her resolved ever wavered or if she ever thought about making some kind of concession to try to end the protests, the head follows up an initial "No" with a silence long enough to make you almost regret asking the question.
"Because how could I end it?" she finally adds. "By saying 'OK, I will never ever say again that some people have two mummies'?
"I can't do that. I simply cannot do that. I am a public servant and some people do have two mummies and under the Equality Act that is as equal as some people who have a mummy and a daddy."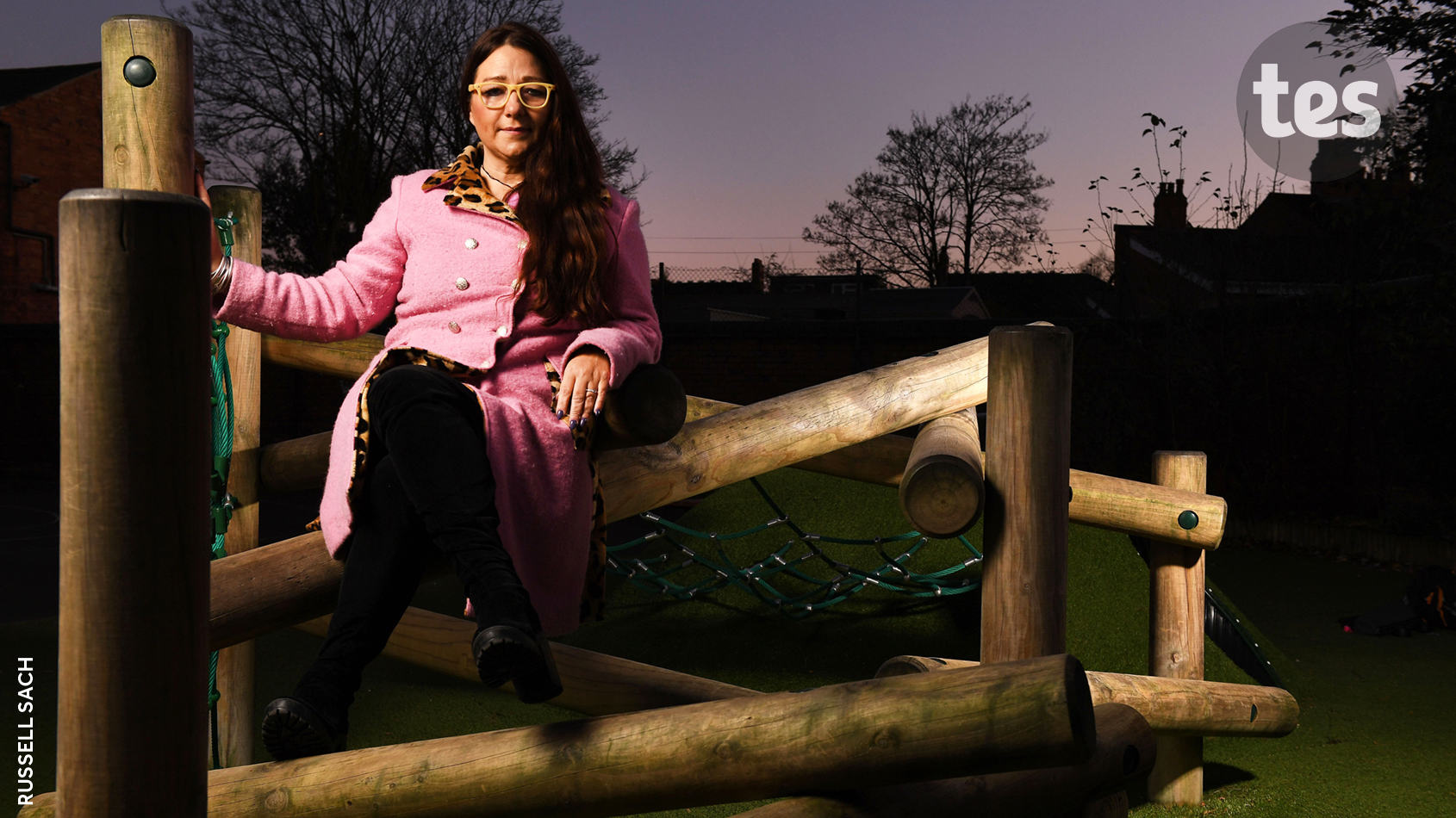 Hewitt-Clarkson insists she was not being strong. There was simply nothing for the school to back down over. It was not trialling something controversial or doing anything new. It was following its ethos and the law by teaching children that LGBT+ families exist.
With the help of Birmingham City Council's legal team, the school secured an injunction stopping the protests outside its premises. And after three successful court hearings – most recently at the High Court last month – an exclusion zone remains permanently in place.
Not a victory to celebrate
In the summer term, after the zone was imposed, the protests continued four streets away, out of sight but still audible. For Hewitt-Clarkson, the court cases are not really a victory to celebrate.
That the protests happened at all, she says, was "crushing not just for the school, not just the staff and pupils, but for Birmingham and for the nation".
Hewitt-Clarkson speaks as a proud Brummie. She was born and grew up in the city and has always taught in the West Midlands. Her father was also a headteacher in the region and her two daughters go to school in Birmingham.
"I went straight from school to university to teacher training and into a job," she says. "I am too old for a gap year to have been around. I suppose teaching was in my blood but I don't know whether I really believe in that."
She says she did consider being a probation officer. She studied philosophy at university and loves thinking about things. But after she graduated, she decided to become a teacher.
After working in several schools in Dudley, she came to Anderton Park – her first time teaching in her home city.
"My first job was a teacher at Quarry Bank Primary School in Dudley and I loved it and I still love it – especially being a headteacher," she says. 
"It's not a cliché to say it's the best job in the world. I am passionate about education and about trying to iron out inequalities."
Throughout her career, she has taught in schools serving disadvantaged communities.
"I have always worked in primary and nearly always in challenging schools," she says. "I worked in one school for a year that was more kind of leafy suburb. Lovely kids, lovely families but I was quickly back working in more challenging schools. I can't really put into words why that is."
Hewitt-Clarkson is clearly at home in Anderton Park.
"I have been here for 13 years. I absolutely love this school," she says. "I came as deputy when it was in special measures and we have grown so much in that time."
When she talks about the school's ethos of encouraging children to sparkle, it is clear that this is not an abstract idea or a cuddly phrase. She means it.
"We want kids to ask questions, to be inquisitive about the next thing," she says. "We don't want passive learners here. We live and breathe things and I can't think of a better place to be."
Huge ovation
Hewitt-Clarkson's leadership during this year's protests has won her praise from across the sector and massive support at this year's NAHT headteachers' union conference, which took place while the demonstrations were in full swing.
She received a huge ovation from her peers at the NAHT after speaking about the ordeal and putting forward a motion with her deputy head calling for schools to receive more robust support in upholding their duty to promote equality.
"The reaction we got was quite overwhelming actually," she says. "But every head, every school leader that spoke to us had experienced something similar. They might not have had protests but they had had a complaint or a letter. They could feel the tension around this.
"It wasn't a pitying round of applause it was: thank God somebody is saying 'No, this is not acceptable'."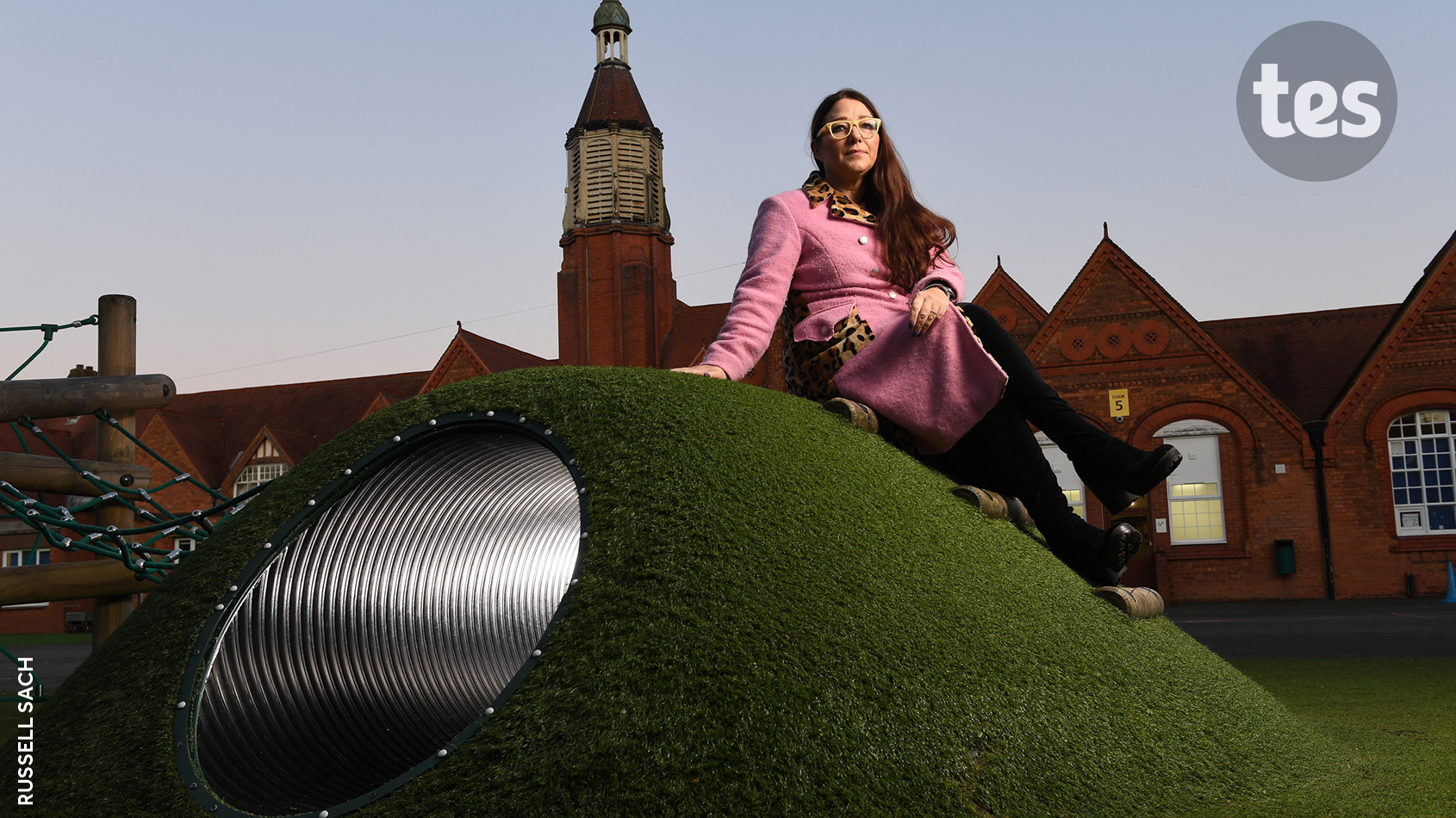 At the same conference, then education secretary Damian Hinds said no pupils should have to walk past a protest on the way to school.
"He sounded very stoical about it," says Hewitt-Clarkson. "But it is all very well saying they shouldn't have to walk by a protest – the problem is that, at our school, it was happening, so what exactly are we going to do about it?"
For a time it appeared that nobody had an answer until the school sought to establish an exclusion zone.
Psychological harm
Hewitt-Clarkson is keen to say that she supports anyone's right to protest. However, she hopes that the zone at Anderton Park will not only cover the streets around her school but also deter any future protests of this type outside other schools.
"The idea of a protest is to disturb someone but I think the reason that we won in court three times is that these protests had crossed a line and were causing psychological harm."
She also hopes what happened at Anderton Park will help the country to recognise the importance of equality and of an LGBT-inclusive education.
"I remember at the beginning of this whole debacle saying to friends, 'This is going to be horrific'. But I have to believe in the light at the end of the tunnel and the light has to be that equality in education has to be strengthened at the end of it. So, whatever this process is going to be, I have to hold on to that – otherwise, I would go mad.
"Has that happened I would hope so. I wish I could say without a doubt that this is definitely true.
"People have said, 'I am glad it happened to you because you are so strong and you are this and you are that'. And, in a strange kind of way, perhaps I am glad it was us. But it has been horrific.
"I would much rather not have lived it. For everyone – the children, the staff the families, for Birmingham – I wish it hadn't happened.
"I suppose, in a way, I am supremely proud of this school and everyone in it for how we dealt with it, the outcome of the court case and our part in that. But it has come at a cost."
---
CV: Sarah Hewitt-Clarkson
Educated at King Edward VI Handsworth School, a state girls' grammar school.
Read philosophy at Swansea University.
Took her PGCE at Newman College of Higher Education in Birmingham.

Began her teaching career at Quarry Bank Primary School in Dudley before teaching in five other schools in the town.

Joined Anderton Park Primary as deputy head. 

Became headteacher at Anderton Park.