Entering the international recruitment market is a process filled with uncertainty for schools.
Your new member of staff could be based on the other side of the globe and may have never set foot in your region before. With increased competition and high turnover, making sure you get the right staff has never been so important.
Getting international teacher recruitment right
So how do you know you're putting your eggs in the right basket when you appoint?
Join Ian Thurston, head of secondary at Dar al Marefa School in Dubai, as he unpicks the process of both recruiting and onboarding international staff.
Working in one of the most competitive regions in the world, Ian shares his experience in putting the best candidates in the classroom in this webinar recording.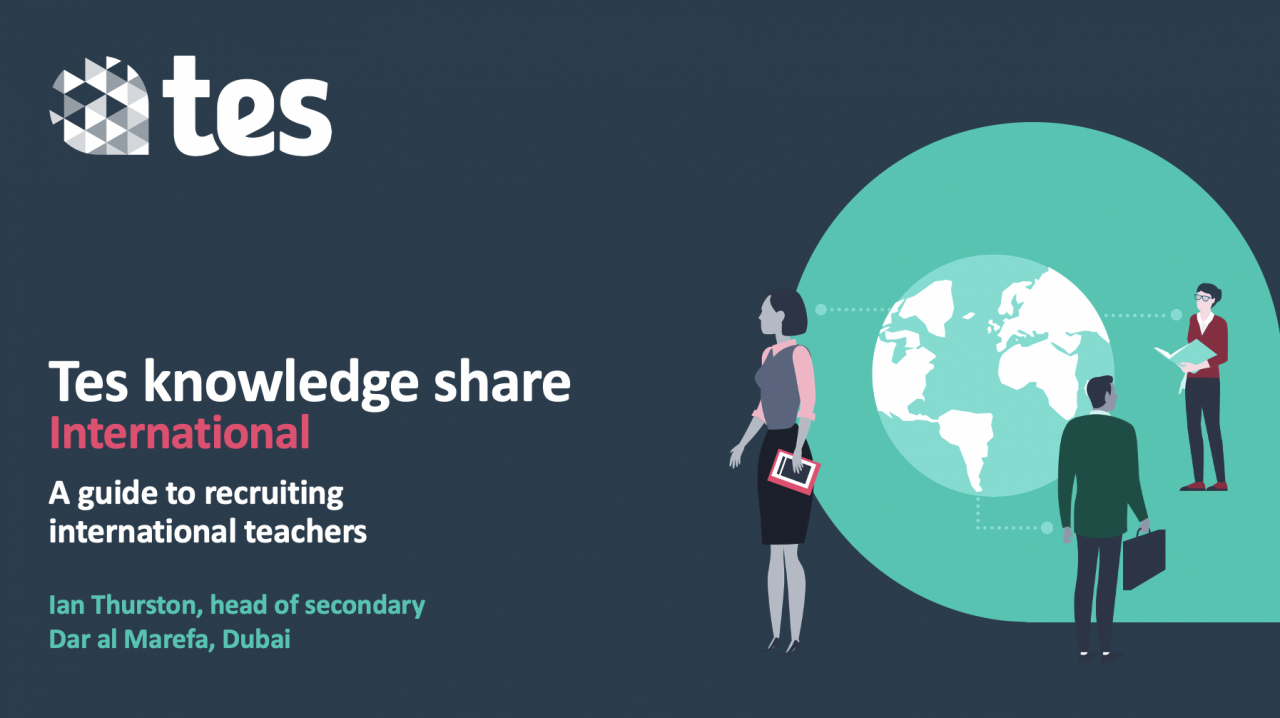 This webinar was part of the Tes Knowledge Share series. For more international education webinars, visit our webinar recordings page.