Over a third of children in England are leaving primary school overweight or obese, and when I discovered that Birmingham pupils are struggling more than most – more than a quarter of 10- and 11-year-olds in the area were classified as obese or severely obese – my colleagues and I wanted to do something about it.
We decided to review the day-to-day running of the school – Dorrington Academy in Perry Barr, Birmingham – and the entire curriculum in order to maximise the health of our 693 children. We were determined to help them to avoid the health risks associated with being very overweight, which include diabetes, heart disease and certain cancers.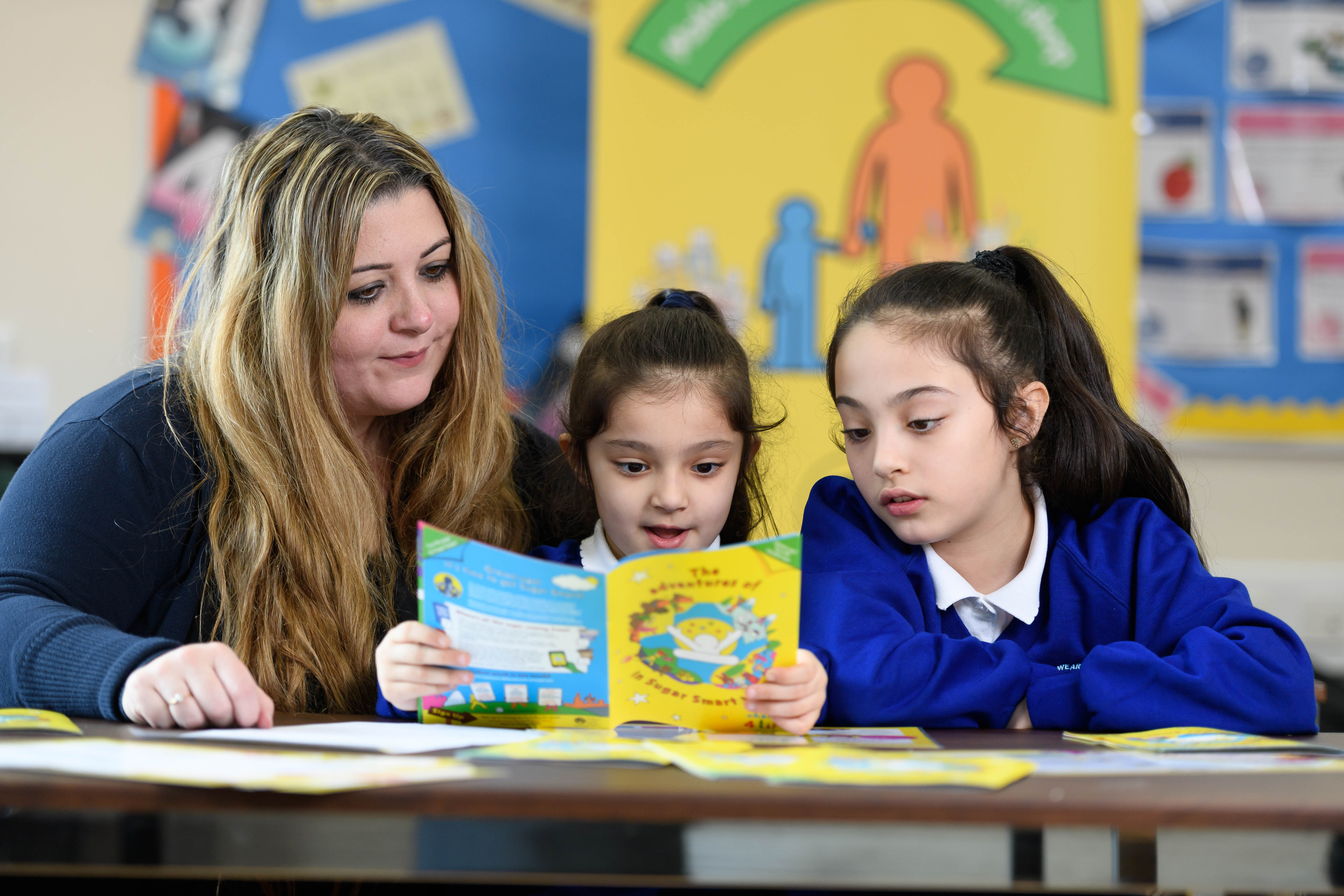 We knew it would be essential to involve families in this process; the more that parents are actively engaged in school life, the more likely they are to participate and play an active role in supporting their child's health, wellbeing, happiness and overall academic success. Our school motto is "Together we are stronger" and we keep this at the heart of everything we do – we have even been praised by Ofsted for creating such a community-driven environment.
We are proactive in embracing our diversity; the proportion of pupils from minority ethnic groups and those who speak English as an additional language are well above average. Less than 7 per cent of our pupils are white British and we cater for 39 spoken languages other than English. We often host cultural and food celebration fusion events that bring our 42 ethnicities together, and we have found that building community relations and understanding is an important first step in involving families in their children's wellbeing.  This is particularly important given that the prevalence of obesity tends to be higher in black and minority ethnic (BAME) children.
Jump-starting health
In February 2019, we ran a Fun and Fitness Week. Pupils and their families had the chance to try out exercise activities they might not ordinarily be able to access– such as mini-trampolines, clubbercise (a dance-class in the dark with glow sticks) and anti-gravity yoga – thanks to partnerships with local providers. For our teachers, it provided a chance to showcase skills beyond those they might be known for. One of our teaching assistants taught the whole academy a Zumba dance, while one of our Year 2 teachers put on a ju-jitsu kata workshop for the children. We also took this as an opportunity to engage parents in discussions around healthy eating and ways to reduce their children's sugar intake.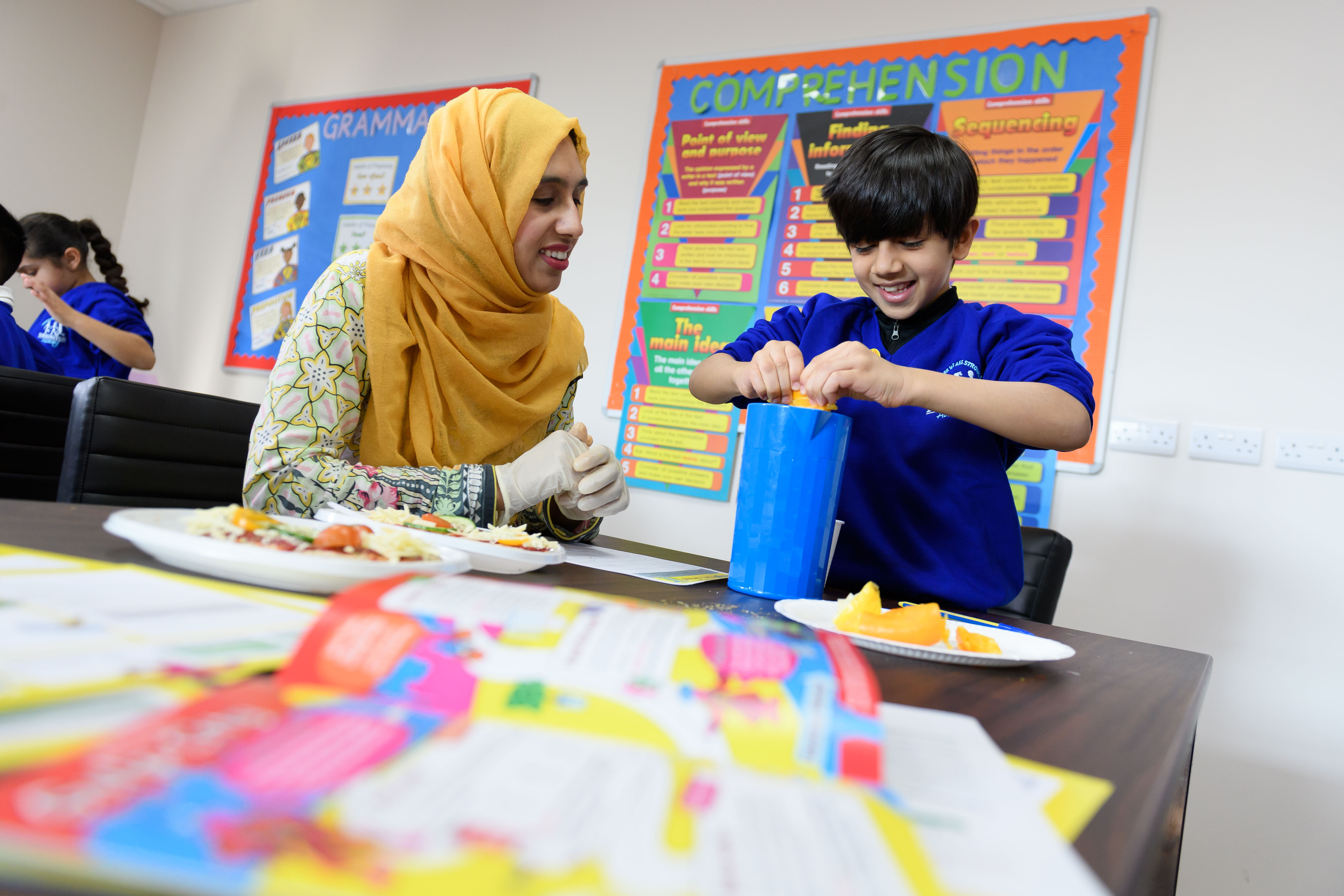 We twinned the theme of exercise with work on nutrition: knowing what to eat, what foods contain, what comprises a healthy meal and how to make healthier choices. The children made pizza pitta faces using a Change4Life recipe, which parents were then invited to sample. Our pupils were also invited to take part in a sugar swap workshop, which I ran using the Change4Life Food Scanner app (which handily tells you how much sugar, saturated fat and salt is in your food and drink). We have had great feedback, with pupils eager to tell us about their swaps from chocolate, puddings, sweets, cakes and pastries to healthier options such as malt loaf, sugar-free jellies, lower-sugar custards and rice puddings.
Since 2012, we have also run a Play Leaders scheme, which is designed to encourage less active children to take part in physical activity by playing simple games at lunch and break times. The leaders organise the games and demonstrate what is involved, then, in time, the participants are trained to become leaders themselves, thus continuing to be active. The biggest positive is seeing pupils' confidence grow, as well as their skills.
Great strides
Our tactic is to take small steps in order to make big strides towards healthy living in the long term, so we are continually promoting healthy lifestyle messages. Our staff act as role models, playing regular matches in a range of sports so the children can see them being active and enjoying participating even if they are not winning. We have also started teaching literacy through yoga by having the instructor act out part of the story, matching the yoga positions to what is happening, such as making a bridge to cross a river. In other lessons, too, we take a cross-curricular approach to learning; in history, for example, pupils consider why lifestyle choices meant life expectancy was lower, and in science, they learn how different substances can affect teeth.
Setting up projects in school such as the Fun and Fitness Week to involve parents in day-to-day lessons alongside their children is not only fun but a great way to ensure that the learning is carried on at home. Our recent Ofsted report commented on how our initiatives had "raised the self-esteem and confidence" of our pupils. Ofsted describes Dorrington Academy as a place where all pupils make "exceptional progress". And it is our vision for all our pupils to leave our gates confident in who they are and with all the skills they need to lead happy and healthy lives and for this to permeate throughout our community.
John Harrison is Deputy Headteacher at Dorrington Academy in Perr Barr, Birmingham.
Find English and maths resources to help embed healthier habits in your lessons and learn about new teaching resources launching later in the year by signing up to the School Zone