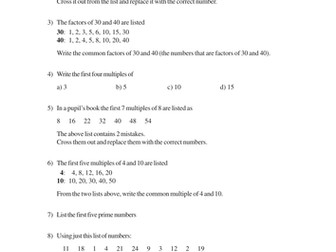 Quick View These worksheets cover ALL Grade D topics for GCSE. Quick View Powerpoint - This contains key ideas for GCSE Geography and covers revision tips and ideas on how to revise,revision slideson each theme, key words for each theme, and provides case studies for each Theme for GCSE WJEC Geography Revision. Publisher File: is a revision resource I made for my Geography students on Comparing standards of Living in Ghana and UK PDF: SPECIMEN PAPERS for WJEC Spec B - Higher and Foundation (All Themes)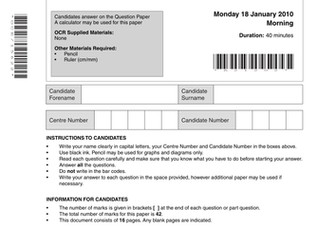 Quick View Unit 1 - B1, C1, P1 Unit 2 - B2, C2, P2 Unit 3 - B3, C3, P3 CORE SCIENCE EXAMINATION PAST PAPERS
Quick View 4 Ratio Questions that I generated from Test Base. Gives a variety of questions testing a child's ability at ratio and ratio word problems.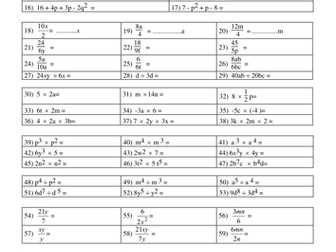 Quick View Tests ALL Aspects of Algebra. Contains Answers.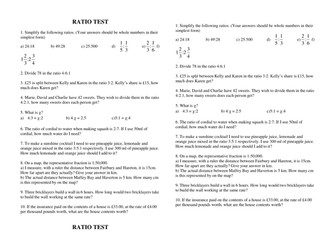 Quick View Ratio Test. Different questions testing at different levels.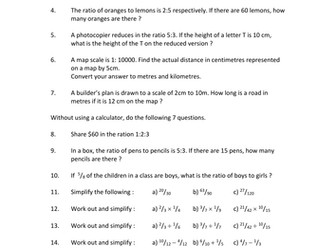 Quick View GCSE Mathematics Intermediate Homework Sheet on Fractions and Ratio.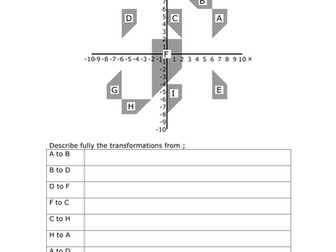 Quick View This worksheet has exam style questions for GCSE pupils.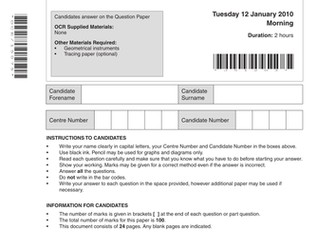 Quick View Non Calculator Jan 2010 past paper. Supports Linear Specification.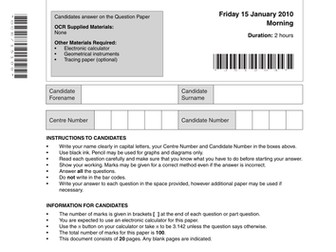 Quick View This is a linear CALCULATOR past paper. This paper supports the Linear specification.