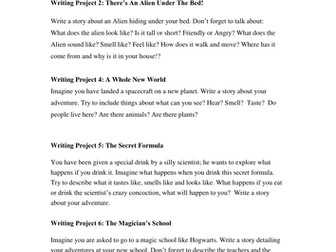 Quick View
A resource with a worksheet and 6 different ideas for creative writing activities.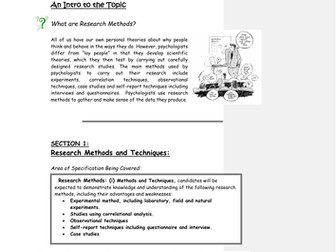 Quick View
An exhaustive booklet including EVERYTHING pupils need to know for the Research methods module for the AQA (A) AS specification (2010/2011). Includes exam tips and glossary at the end. please also find a worksheet on bar graphs and histograms to further supplement the booklet and a brief powerpoint on graphs.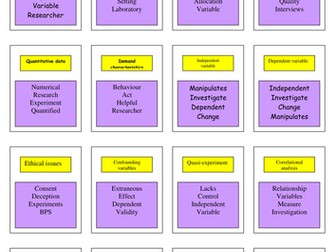 Quick View
A slightly altered version of the game of Taboo. Great to use as revision or plenaries and starters. Can also be used to assess knowledge. contains a set of cards relating to all topics covered in the AQA (A) AS level specification, with a particular emphasis on research methods. Cards are ready for printing and laminating to play with a class, contains extra cards which can be edited. how to play: The same as the traditional TABOO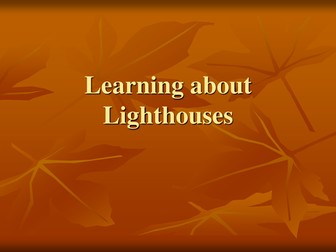 Quick View
a power-point presentation on light-houses, where they are usually found, the history of light-houses and why they tend to be red and white. I used this as a follow-up on the light-house keeper's lunch as part of K.U.W but suppose it could also be used if learning about coast lines. worksheet attached to go with the power -point presentation.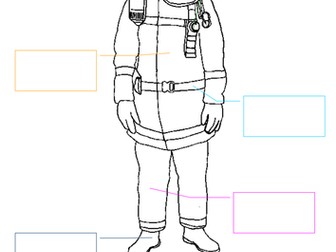 Quick View
a fire fighter to label for young children. Great to laminate and cut out the labels and get the children to stick them on using velcro or blu-tac.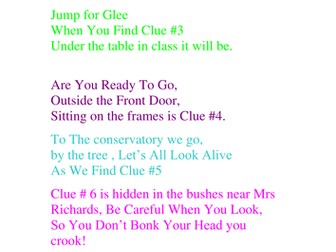 Quick View
I made up these clues for a treasure hunt around our school. I posted the clues all over the school and the children loved it!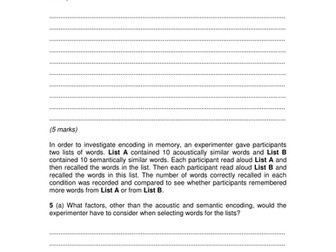 Quick View
A set of practice exam questions on research methods based on the AQA (a) AS Specification.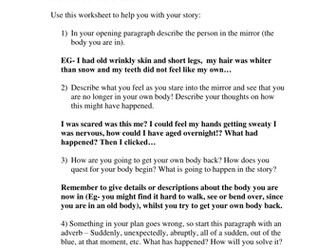 Quick View
A specific idea for a story with a very structured guide to help those students who lack imagination and find it hard to structure stories. I have used this with several ability and age groups and has worked wonders helping the children to develop their stories. Quick View
I found this website very useful when looking at Victorian Britain with my year 6's. Quick View
find lots of free worksheets/ powerpoints and other resources for English teachers