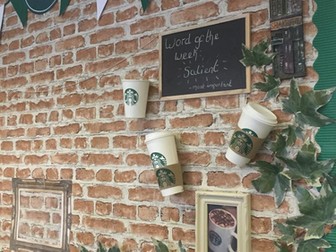 Quick View
Resources used for a 'Starbooks' display to set out student work.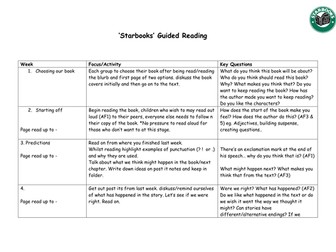 Quick View
Here is a slightly different way to do 'guided reading&' to motivate pupils to enjoy it. The plans are underpinned by a fun &';book club' feel to guided reading where pupils want to read as a group and have the incentive of a special 'starbooks' lesson at the end of term. (During which the pupils will get hot chocolate if their loyalty card has been filled out.)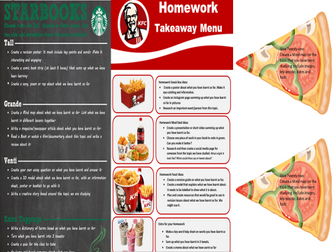 Quick View
These sheets are handed out when setting homework and students choose one that they are going to complete. Each version of takeaway homework has some different tasks so I use different ones every so often to give students a range. I have a homework loyalty card so students know if they just the harder choices they get more stamps, with a completed card earning them a reward e.g phone call home. This worked really well to push students to challenge themselves. For the Pizza one I print out all the slices cut and laminate. I then went to local pizza chain and asked for a clean empty box and then placed them all in there. When setting homework students took a slice to do. The Starbooks version has a downloaded font so might not appear on the word document so a PDF is included which will have the chalk text effect.