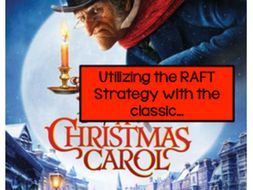 A Christmas Carol by Charles Dickens Using the RAFT Strategy
The RAFT strategy is a great strategy for being able to differentiate instruction in terms of content, process, and product. It is that time of the year again in terms of reading the
famous classic ~ A Christmas Carol by Charles Dickens. During the reading of or after, the students have read this great classic, allow them to utilize the RAFT strategy where they get to make a choice in each column of the activity. They decide from what perspective they will write from, whom they will write to, in what format they will write, and what will be their topic.
Read more