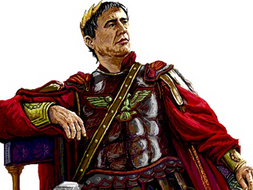 A Level: (15) Julius Ceasar By William Shakespeare - the theme of Fate
This beautifully illustrated and engaging powerpoint presentation is aimed at A Level students, and is particularly relevant and engaging in today's political climate. This resource is designed to get students talking and more importantly, writing academically. I have used this resource many times in a number of different ways: as a lesson resource (obviously), a homework and a revision material – all have worked extremely well for me. This presentation explores the concept of 'fate' in the post modern world as well as a constant theme throughout the play.
…Beware the Ides of March. Enjoy!
About this resource
Info
Created: Feb 14, 2018