Additional SPAG Test
An edited SPAG test. Questions are in exactly the same order as the government released, but questions have been changed. Allows some familiarity with the test prior to taking it in May. 22/01/2013 EDIT: Couple of typos and unchanged table headings fixed! 04/05/2013 EDIT: Mark Scheme added.
Last updated May 4, 2014, created Jan 19, 2013
Error occurred while adding this resource to your favourites list. Please try again later.
Ages
Categories
What are the boundries for each level? It doesn't tell you unfortunately. Great for the year 6 children to have their 1st attempt at a SPAG test ahead of May next year.

An excellent resource to assess KS3 low ability. Thank you

Thank you :-)

This was extremely helpful- thanks for sharing :)

Brilliant, thanks.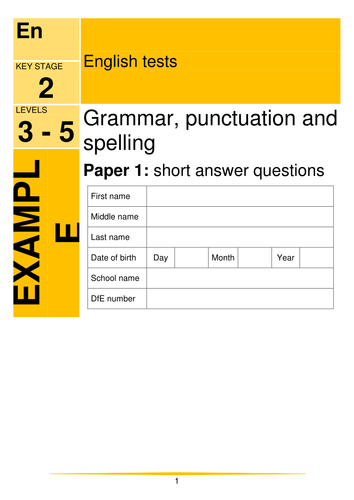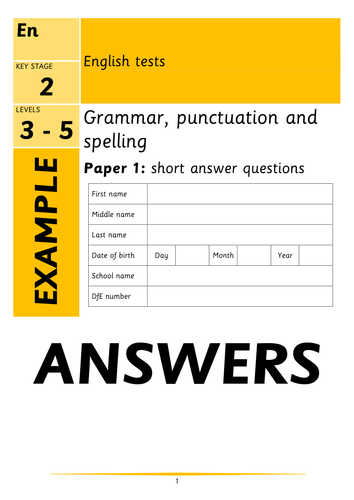 Downloads

39701

Views

62050

Created

Jan 19, 2013

Updated

May 4, 2014