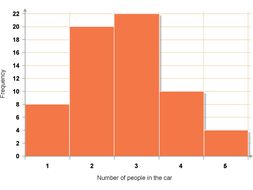 Bar Charts (KS1 and KS2)
A selection of resources for use with KS1 and KS2.
Read more
About this resource
Info
Created: May 17, 2018
Other resources by this author
Fully customisable grading templates to be used in PE for KS1 and KS2.
LeeBakerLegion
A comprehensive range of resources for delivering PE and Games sessions to KS1 and KS2.
LeeBakerLegion
Resources to accompany a fitness and well-being package
LeeBakerLegion
Popular paid resources
A set of 12 cards for children to choose from, each with a different word problem containing doubling and halving problems.
juliannebritton
Time is a notoriously difficult concept for children to grasp. This simple and fun song will help them to learn about quarter past, half past, quar...
johnnyraindrop
Notebook lesson using ladybird's spots to teach halving and doubling plus 3 differentiated worksheets.
bonnyisabear
Updated resources
In this lesson students identify and explore different types of patterns. They develop their understanding of pattern using sound, movement and dra...
TheTeachersFriend
This resource contains a fully editable and interactive 80-slide PowerPoint lesson designed to support the delivery of the White Rose Maths (WRM) s...
Krazikas
This resource contains a fully editable and interactive 95-slide PowerPoint lesson and accompanying set of 30 worksheets and activities on money, w...
Krazikas