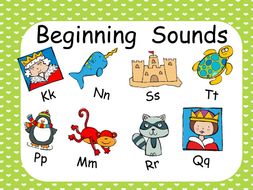 Beginning Consonant Sounds
This packet includes resources to review and practice the following sixteen (16) consonants:
Bb, Cc, Dd, Ff, Gg, Hh, Jj, Ll, Kk, Mm, Nn, Pp, Qq, Rr, Ss, Tt

Resources include:
My Sound Book- Students will color the pictures and practice writing the 8 letters.
Sound Sorting Mats-Students will sort the pictures under the correct letter.
Sound Puzzles-Students will find 4 pictures for each sound and put the puzzles together.
Sound Puzzles-Students will find matching letters and pictures to put the puzzles together. These puzzles have one picture for each letter.
Letter Cards and Picture Cards- The cards may be used to introduce or review the consonant sounds. You may use them for sorting or with games such as solitaire.
Coloring Worksheets for each letter-Students will circle and color pictures for each letter.
Read more