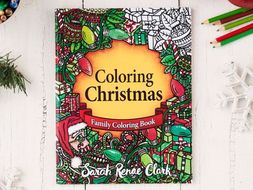 Christmas Coloring Book | Coloring Christmas - 30 Christmas coloring pages | Digital Download
Christmas is a wonderful time to spend with family and friends. This book contains 30 unique coloring pages, each of the designs has nice bold lines, with a mix of designs ranging from Christmas decorations suitable for beginners to full page intricate patterns to appeal to the more advanced colorists. It's the perfect Christmas coloring activity for all ages and skill levels.

From kids to adults, you'll love Coloring Christmas!
Read more