Collective Nouns
Just a fun vocabulary exercise giving collective nouns. Can be useful to add some of their own - a ...... of teachers etc. This one includes an ostentation of peacocks, an unkindness of ravens etc.
Last updated Jan 10, 2011, created Jan 10, 2011
Error occurred while adding this resource to your favourites list. Please try again later.
Ages
Categories
Be the first to review this resource.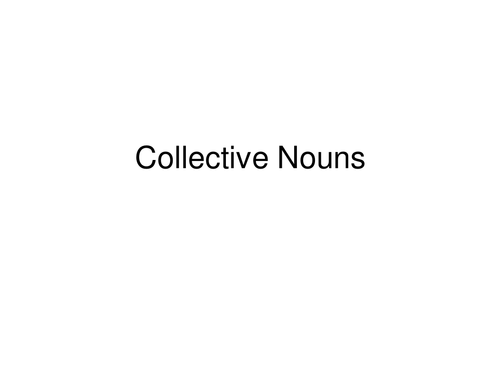 Downloads

2070

Views

5748

Created

Jan 10, 2011

Updated

Jan 10, 2011