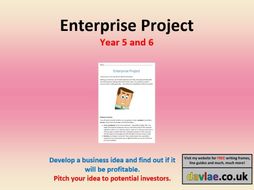 TES PICKS
Enterprise Project For Years 5 and 6
This 5 page projects guides the children through the process of generating an idea for a business and then discovering whether it is profitable. It has a strong maths focus, but ends with the children having to create a presentation for potential investors.

This could be completed in class over several lessons or be given as homework.

Visit www.davlae.co.uk for free teaching resources.
Read more