Fair Trade Coffee and Statistics - Worksheet
A worksheet looking at fair trade coffee. Some of the info is out of date (I kept the same figures from a resource I found, but changed the years to make it more relevant). Pie Chart, Mean and Range Helpful to start with a discussion of what fair trade means.
Last updated Jan 21, 2015, created Jan 31, 2011
Error occurred while adding this resource to your favourites list. Please try again later.
Ages
Categories
An excellent resource....a bit too hard for my year 7 student but we are holding it in reserve for when he is ready. Timely and current topic.

Nice idea - looking at what percentage goes to the growers of coffee beans. Reading from the graph, putting into a table, adding 10% and then considering the minimum payment as well makes this a good, functional skills activity.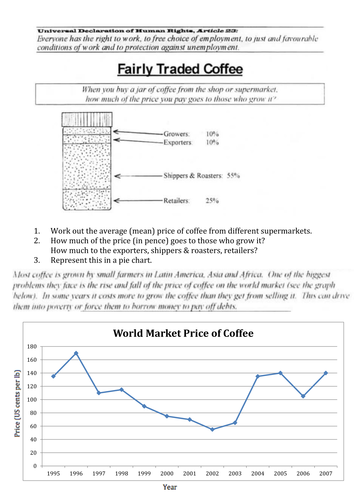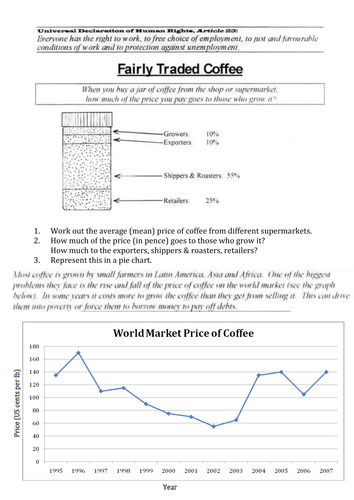 Downloads

2548

Views

6307

Created

Jan 31, 2011

Updated

Jan 21, 2015