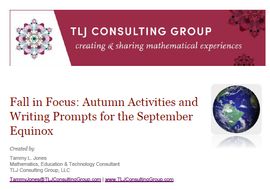 Fall in Focus: Autumn Activities and Writing Prompts for the September Equinox
The September Equinox offers the opportunity for students to investigate many topics related to the annual event. Website resources included.

This resource is good for children with Dyslexia and language-based learning deficiencies. We'd like to hear about your experience with our resources. Just give it a star rating then tell us what you think, simple as that!
Read more