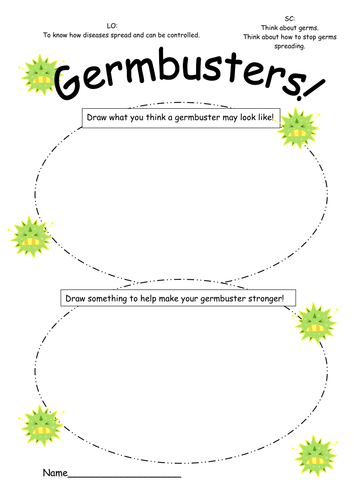 Downloads

3340

Views

3478

Created

Oct 23, 2010

Updated

Feb 5, 2012
Related resources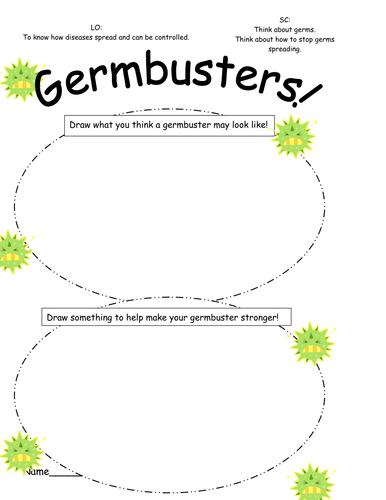 Children can use these to help think about Hygiene. They can get creative with developing their own Germbuster! Enjoy!
Popular resources by this author
Word document focussed on life cycle of human and frog and offspring matching activity. Used with a year two class.
By Steffster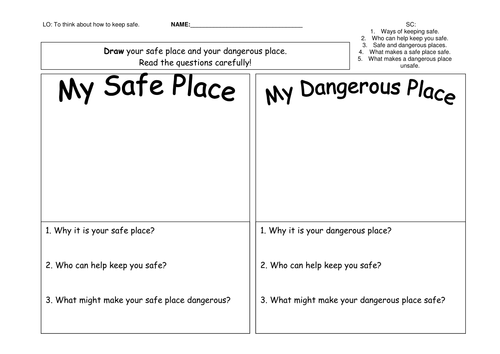 Feel free to differentiate the sheet as appropriate! My lower attainers wouldn't have been able to read the questions independently so I sat with them on the carpet to try and answer them. Helps children to think of places such as the park, which may seem like a safe environment - encouraging critical thinking. Enjoy!
By Steffster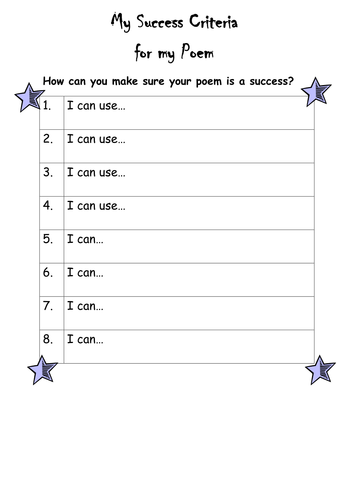 Writing frame for children to write in their own success criteria for writing their poetry (common things they add are to use alliteration, simile, metaphor etc). Easily adaptable for differentiation, lower ability can add in to remember capital letters for example.
By Steffster
Popular paid resources