Guided Reading Activities
Sets of activities for independent work during guided reading. Covers fiction and non-fiction. Children stick the sheet in their book and choose a different activity each week or day. Should help to extend and challenge their understanding of the stories they read as well as broaden word choices and knowledge.
Last updated Aug 19, 2014, created Jan 14, 2012
Error occurred while adding this resource to your favourites list. Please try again later.
Ages
Categories
thanks

A great time saver with some lovely ideas. Thank you!

Great ideas - will be very useful.

Great resource. Thank you!

Some really fab ideas. Just one really picky thing but your lower sheets describes adverbs as 'ly' words. Not all adverbs end in ly and not all ly words are adverbs.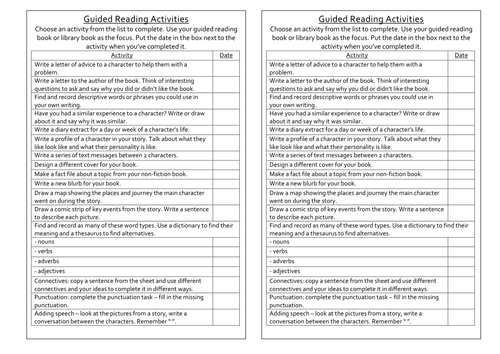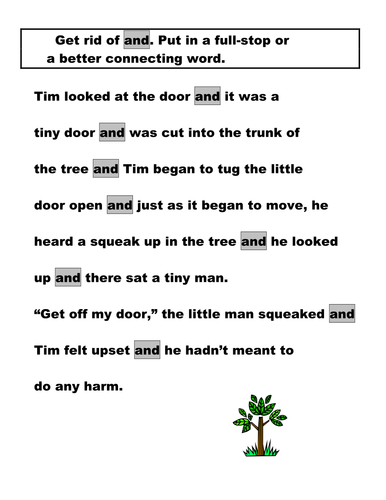 Downloads

41485

Views

45952

Created

Jan 14, 2012

Updated

Aug 19, 2014