Guru Nanak, influence, significance, sikhism
Why is Guru Nanak seen as significant? This lesson is essentially a 'centres&' lesson - which means as the teacher you do less and the student does more! Create 6 stations - blow up the information sheets onto A3 and let the students have 2 minutes per station to answer the questions on the &';centres' work sheet. Students will then use this information to help them write a PEE response to an AFL question.
Last updated Mar 25, 2013, created Mar 19, 2013
Error occurred while adding this resource to your favourites list. Please try again later.
Ages
Categories
Thank you for sharing your resource. This resource has been recommended for teachers by the TES Resource Team.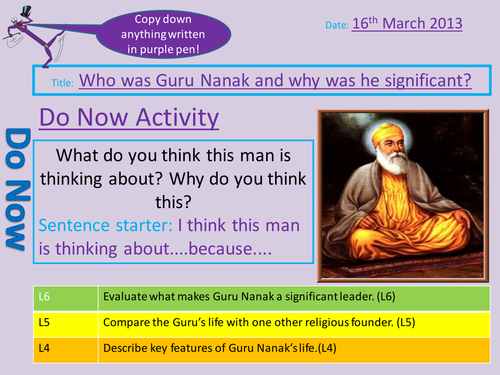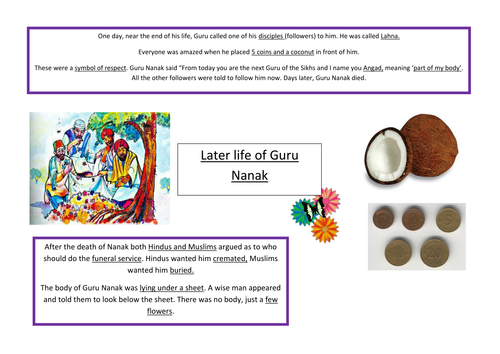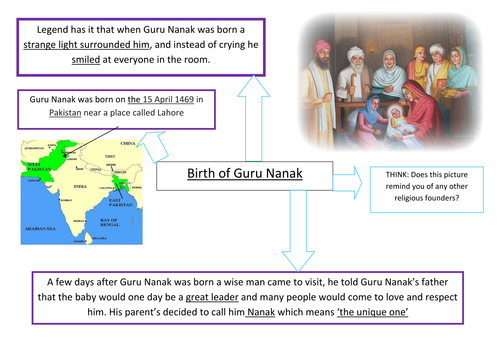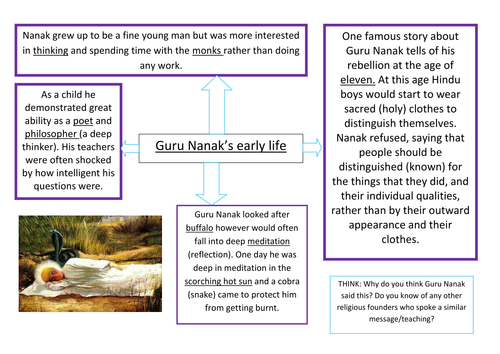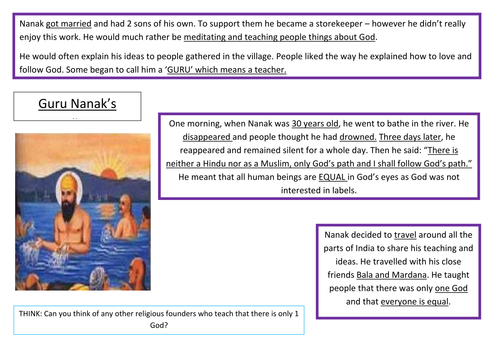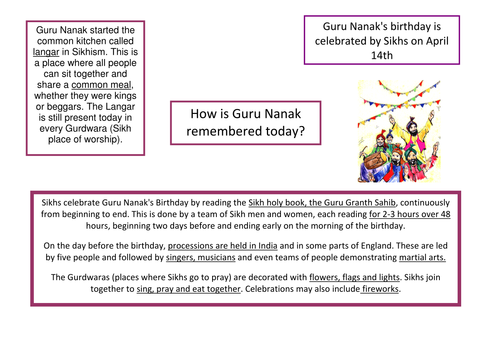 Downloads

1830

Views

1354

Created

Mar 19, 2013

Updated

Mar 25, 2013