Gymnastics: rolls, handstands, cartwheels, roundoffs.
Some student help/work cards (KS3) with progressions for your basic gymnastics agilities.
pablito1234

7 months ago

Report

great

TES Resources Team

2 years ago

Report

Thank you for sharing your resource. This resource has been recommended for teachers by the TES Resource Team and will feature in the PE newsletter.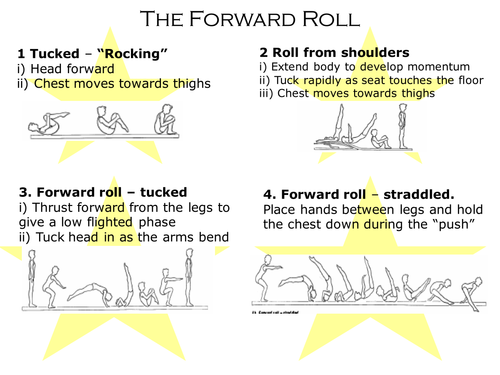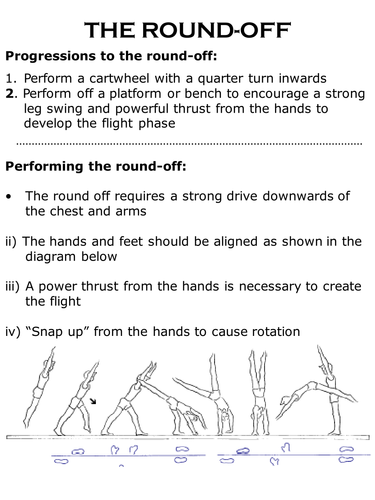 Downloads

44488

Views

55867

Created

Nov 5, 2006

Updated

Dec 12, 2014
Related resources
Popular resources by this author
series of recip/work cards (designed on powerpoint but to be printed off and used as student work cards) based on tennis shots. Some of the shots have 2 cards- 1 suitable for upper and 1 suitable for lower school.
By kirsty3005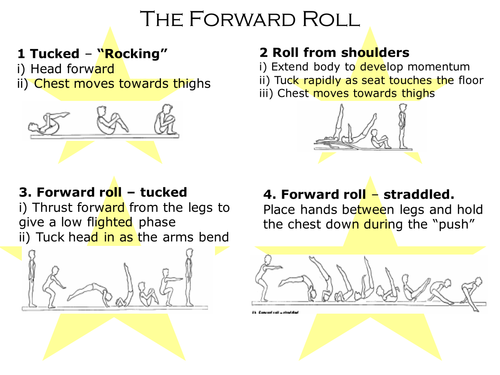 Great student instructional sequence cards with progressions for your basic gymnastics tumbling skills.
By kirsty3005
Popular paid resources